'Sex and the City': Kim Cattrall Had One Big Deal Breaker With Playing Samantha Jones
Kim Cattrall is iconic in her role as Samantha Jones on Sex and the City. Yet, according to the actor, she had one big deal-breaker when it came to playing the part. What was it?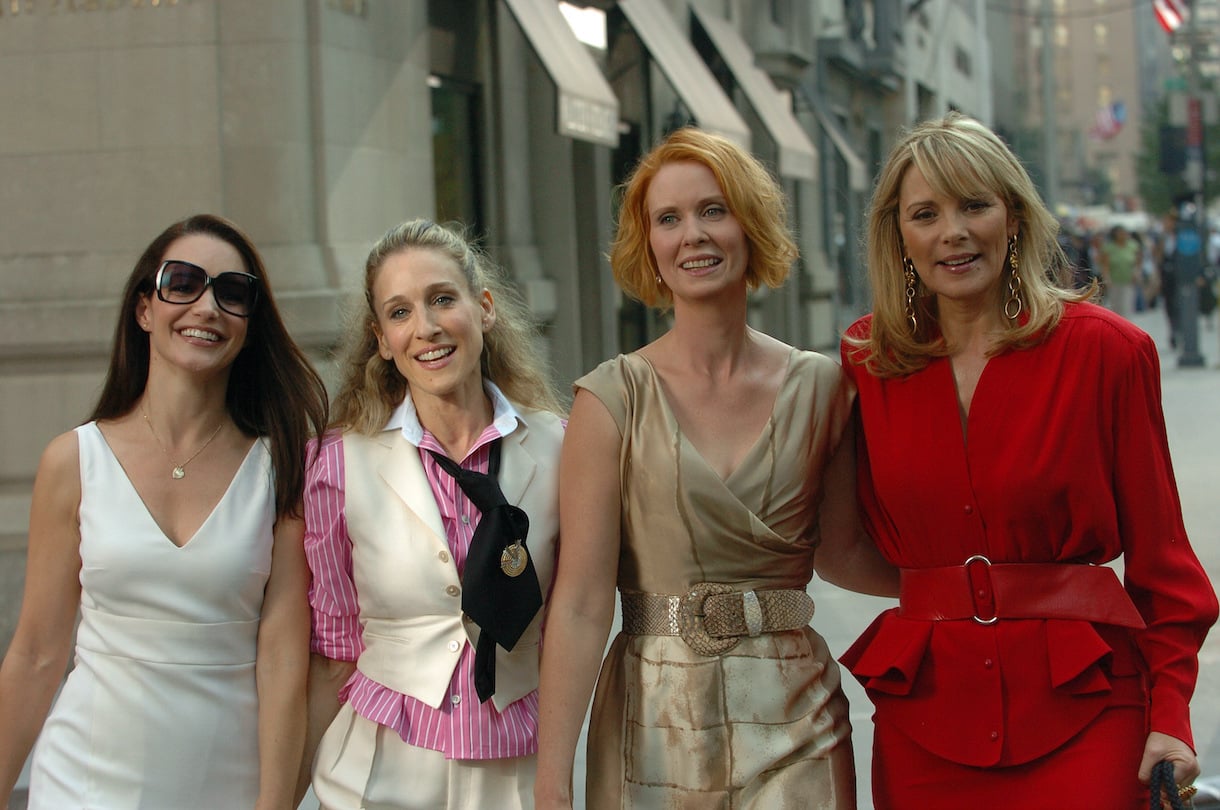 How old was Kim Cattrall when she started 'Sex and the City'?
Cattrall was 41-years-old in the pilot episode of Sex and the City. And according to the actor, she never thought she would land such a glamorous role at that age. Because the industry often caters to younger women, Cattrall believed she was "over the hill" in Hollywood.
But fortunately, playing a crucial role in Sex and the City helped Cattrall overcome her own insecurities regarding her age.
"(Samantha Jones) helped me get through my 40s because when I started the show, I was 41," she told the Boston Herald.
"You know they always accuse Hollywood of ageism, but I found that I was doing that to myself. Because I was really questioning if I could indeed play a woman who was that sexual. I'm not kidding you."
Kim Cattrall's one big deal breaker with playing Samantha Jones on 'Sex and the City'
At a 2014 film festival, Cattrall discussed what it was like to play the role of Samantha Jones in Sex and the City. And although she was excited to take on the part, she did have one big deal-breaker, which she expressed to producer Darren Star: That Samantha Jones would never have kids.
"'Just promise me one thing,'" Cattrall told Star. "'Promise me she will never have children.' And he said, 'I think I can promise that,'" she revealed during the live panel. "That was the deal-breaker because I knew that Samantha should never have a child or children to be true to herself."
And luckily, she got her wish because Samantha Jones never has children.
The 'Sex and the City' actor says the show is the reason she never had kids
Although Samantha never had any interest in being a mother, things were a little different for Cattrall. According to the actor, the series is the reason why she never had children. Because of their 19-hour long workdays, she felt she would never have the time to be a good mother.
But even though she never had kids, Cattrall still thinks of herself as a parent.
This is because she is a mentor to many actors in the industry, and she feels a maternal connection to each one of them.
"I am a parent," the actor revealed, according to ABC News. "I have young actors that I mentor, and I have nieces and nephews that I am very close to."
"There is a way to become a mother at this day in age that doesn't include your name on the child's birth certificate," she went on. "You can express that maternal side of you very clearly, very strongly."
"It sounds like you're less because you haven't had a child," Cattrall said in regards to being labeled as 'childless.' "There are many different ways to be a mom in the world."