'Sex and the City' Star Kim Cattrall Won't Do Nude Scenes Anymore — Here's Why
Kim Cattrall appeared in dozens of sex scenes as Samantha Jones on HBO's Sex and the City. But the actor recently revealed that she is no longer interested in filming nude scenes.
Kim Cattrall suggests safety wasn't a priority for showrunners when she filmed sex scenes on 'Sex and the City' 
Cattrall appeared in all six seasons of the series and its two accompanying films.
And out of all four main characters on Sex and the City — Carrie Bradshaw (Sarah Jessica Parker), Miranda Hobbs (Cynthia Nixon), and Charlotte York (Kristin Davis) — her character Samantha was given most of the nude scenes.
Sex and the City started airing in the late '90s. And according to Cattrall, at the time, showrunners didn't prioritize actors' safety during sex scenes as they do now.
"I never had an intimacy coach," Cattrall told Variety. "On Sex and the City, the most I ever got was for Pat Field to make this — she called it a 'K.C. Cup' that would cover, like a jockstrap, both actors if the scene required it."
"The K.C. Cup — Kim Cattrall!," she continued. "Because some guys had never acted before. It was their first job. And they were nervous something might happen. But now, there's a person on set every time there's an intimacy scene, and you're protected. It's a much safer place to be."
Why Kim Cattrall won't do nude scenes anymore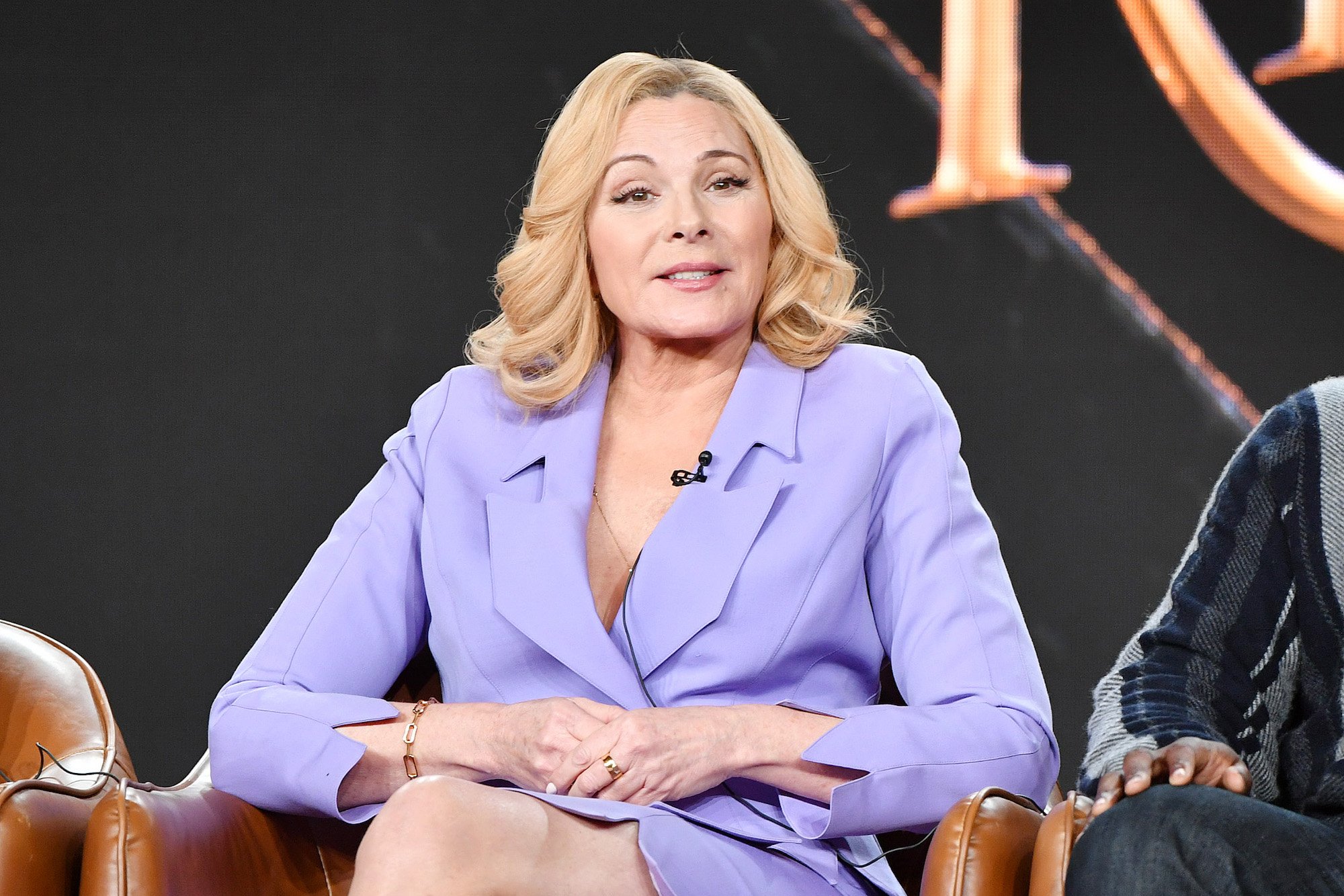 After the second Sex and the City movie, Cattrall left the franchise and did not appear in the 2022 reboot, And Just Like That. In her chat with Variety, the actor talked about where her career is now — she's on two new series, Queer as Folk and How I Met Your Father — and revealed why she's over filming nude scenes.
"I don't want to be nude anymore," Cattrall said. "I'm 65. I'm in great shape. But I'm just not interested. I feel like I filled my quota on that one — and without an intimacy coach."
But she still looks back fondly on her 'Sex and the City' role
Cattrall is done playing Samantha Jones. And she's been open about not wanting to return for And Just Like That.
But the actor still looks back at her Sex and the City role fondly. And she's proud of the work she did on the show.
"There were so many parallels of me growing as an actor and that character," Cattrall told Variety. "I would never want to look back on that with anything other than pride. That I did that, that it existed."
When talking about how much fans want to see her reprise the role, Cattrall added, "This feels like an echo of the past, other than the really wonderful feeling of — it's rare in my business — people wanting more, especially at 65."
"That feels powerful, that I've left something behind that I'm so proud of," she continued. "I loved her. I loved her so, so, so much."
RELATED: Kim Cattrall Says Samantha Jones Is Still With Her, 'I Felt Ultimately Protective of Her'