'Sex and the City' Made a Major Format Change After Season 1
Back in 1998, Sex and the City began a six-season run on HBO and quickly became a cultural phenomenon. Fans started identifying as either a Carrie, a Samantha, a Miranda, or a Charlotte. And sales of Manolo Blahnicks and Magnolia Bakery cupcakes went through the roof.
Today, there's still so much love for this group of gal pals that HBO Max has just announced a revival. This makes it the perfect time to look back at the original series and discover some fun facts that fans may have forgotten.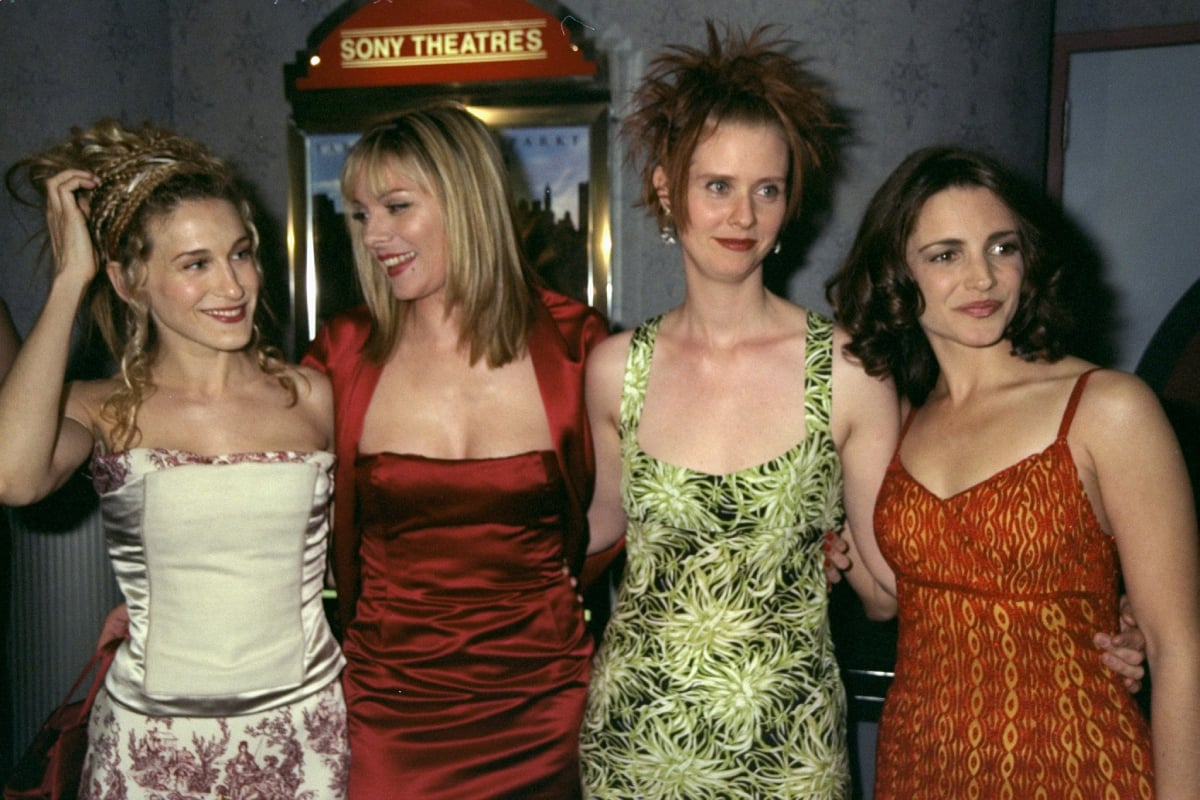 The original 'Sex and the City' cast almost looked completely different
When HBO and series creator Darren Star were casting Sex and the City, they didn't have their eye on Sarah Jessica Parker for the role of Carrie Bradshaw. Instead, producers wanted China Beach alum Dana Delaney.
According to Refinery 29, Delaney decided to turn down the role because she had already done quite a few sex-heavy roles and was concerned about being typecast. Before the role went to Parker, Kristin Davis also auditioned for the role of Carrie before landing the part of Charlotte.
Another role that almost went to a completely different person was Samantha. Kim Cattrall turned down the role three times. But Star was convinced that she would be the perfect person to play the PR mogul.
"[Another actress] was ready to play the part and at the last minute Darren called me again and said, 'One more lunch! Please, one more lunch,'" Cattrall once revealed in an interview. "We had lunch, and I said, 'Okay, the deal breaker is I don't want Samantha to have kids,' and he said, 'You're on.'"
Cattrall then added that she "never saw that character being a mom."
Season 1 featured 2 guest stars who were unknown actors in the late 1990s
Sex and the City made household names out of its four stars – Parker, Cattrall, Davis, and Cynthia Nixon. And season 1 also featured a couple of actors who were unknown at the time. But they later went on to become big stars.
According to Screen Rant, Carrie and Mr. Big (Chris Noth) had a habit of bumping into each other during season 1. And when they finally decide to intentionally meet up for drinks, Carrie ends up also meeting a guy named Sam.
The character – played by Timothy Olyphant – was a friend of a hot chef who was dating Samantha. Sam and Carrie end up having a fling, but she quickly breaks it off. Carrie couldn't handle that the 20-something lived in a graffiti-covered apartment with roommates and no coffee filters.
Another then-unknown actor appeared in seasons 1 and 2 as two different characters. Leftovers star Justin Theroux — who some may know as Jennifer Aniston's ex-husband — appeared as both a friend of Stanford (Willie Garson) and as a writer who has issues in the bedroom.
There was a major format change on 'Sex and the City' after season 1
Fans who are going back to rewatch the original series ahead of the 10-episode revival might be surprised when they watch the first few episodes. Just like a number of other beloved TV shows, Sex and the City took a while to find its footing during season 1.
During the first few episodes, the Sex and the City cast talks to the camera. And it's not just the four stars who do it. There are also random interviews with people on the street, and those feel completely out of place.
The unknown bystanders would answer different questions about sex. And they were related to the topic of the episode. But the creators quickly soon realized that fans were interested in the lives of Carrie, Samantha, Miranda, and Charlotte. And they didn't need to hear a Manhattan stockbroker sharing his views on postcoital cuddles.
Carrie also had the habit of breaking the fourth wall during season 1 and talking directly to the camera. But by season 2, her inner thoughts were only relayed via voice over.
All six seasons of Sex and the City are available on HBO Max. They have not announced a release date for the revival, And Just Like That. However, it has been revealed that Cattrall will not be returning as Samantha.