'Sex and the City' Memorable Moment 'Guy Outside Miranda's Window' Was George Hahn's 'Favorite Experience'
Actor George Hahn left his mark on Sex and the City playing the "guy outside Miranda's window" during season 2's "Games People Play" episode, recalling the experience as being a favorite in his acting career. Hahn and Miranda Hobbes (Cynthia Nixon) play a little sexual peek-a-boo from their apartment windows. He shows her "his" and she shows him "her's." Until she finally bumps into him at the market. She thinks she's making a connection and he looks confused. She tells him they live across from each other and his response … "Oh yeah you're the girl who lives above the guy I'm cruising." Cringe.
George Hahn still gets recognized for his 'Sex and the City' episode
Hahn blogged about the experience, referring to it as a memorable favorite. He said that years later, fans still remember him from the episode. "This was almost 13 years ago," he wrote in 2012. "And just today, a girl came up to me on the street and asked me: 'Were you on Sex and the City?'"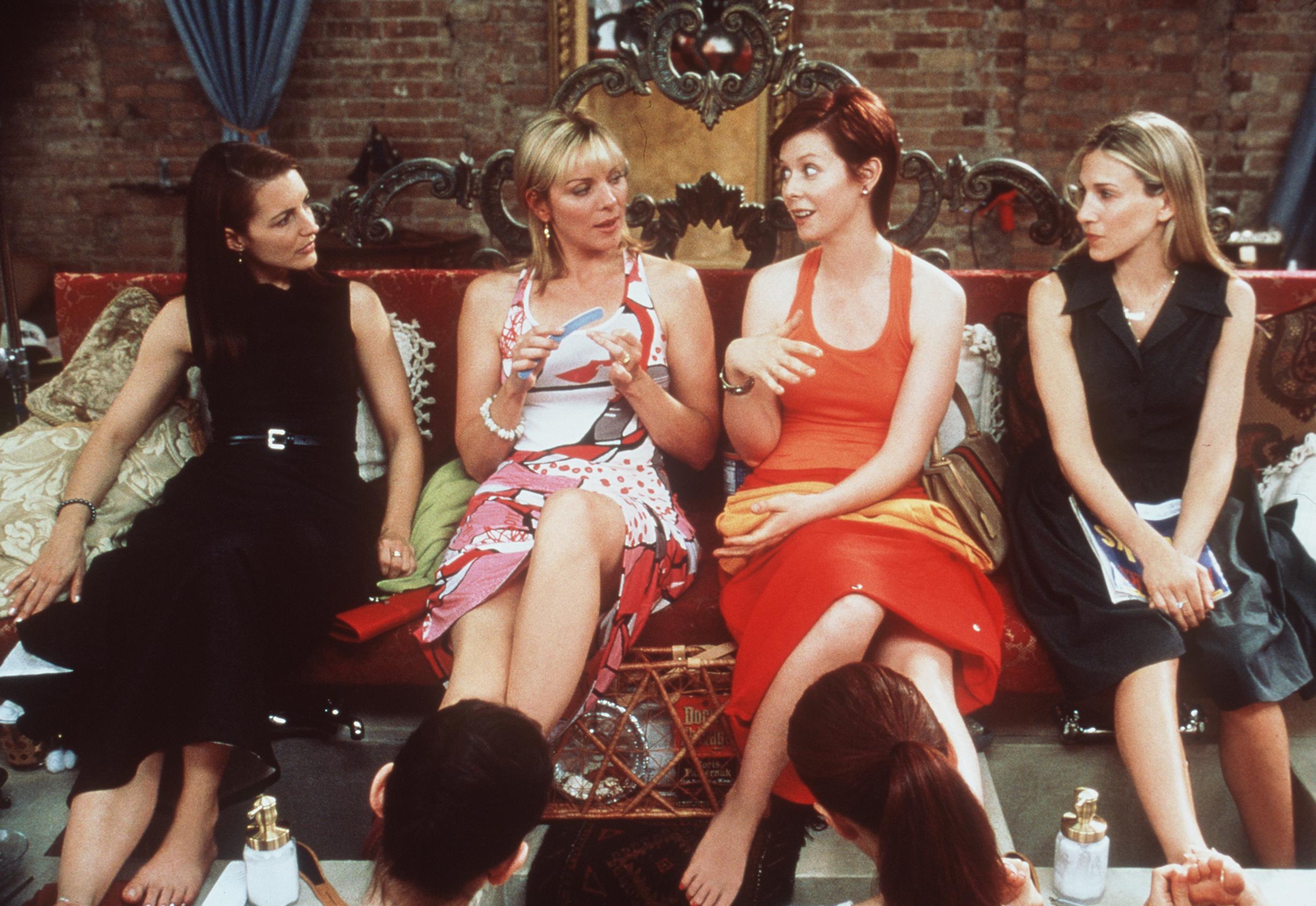 "During my pursuit of an acting career, this was not only my 'greatest hit,' but it was also my favorite experience bar none," he continued. "The casting process was hilarious, with a room full of people (writer, director, producer, casting people, etc.) all in good cheer." He also revealed he played the role while dealing with a broken foot. The crew shot for two days and he marveled at the cast and crew, referring to Nixon as "delight in the extreme." 
Michael Patrick King still remembers George Hahn's name from 'Sex and the City'
Hahn also had fond memories of working with Sex and the City's executive producer, Michael Patrick King. "All these years later, whenever I run into Michael on the street, he always remembers me by name and we have a nice chat," Hahn wrote. "It was a privilege to work for the man responsible for a show that, after 13 years, still has strangers asking me if I was the guy outside Miranda's window."
King revived the series, morphing it into an updated version of Sex and the City called And Just Like That … Nixon, Sarah Jessica Parker, and Kristin Davis will reprise their roles, along with several other characters. The new series is currently filming and Parker has shared photos from the set on Instagram.
Could George Hahn return to TV as co-host of 'The View'?
Hahn recently suggested becoming the first male co-host on The View hours before Meghan McCain announced she was leaving the show.  "Attention people at The View," he said in a video he shared on Twitter. "Word on the street is that Meghan is leaving, at least according to Page Six. Listen, I'm ready, willing, and able to be the first sausage on the panel."
"What do you say?" he added. "Let's do it! Let's give it a shot! It will be fun. It'll be exciting. It will be hilarious. I'm in. I'm ready. So, let me know. Hi Joy! I'll talk to you soon." Actor Jerry O'Connell recently shared he will be the first male co-host on The Talk so, could Hahn be the new addition on The View?
RELATED: 'Sex and the City': Jason Lewis Thinks Smith and Samantha Would Still Be Friends (but Not a Couple)