'Sex and the City': Mr. Big Had a Type and Carrie Bradshaw Was Not It
Mr. Big might have been Carrie's big love in 'Sex and the CIty,' but if you look closely, Carrie is pretty far from Mr. Big's preferred physical type. Fans assume Carrie won Big over for precisely that reason. All of the women he dated before and after her were the same physical type.
News of Chris Noth's involvement in the Sex and the City reboot, And Just Like That… has sent fans into a frenzy. Mr. Big and Carrie Bradshaw's love affair was full of passion and plenty of complications. The limited series will likely bring more of the same. Carrie was special for Mr. Big in more than one way. Not only was she the only woman to truly capture his heart, but she was markedly different from the other women he dated during the series' run.
Mr. Big's two ex-wives had the same look
Before finally settling down with Carrie, Big married two other women. He was married to Barbara before the start of the series. The pair divorced when Big cheated on her. In season 2, he married Natasha, a 20-something woman he met while working in Paris. The pair's marriage also ended when Mr. Big cheated.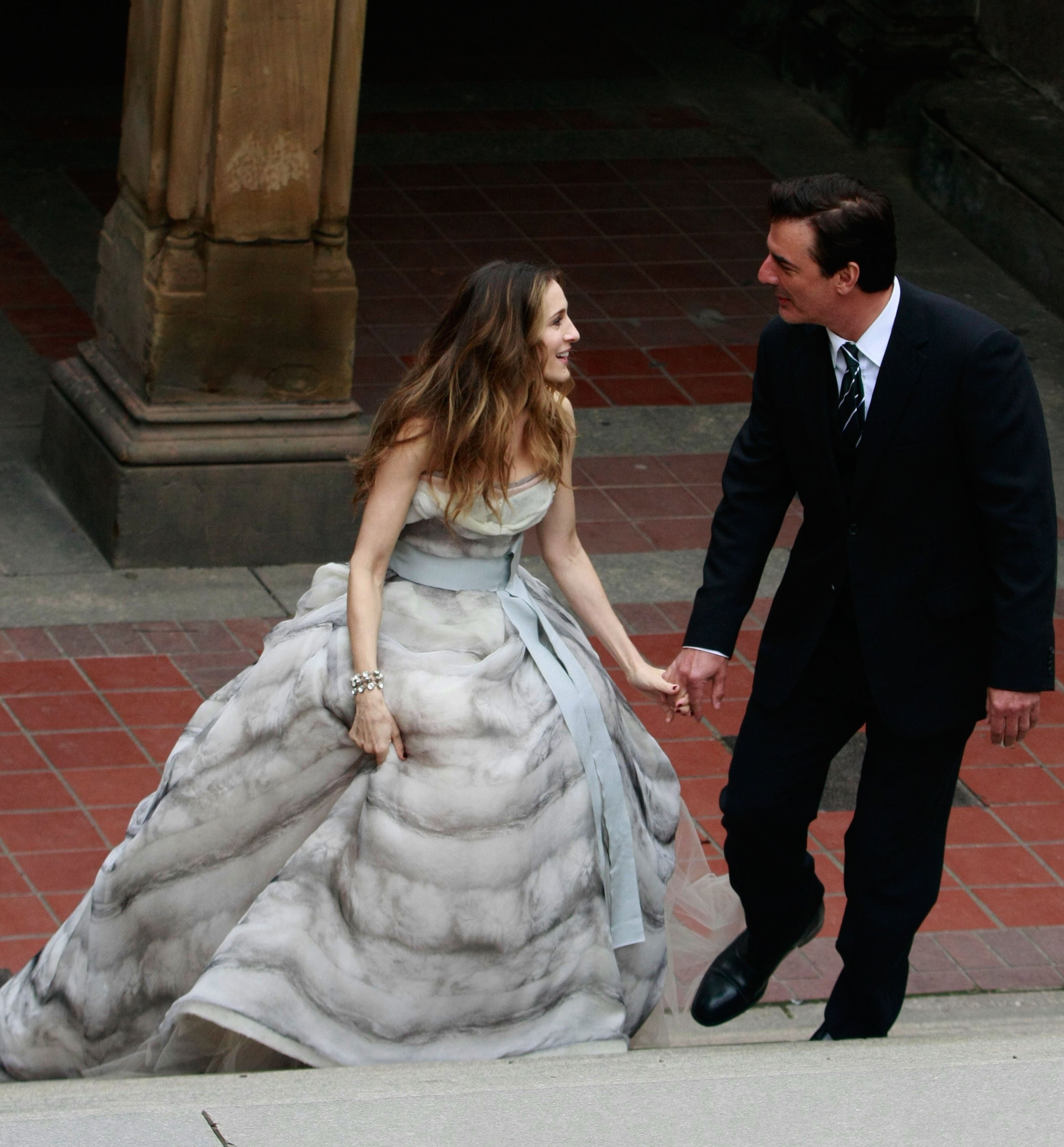 Aside from both being cheated on by Mr. Big, the financier's exes had something else in common. They were incredibly similar looking. Reddit fans point out that both women had dark, straight hair. Both were tall and had nearly identical facial features. They were also both wealthy and had what would be considered "respectable" careers. Barbara was in publishing, and Natasha worked for Ralph Lauren before marrying Mr. Big.
In fact, everyone Mr. Big dated during Sex and the City's six-season run looked similar
Barbara and Natasha weren't the only tall brunettes that Mr. Big dated during his tenure on Sex and the City. They happened to be his most serious romantic partners, but they weren't the only ones. There was a long line of women who all looked strikingly similar.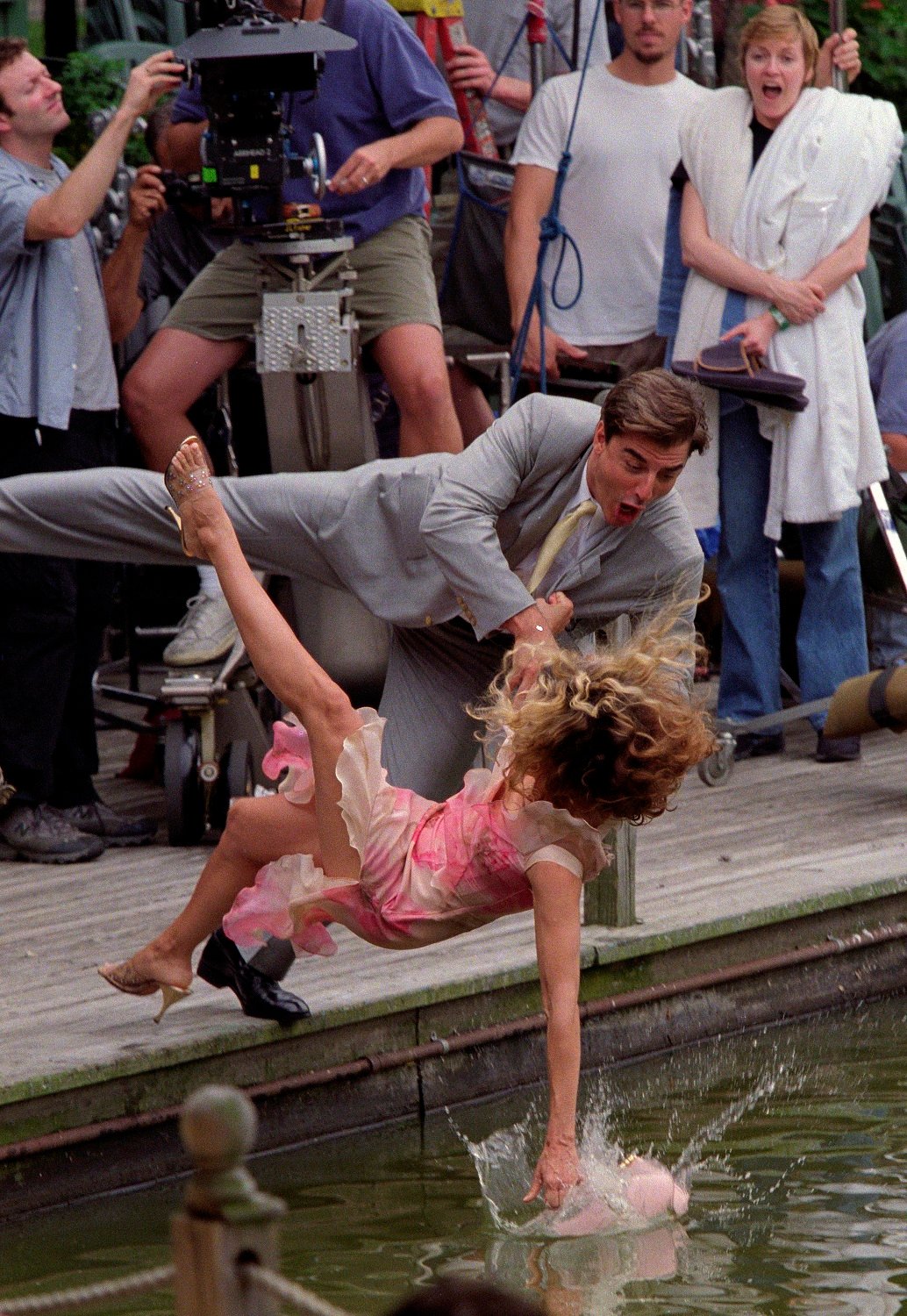 There was Julia and Melissa in the earlier seasons, as well as multiple models. In season 4, he briefly dated a movie star named Willow Summers. While she never appeared in the series, a movie poster proved that she was dark-haired with delicate features.  Mr. Big only ever deviated from his preferred type with Carrie.
Carrie was the only blonde that fans saw Mr. Big wining and dining in Sex and the City
Carrie was very clearly Mr. Big's great love. That doesn't mean she was the love he thought he would find, though. Carrie's physical features were completely different than the other women he showed romantic interest in. She was the only blonde he dated, and she was also the only woman in his life who had curly hair.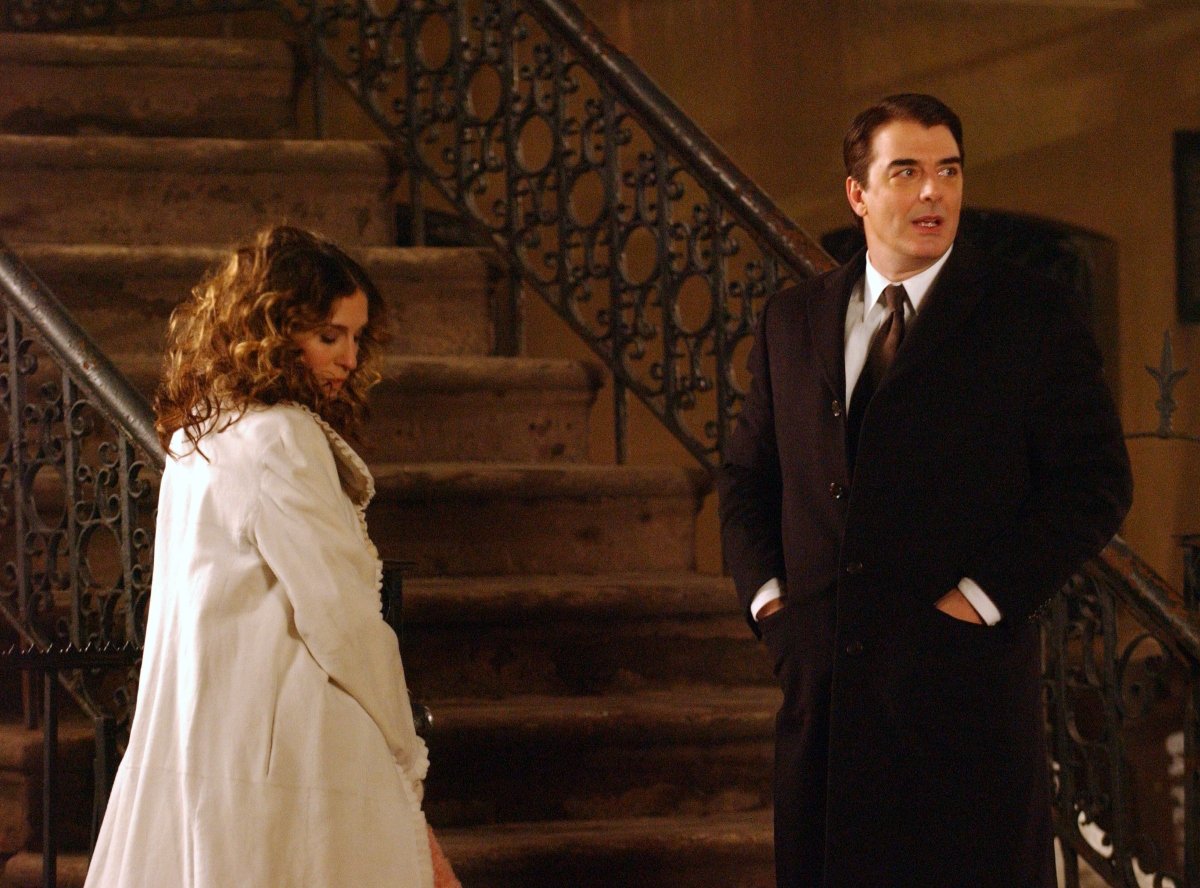 While the show's writers subtly mentioned Carrie's much different look, it was only ever truly highlighted once during Sex and the City's six-season run. In the season 2 finale, Carrie raged over Mr. Big's impending marriage to Natasha. The only thing that made her feel better was Miranda Hobbes comparing the situation to The Way We Were. Carrie was compared to Katie, while Miranda suggested Natasha was just like Carol Ann.