'Sex and the City': One Of Carrie Bradshaw's Iconic Outfits Was a Bargain Bin Find
In 2016, Patricia Field, the famed costume designer from Sex and the City, offered fans the chance to purchase recreations of some of the series' most iconic fashion items. One item offered for sale was Carrie's famed tutu. The tutu dress was seen every week in the opening credits of the series. While Field is offering a recreation of the tutu for $140, Carrie's outfit was purchased for much, much less.
Patricia Field found Carrie's opening credits outfit in a bargain bin
When tasked with coming up with costumes for the cast of Sex and the City, Field wasn't afraid to look for items in unusual places. The tutu that Carrie wore in the opening credits was found in a bargain bin for just $5, according to Vogue Australia. Fields reportedly pulled the item out of a bin filled with random items and bought it in case she needed it at some point.
Field needed it sooner than she thought. She recalled, in an interview, that she showed Sarah Jessica Parker the piece and suggested they pair it with a tee-shirt and great shoes. Parker apparently loved the idea, but producer, Darren Star, wasn't immediately sold on the look. Eventually, he acquiesced and the iconic outfit made it to television screens across the world. Field paired the white tutu with a pink tank top and nude, strappy shoes.
Field didn't exclusively shop in the bargain bin, though
While Carrie's tutu was pulled from the bargain bin, not all of the character's clothes were purchased for a steal. Carrie, in particular, wore some incredibly expensive pieces. Her fondness for costly shoes was well known and often led her to the brink of financial ruin, but she sure looked good wearing them.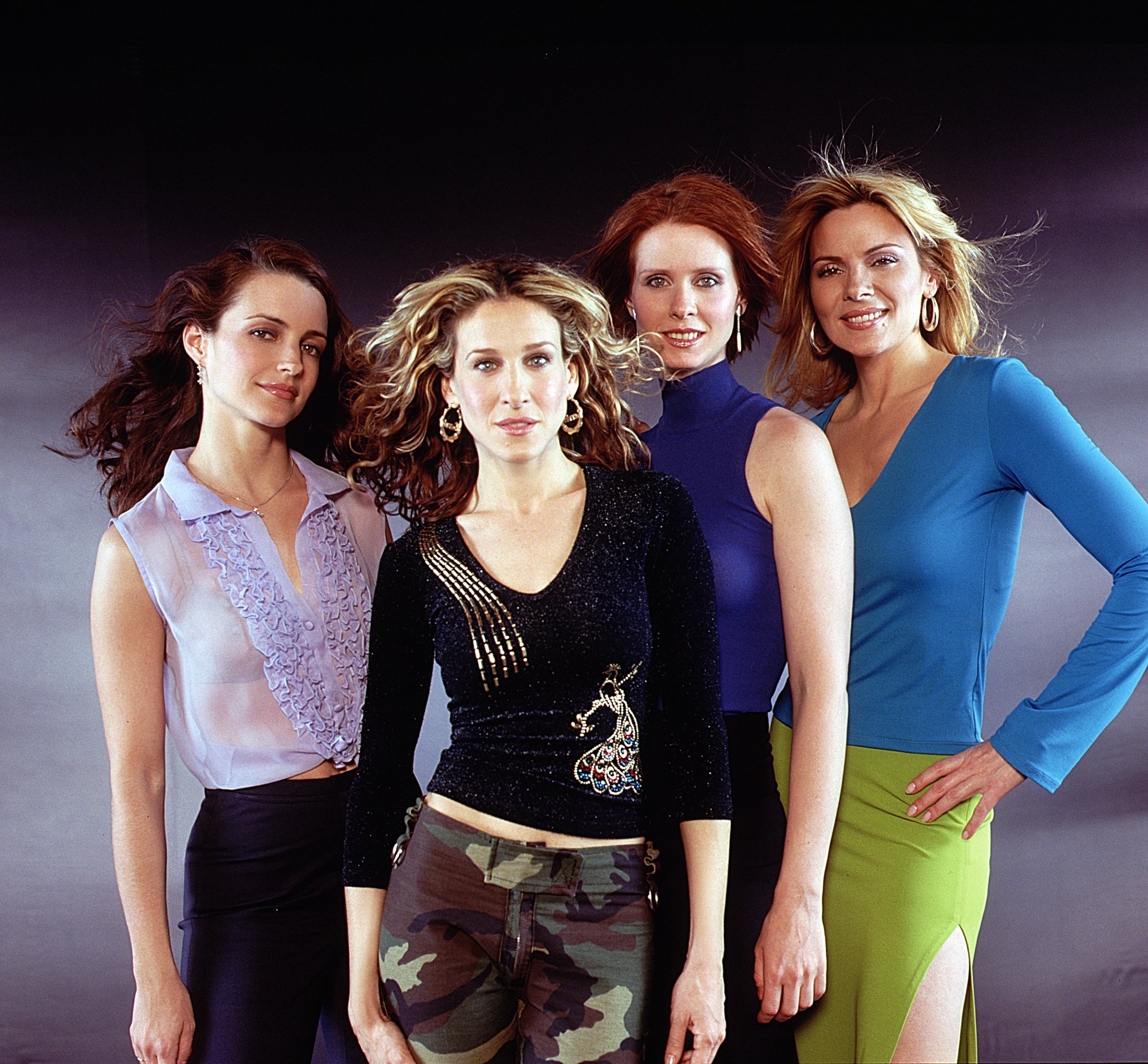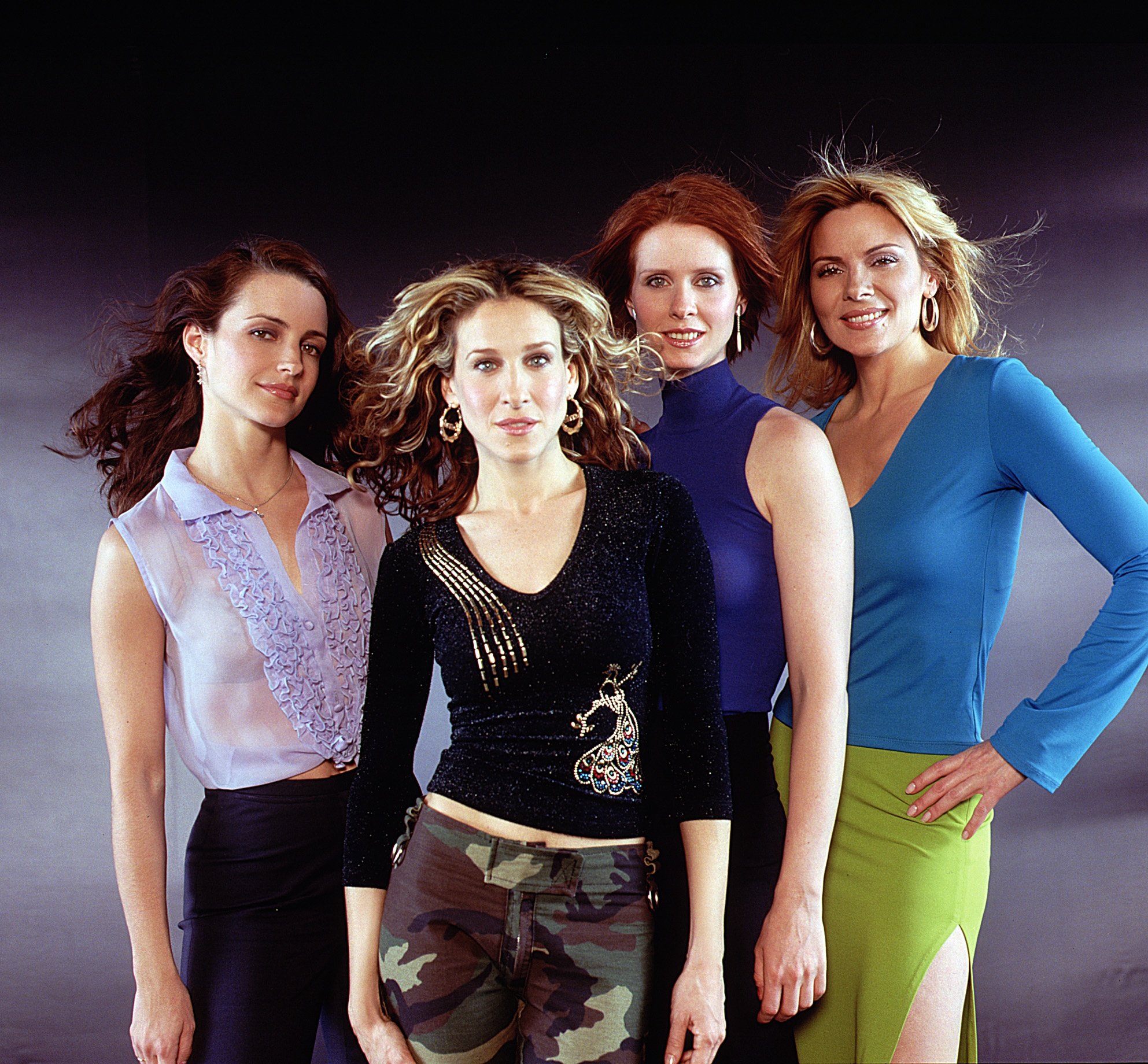 One of the most expensive pairs she wore during the show's initial run wasn't made by Manolo Blahnik, her preferred shoe designer. In season 4, Carrie's floral Christian Louboutin sandals were ruined when Miranda's water broke on them. The shoes retailed for $995. Carrie wore other expensive accessories, including jewelry that was valued at more than $20,000 per piece.
Sarah Jessica Parker donned a dress in 2000 that reminded fans of the opening credits outfit
While Carrie was known for wearing wild outfits, the actor who portrayed her was decidedly more subdued. That doesn't mean Parker didn't channel a little bit of Carrie in her real-life occasionally.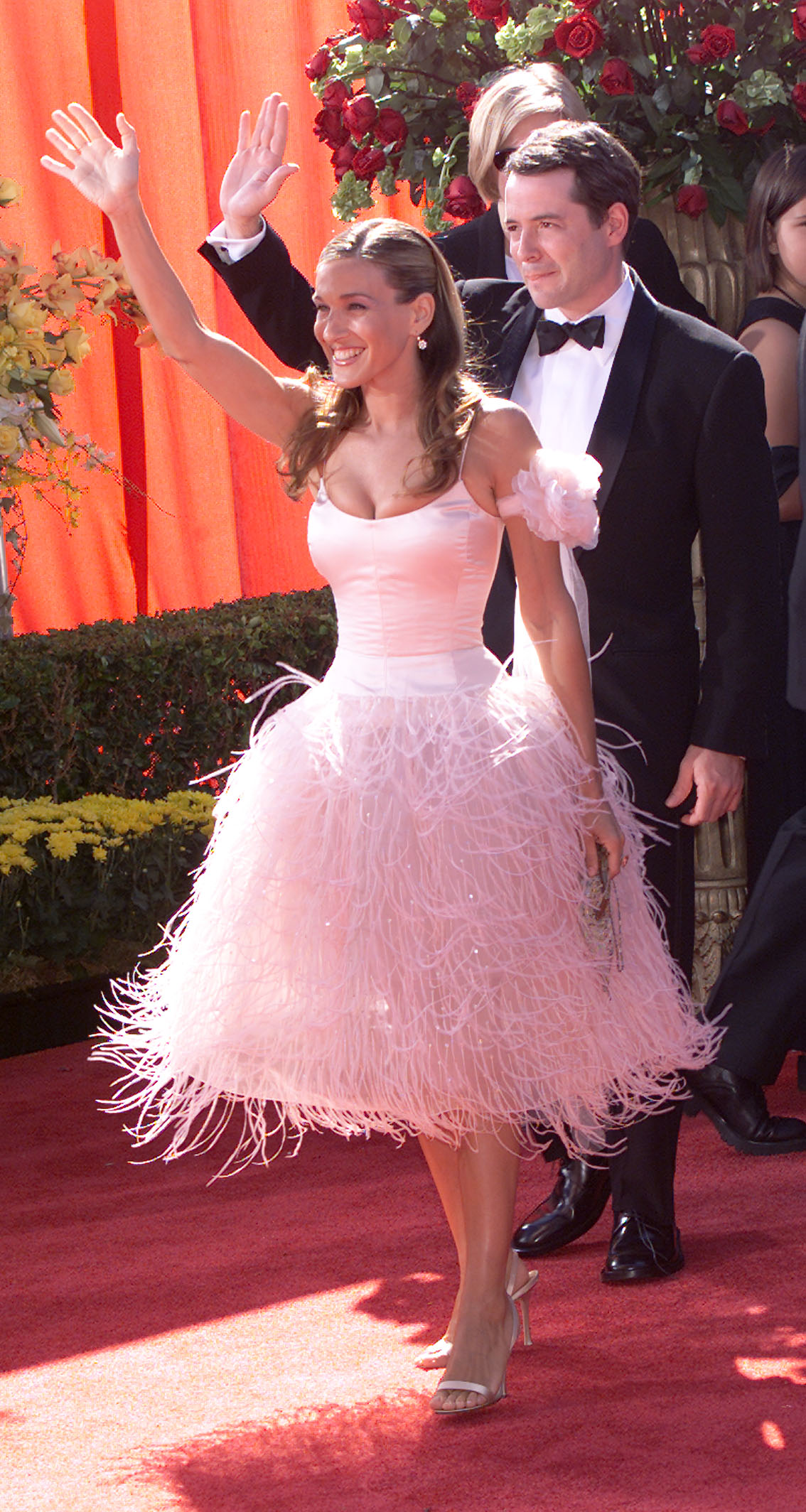 In 2000, Parker showed up to the Emmy's in a dress that reminded everyone of the outfit she wore in the opening credits of Sex and the City. Every Outfit on Sex and the City, an Instagram account dedicated to the series, points out that Parker's 2000 outfit was designed by Oscar de la Renta, but seemed to be inspired by Carrie's iconic look. De la Renta jazzed the look up with much higher-end fabrics. Instead of tulle, Parker's dress used ostrich feathers for the skirt, and the bodice was made of satin. Even still, it had a decidedly Carrie vibe. Surely, the Oscar de la Renta number can't be grabbed from a bargain bin for $5.