'Sex and the City' Reboot Gets the Green Light — With a Catch
Sex and the City fans can celebrate because after months of rumors, the HBO series is getting a reboot. Sarah Jessica Parker and HBO Max let the cat out of the bag and the news is lighting up social media. Here's what's known about the show so far.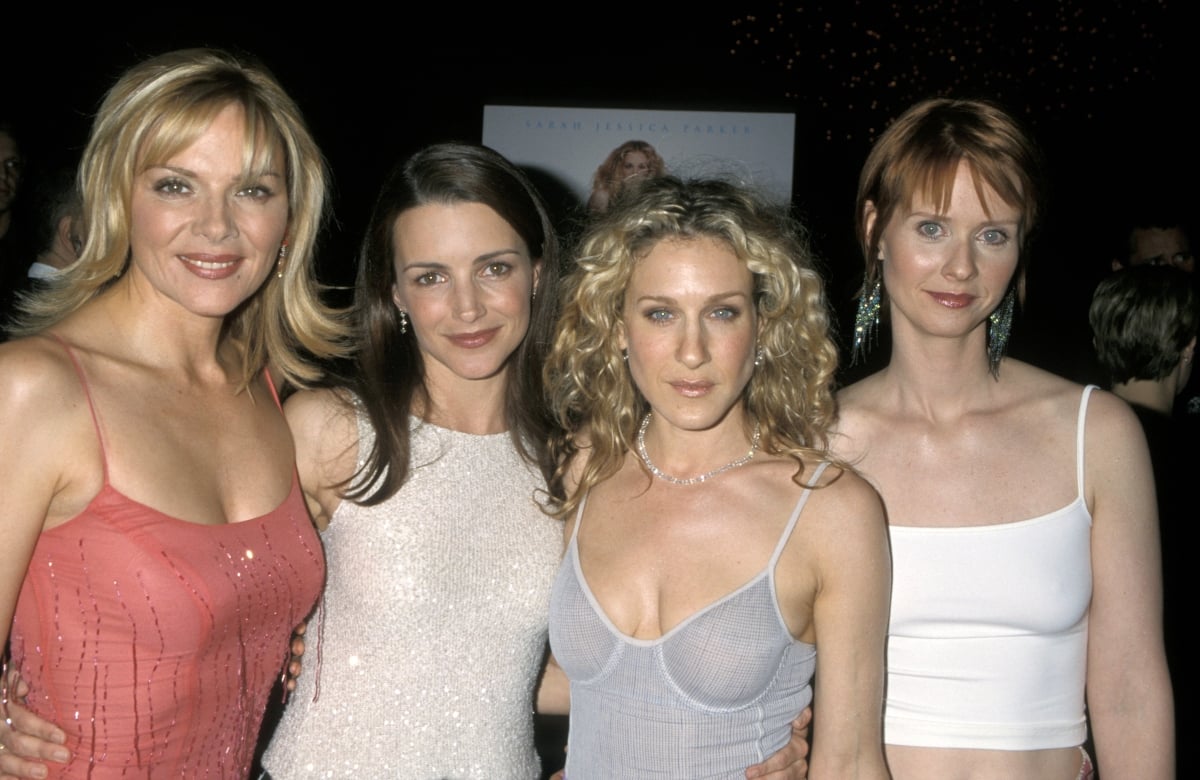 Who's returning for the 'Sex and the City' Reboot?
The last time fans saw the foursome of Samantha, Carrie, Miranda, and Charlotte, it was 2010 and they went on a trip to Abu Dhabi.
Carrie's run-in with Aidan causes a minor ripple in her marriage to Big, and Samantha's bad behavior forces the girls to leave the country early. At the end of the movie, Carrie and Big made up, Miranda landed a new gig at a different law firm, Charlotte is settled in with her kids, hubby, and new family, and Samantha was enjoying her sexual freedom.
Apart from Samantha Jones, all the ladies are returning for the television reboot. Kim Cattrall has been vocal that she is not interested in joining Sarah Jessica Parker, Cynthia Nixon, and Kristen Davis in a revival.
According to press release from WarnerMedia, the show will still be based on the Sex and the City book by Candace Bushnell but it will focus on a fresh chapter of the characters' lives.
"The series will follow Carrie, Miranda and Charlotte as they navigate the journey from the complicated reality of life and friendship in their 30s to the even more complicated reality of life and friendship in their 50s."
RELATED: 'Sex and the City' Producer, Darren Star, Admitted That Kim Cattrall Wasn't Their First Choice To Play Samantha Jones
The show will be a limited series on HBO Max
Titled "And Just Like That," the new installment will not be a multi-season endeavor or film. Instead, the project is slated as a 10-episode limited series that's set to stream on HBO Max. Per WarnerMedia, production is set to begin in New York in late spring and episodes will be 30 minutes long.
Nixon, Parker, and Davis are executive producers on the show alongside Michael Patrick King. A "Just Like That" Instagram account has already been set up that shared a short teaser of what's to come for SATC and Carrie's typewriter. Parker is elated.
Fans are excited about the announcement
While Twitter is exploding with the hashtag "Samantha" to discuss her absence from the reboot, comments are pouring in on Instagram. Fans are expressing their enthusiasm on Parker's page and many want to know when SATC 2021 will arrive.
"OMG when will this be released!!!???" wrote one fan. Another added, "Omfg!!!! What the world needed rn!" And Bravo's Andy Cohen chimed in with "2021 LOOKING UP."
Meanwhile, Parker left a note on the show's Instagram page that read, "So happy to be home again. X." No official word on when the audience will travel back to New York — or beyond — but it's possible the series will drop on the streamer before the end of the year.
While some fans are disappointed that Cattrall won't reprise her character, there's hope that the new story will have an injection of Samantha's naughty brand of humor with a sprinkle of social media drama.
Also, many viewers would love to see what each woman's family is doing in these modern times. Stay tuned for more SATC updates in 2021.