'Sex and the City' Revival Star Karen Pittman Confirms 'And Just Like That' Doesn't Replace Samantha: 'Samantha Is Irreplaceable'

Sex and the City fans are excited Carrie Bradshaw (Sarah Jessica Parker) and friends are returning for And Just Like That…. The HBO Max revival series is missing one integral part of the gang, however. Kim Cattrall is not returning as Samantha Jones but Karen Pittman is one of many new cast members in And Just Like That… Pittman assures fans they won't try to replace Samantha.
"Samantha is irreplaceable," Pittman told Showbiz Cheat Sheet in a Webex interview for The Morning Show. "She's actually my favorite character from Sex and the City and I have great respect and admiration for Kim Cattrall."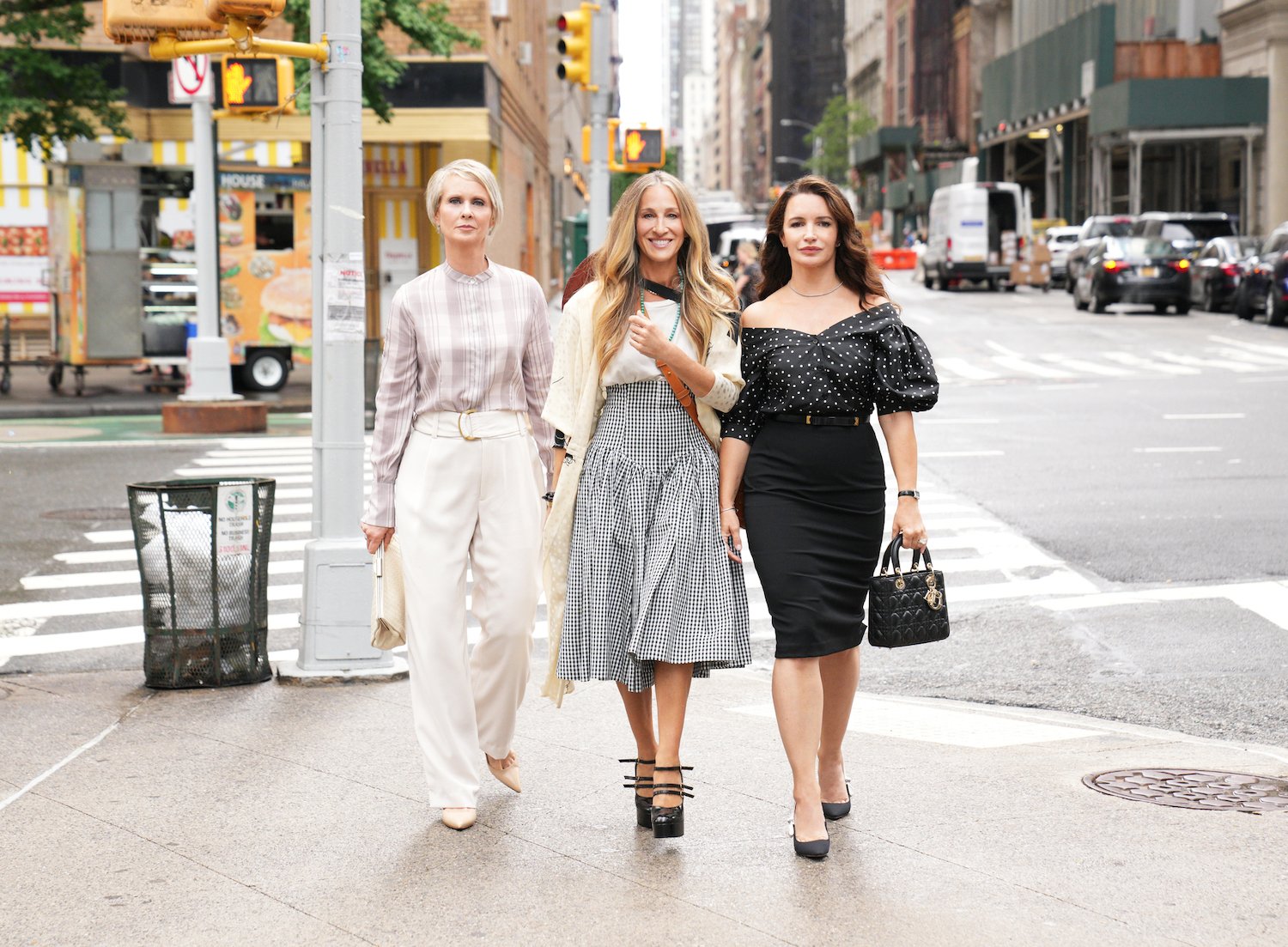 And Just Like That also cast Nicole Ari Parker to join Carrie, Charlotte (Kristen Davis) and Miranda (Cynthia Nixton). Pittman plays a character named Dr. Nya Wallace but she said she's not the new Samantha. 
"I will tell you that Samantha Jones is irreplaceable, period," Pittman said. "So no, I am not the new Samantha."
Pittman was hesitant to say any more about her role in And Just Like That, though. However, she said the new lineup of friends doesn't change the heart of Sex and the City.
"I'm not going to tell you all that much about it, Fred, because I see you angling," Pittman said. "But I am going to tell you that even though the players have changed, what remains in And Just Like That from Sex and the City is this great love story and this great love letter to women, friendships. A love letter to sisterhood and New York City and all of that, all of that remains in the story of And Just Like That. I'm so proud to work on that show."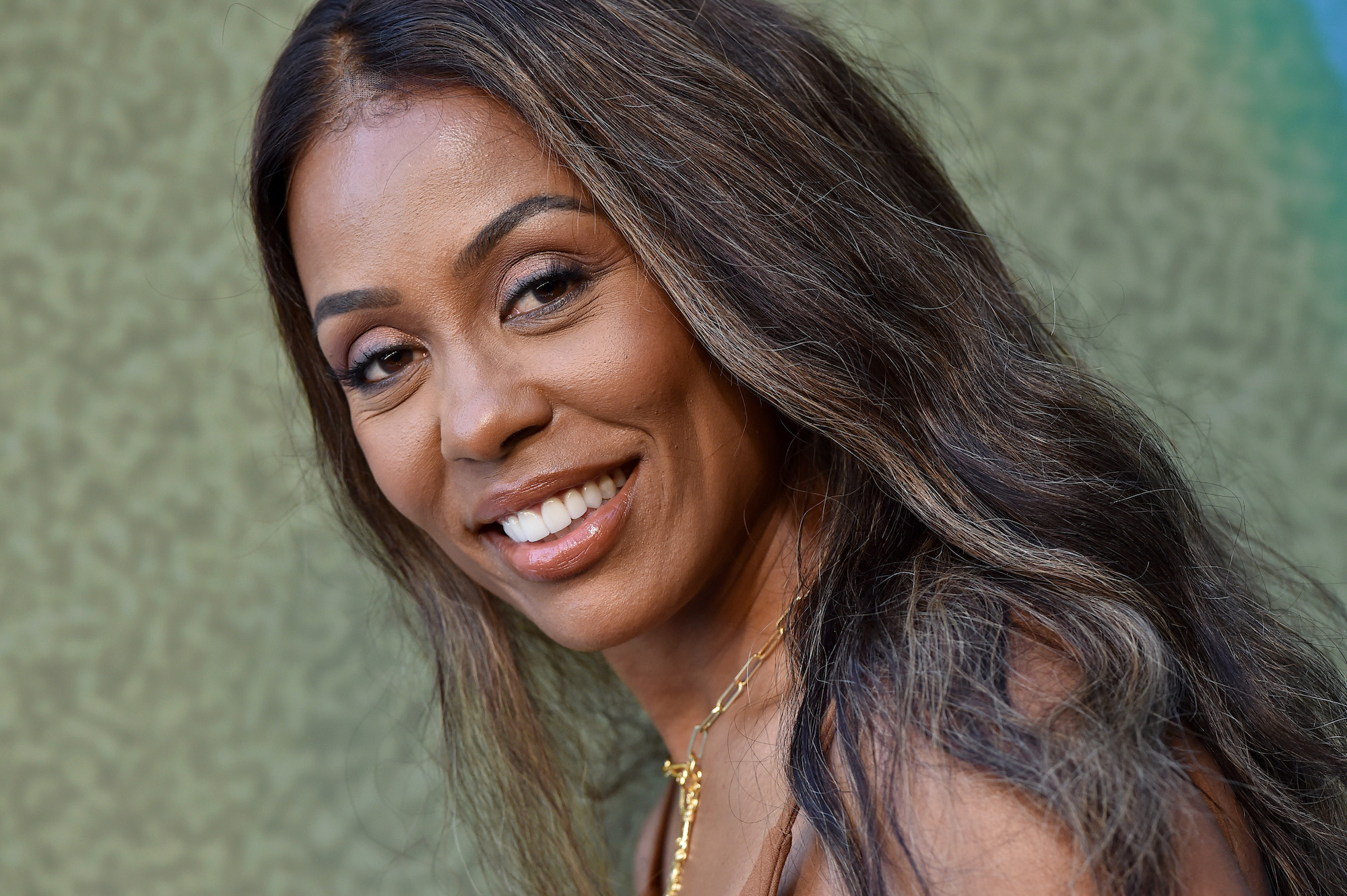 RELATED: 'Sex and the City' Reboot: Here Are the New Cast Members and Which Characters They Play
Ari Parker plays Lisa Todd Wexley, a documentary filmmaker who became friends with Carrie since Sex and the City ended. A Daily Mail source shared more information about Wexley.
"They are fast friends and the character of Lisa bears more than a passing resemblance to Samantha," the source said. "She's feisty and fearless. She isn't afraid to speak her mind. She knows what she wants in life and in the bedroom. She's Carrie's best friend and an integral part of the plot of the new series. She's slipped very easily into the foursome."
Fans are still waiting to find out how And Just Like That explains Samantha's absence. Some fans have picked up on clues that Samantha will have died when the show begins. Samantha was a cancer survivor in Sex and the City. HBO Max executive Casey Bloys hinted that they simply drifted apart.
"Just as in real life, people come into your life, people leave," Bloys told TVLine. "Friendships fade, and new friendships start. So I think it is all very indicative of the real stages, the actual stages of life… They're trying to tell an honest story about being a woman in her 50s in New York. So it should all feel somewhat organic, and the friends that you have when you're 30, you may not have when you're 50."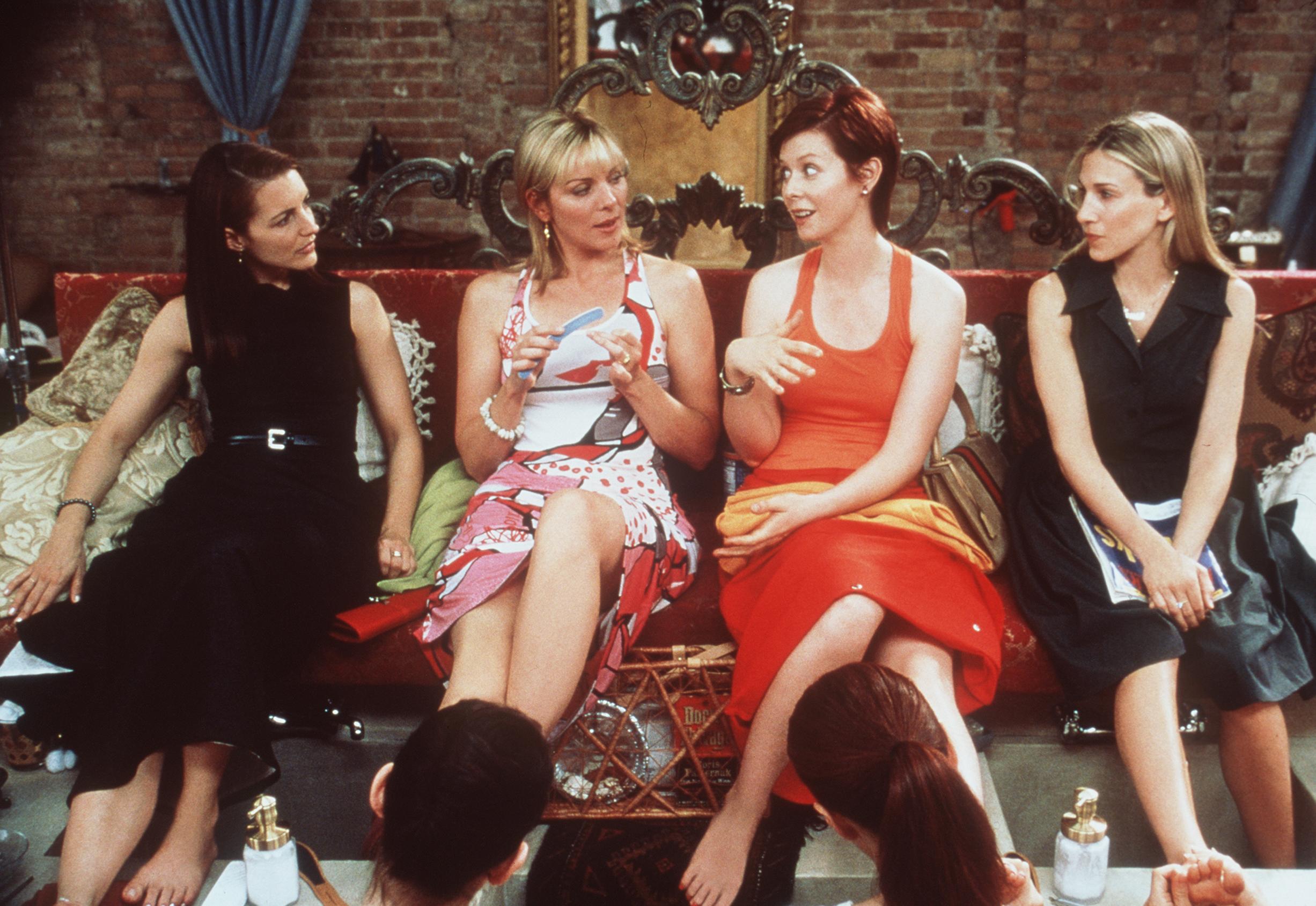 RELATED: How 'Sex and the City' Costume Designer Patricia Field Designed Unique Wardrobe for 'Run the World's 4 Women
Cattrall reportedly feuded with her three costars while they made the original series together. Unconfirmed rumors suggested that Cattrall would not interact with Parker, Davis and Nixon outside of scenes. Cattrall said she was bullied while making the show. During the press junket for the first Sex and the City movie, Sarah Jessica Parker denied there were any feuds.  
Cattrall starred in both Sex and the City movies. She recently starred on the Fox drama Filthy Rich. In 2017, Cattrall gave interviews in which she said Parker "could have been nicer" to her. When Parker offered condolences for the death of Cattrall's brother in 2018, Cattrall posted on Instagram, "You are not my friend." Parker has said she is "heartbroken" to learn Cattrall felt that way.
And Just Like That is coming soon to HBO Max. We'll have more with Pittman on The Morning Show here on Showbiz Cheat Sheet.
Sources: Daily Mail, TV Line, Instagram