'Sex and the City': Mr. Big Is Not Returning for the Revival, and Neither Is 1 of the Other Husbands
Sex and the City fans have been gearing up for the show's big return. As with every revival, things are set to change from the original. Fans of Carrie Bradshaw and Big's relationship are going to be sorely disappointed with the newest iteration of the show. Though the last time we saw the girls, Carrie was married to Big, Chris Noth won't be returning to reprise his role.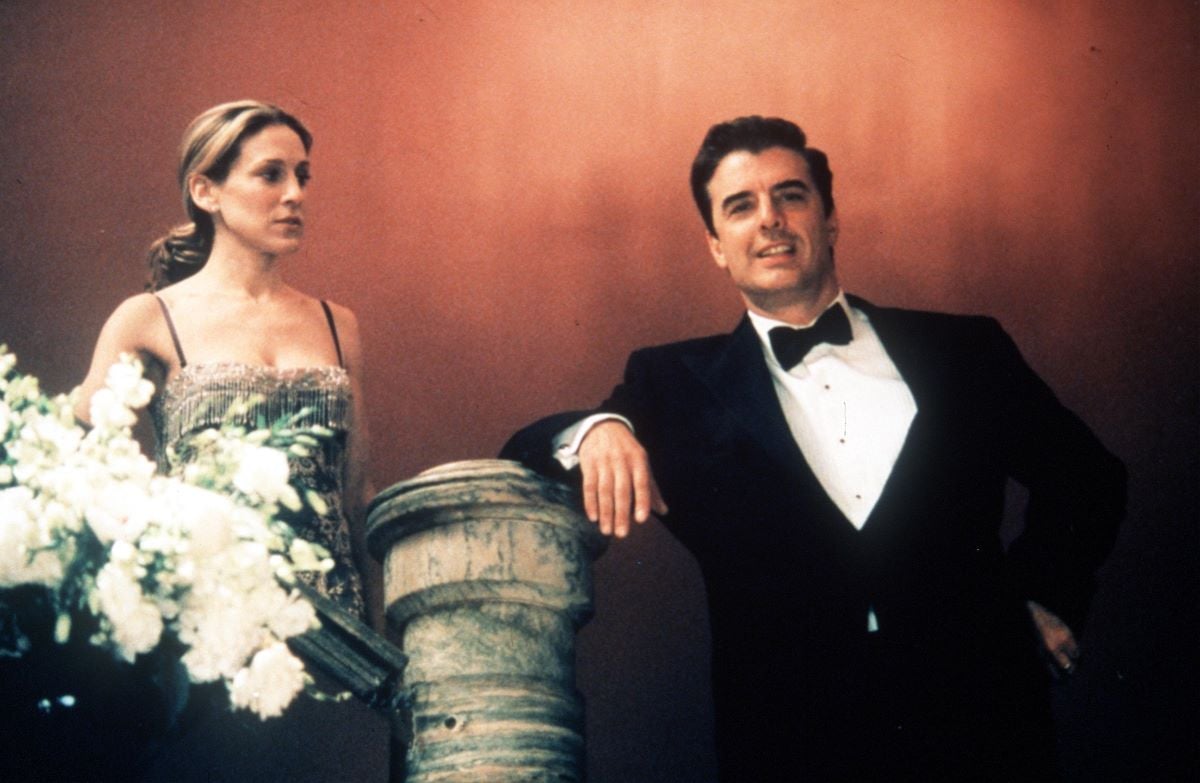 Big isn't returning to 'Sex and the City' revival
Noth won't be returning to the HBO Max revival, which will be called And Just Like That, according to Page Six. In the second movie, Big and Carrie struggled to make their marriage work but decided to stay together by the end of the film. Given that Noth isn't returning, the writers will have to find some way to write the character and the relationship off.
Carrie and Big's relationship might not be the only one suffering in And Just Like That. The outlet also reported that David Eigenberg, who played Miranda Hobbes' husband, Steve Brady, wouldn't be returning for the revival either. However, a rep for Eigenberg recently contradicted that information and said that the actor was still in negotiations to reprise his role.
Kim Cattrall won't be on the new 'SATC'
Sex and the City centered around four friends, Carrie, Samantha Jones, Miranda, and Charlotte York. Unfortunately, Kim Cattrall, who played the rambunctious Samantha, will not be returning to the show.
Before the revival was even announced, Cattrall, who reprised her role in both Sex and the City movies, revealed that she wouldn't return if a third movie was ever made, further fueling rumors of the rift between Cattrall and Sarah Jessica Parker, who played Carrie.
"Never. It's a no from me," Cattrall told DailyMail of doing another movie. "You learn lessons in life and my lesson is to do work with good people and try and make it fun."
Four months later, when Cattrall's brother died, Parker sent her condolences, prompting Cattrall to call her out.
"I don't need your love or support at this tragic time," she posted on Instagram, tagging Parker.
"Your continuous reaching out is a painful reminder of how cruel you really were then and now," she captioned the 2018 photo. "Let me make this VERY clear. (If I haven't already) You are not my family. You are not my friend. So I'm writing to tell you one last time to stop exploiting our tragedy in order to restore your 'nice girl' persona."
Sources close to Cattrall told Us Weekly that the star was upset with how Parker only reached out to her publicly.
"There's no love lost," the source said. "When you haven't talked to someone in eight years, a public comment on Instagram isn't the most personal. SJP could have reached out via personal channels. It could have been genuine but it didn't need to be a spectacle. Doing it on social media struck a nerve with Kim because SJP knows how to reach her privately."
Parker recently commented on the fact that Cattrall would not be reprising her role and shot down rumors of a feud between her and her former costar.
"No. I don't dislike her. I've never said that. Never would," she wrote in Instagram comments. "Samantha isn't part of this story. But she will always be part of us. No matter where we are or what we do."