'Sex and the City': Sarah Jessica Parker Opens up About the Sexist 'Double Standard' on the Show
Sarah Jessica Parker opens up about the unfair double standard with the Sex and the City actors. According to Parker, she finds it unfair that media outlets are constantly trying to create drama and catfights between the cast members of the show, which is something that women in the spotlight are unfortunately all too familiar with. Meanwhile, when it comes to male-driven shows like The Sopranos, no one ever questions whether the cast members get along.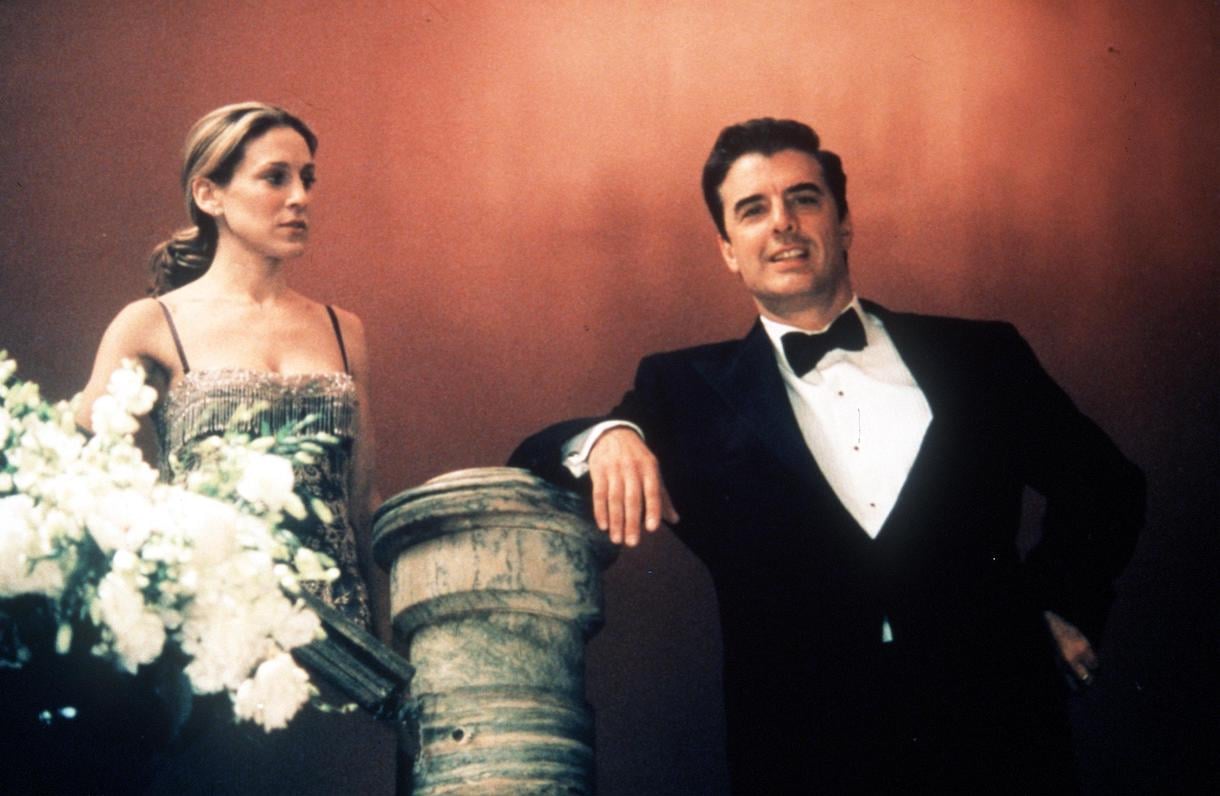 What is the 'drama' between the 'Sex and the City' cast members?
For years now, tabloids have been trying to stir up tension between the cast members of the HBO series. Mainly, media outlets attempt to stir the pot with Sarah Jessica Parker vs. Kim Cattrall. And although things haven't always been smooth sailing between the two, they have still mentioned on several occasions that they respect and love one another.
RELATED: 'Sex and the City': Why Carrie Bradshaw Should End Up Single for the Reboot
And according to Elle, Parker said that people don't want to believe she and Cattrall get along.
"I don't think anybody wants to believe that I love Kim," said Parker. "I adore her, and I wouldn't have done the movie without her. Didn't and wouldn't."
Meanwhile, Cattrall agreed with the Divorce star.
"I think Sarah was right: People don't want to believe that we get on," she told Elle. "They have too much invested in the idea of two strong, successful women fighting with each other. It makes for juicy gossip and copy. The truth of us being friends and getting along and happily doing our jobs together is nowhere near as newsworthy. I think Sarah is fantastic. She is a born leader, and she guides the crew and the cast in such a strong but gentle way. She and I are sick of this. It's exhausting talking about it and a real bore."
Sarah Jessica Parker points out the double standard with the 'Sex and the City' cast
RELATED: 'Sex and the City': Kim Cattrall Wasn't Happy With Samantha's Fate in the Series Finale
According to HelloGiggles, Parker used to get really upset about the way media outlets portrayed the cast members of the show. She refers to The Sopranos, who also worked in the same studio for HBO.
"It used to really confound me and really upset me because we were part of a family of Sopranos and no one ever questioned the relationships of the men on that show, and no one ever said to them, 'Did you hang out this weekend with each other? Did you give each other Christmas presents?'" said Parker. "These were my sisters. These were people that I grew to love and admire."
"Was every day perfect?" she continues. "Were people always desperately, hopefully, in love with each other? No, but this is a family of people who needed each other, relied upon each other, and loved each other. This sort of narrative, this ongoing catfight, it really upset me for a very long time."
Who will be returning for the 'Sex and the City' reboot?
Fans of Sex and the City are thrilled for the series reboot, which will be streaming on HBO Max soon. The only significant cast members who won't be returning are Kim Cattrall and Jason Lewis, who plays Samantha's former boyfriend, Smith Jerrod.