'Sex and the City': Sarah Jessica Parker Reveals Her Alternate Ending of the Show
The Sex and the City finale may have premiered over a decade ago in 2004, but Sarah Jessica Parker had her own set of ideas on how she wanted to end the series. Did they live up to the actual finale written by Michael Patrick King? Read on to find out.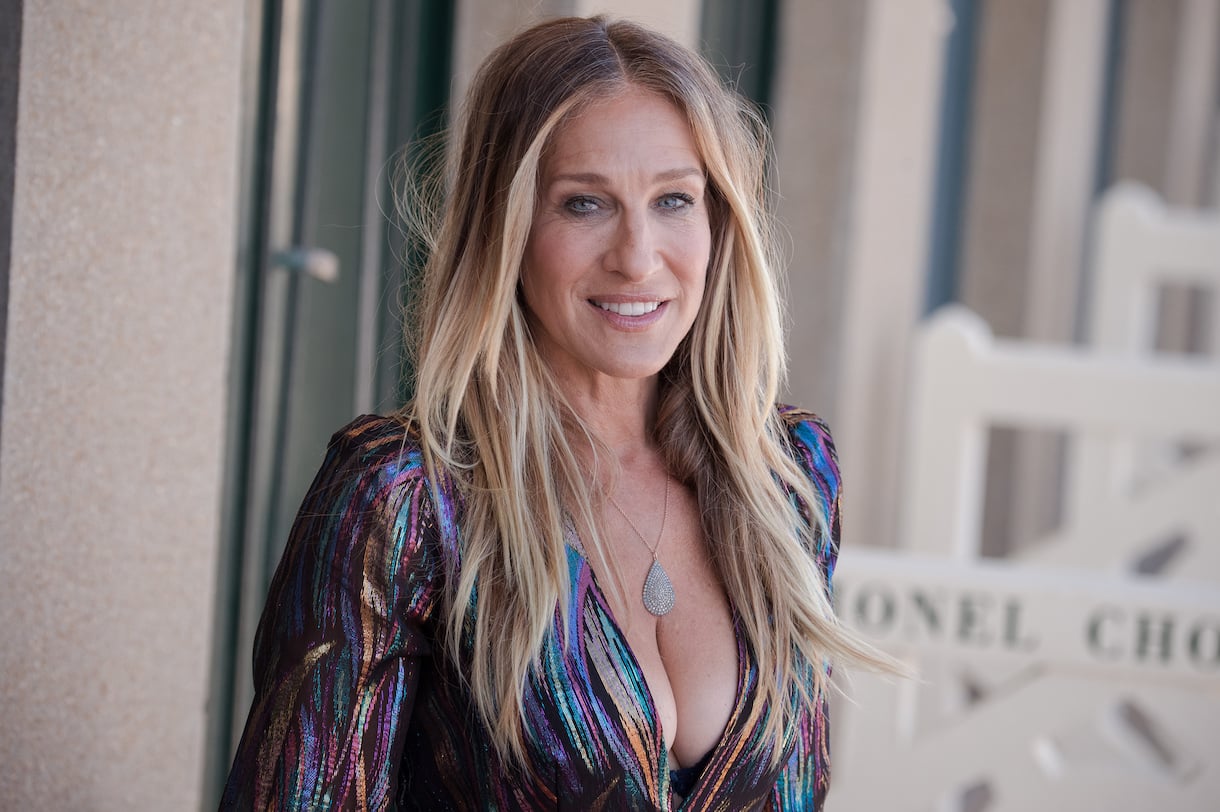 How does the 'Sex and the City' finale end?
Many fans were divided when it came to the Sex and the City finale. While some adored that Carrie and Big finally ended up together, others believed that their relationship was toxic.
In fact, Darren Star, the producer of the series, felt as though the finale betrayed what the show is all about.
RELATED: 'Sex and the City': Sarah Jessica Parker Opens up About the Sexist 'Double Standard' on the Show
"I didn't write those last episodes," he said in an interview with Deadline. "If you're empowering other people to write and produce your show… at a certain point, you've got to let them follow their vision," he said. "But I think the show ultimately betrayed what it was about, which was that women don't ultimately find happiness from marriage. Not that they can't. But the show initially was going off script from the romantic comedies that had come before it. That's what had made women so attached. In the end, it became a conventional romantic comedy…. But unless you're there to write every episode, you're not going to get the ending you want."
Sarah Jessica Parker has an alternate ending to 'Sex and the City'
In an interview with Oprah, Parker revealed how she would have liked the show to end. She also discussed how hard it was to decide whether Carrie would end up with Aidan or Big.
"We fought long and hard about whether Carrie should go through with this idea that Big was this sort of addiction," said Parker.
But as for how she wanted to end the series?
"I have this fantasy that when the show finally comes to an end, if (Big) and I aren't together, just as he's walking away and there are tears streaming down my face, I scream after him, 'What's your name??'" She says, referring to the fact that we never learn Mr. Big's name on the series. (We do find out eventually, in the series finale.)
Not all the cast members were happy with the finale of the HBO series
It turns out Star wasn't the only person who felt skeptical about the Sex and the City finale. Kim Cattrall, who masters her role as Samantha Jones, felt as though the final episode betrayed what her character represents.
Throughout the series, Samantha stands by the philosophy that life is better without romantic, monogamous relationships. But in the end, her character ends up in a serious relationship with Smith Jerrod.
"You know, at the end of the series, I was really skeptical that Michael had left her in a monogamous relationship," said Cattrall in an interview with The Collider. "I knew that was not going to last that much. I so knew it! (laugh). And to see her trying to be somebody else really wrenched my heart. Poor girl. She gave up her business and her friends. She moved to the West Coast for a maaaaan? And he is not even that cute! (laugh)."