'Sex and the City': Sarah Jessica Parker's Least Favorite Scenes While Playing Carrie Bradshaw
Sarah Jessica Parker hated filming these scenes from 'Sex and the City' that can be spotted throughout season 1.
Sarah Jessica Parker is forever grateful for her life-altering role as Carrie Bradshaw. Her Sex and the City character is considered to be one of the first female anti-heroes on television, during a time when women on TV were nothing more than squeaky clean angels with perfectly coiffed hairdos. Despite all her glaring flaws, (or perhaps because of them), Carrie Bradshaw will forever be a cultural icon.
But regardless of her impact, there were a handful of scenes that Parker hated of her character. According to the star of the HBO series, these were her least favorite scenes to shoot from Sex and the City.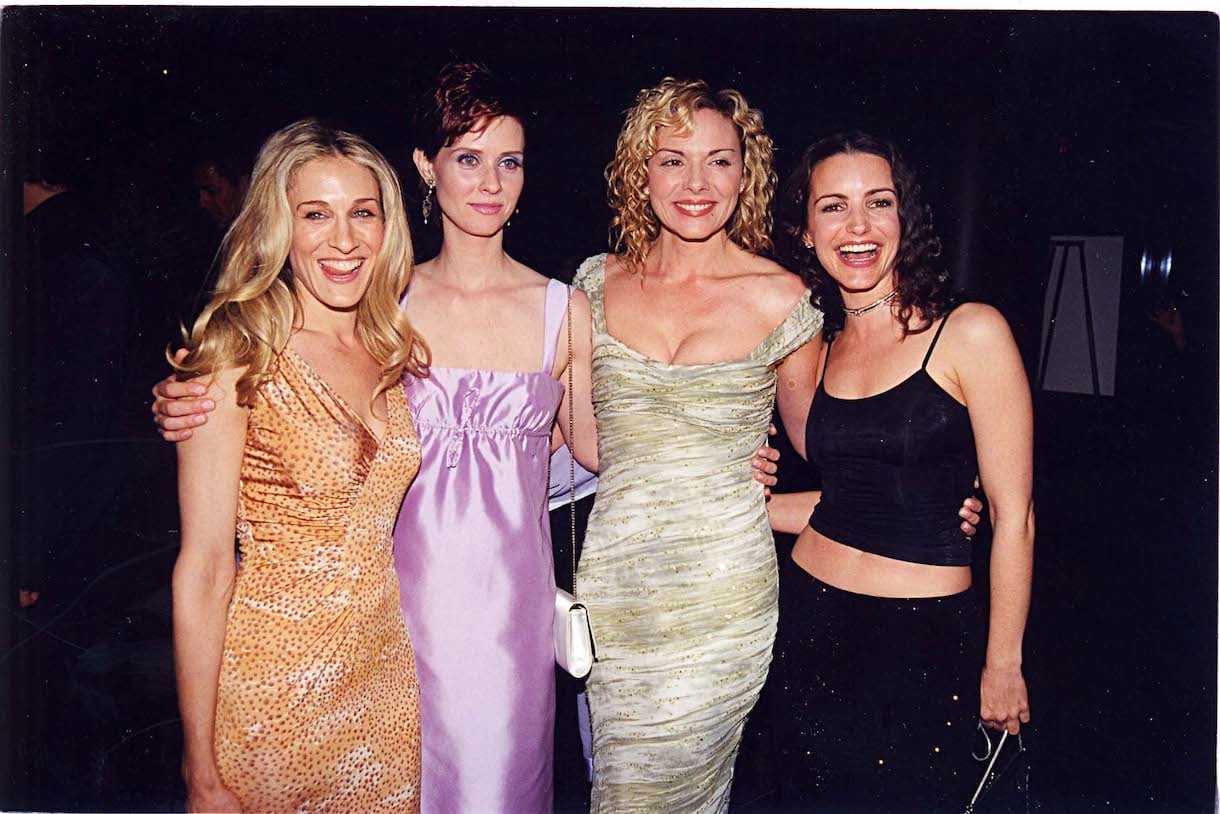 Sarah Jessica Parker couldn't stand creating her 'I couldn't help but wonder' monologues
Parker grew up in a large family household with seven other siblings. According to the actor, she was constantly surrounded by loved ones and never even brushed her teeth alone. Growing up surrounded by others made Parker a natural extrovert, which is why she hates doing things in solitude.
And while recording her "I couldn't help but wonder" voiceover monologues, she became overwhelmed with loneliness. According to the book, Sex and the City and Us, she hated recording those monologues because she had to do them alone. As the book reveals, she would usually record all the voiceovers for the season in two days.
And while most actors are known for going back to their trailers when filming wraps up, Parker would spend all her time with the cast and crew while working on the TV show.
"Parker bobbed and chattered among the crew in between takes, staying on set instead of rushing back to her trailer," Sex and the City and Us reveals. "It was a marked difference from the behavior of most actors. She'd sit on a camera box and chat with crew members, share snacks, and smoke cigarettes. Even when she had just finished a serious, dramatic scene, she would bounce off the set to chat and play with the crew like she was at a beach party. Then she'd drop right back into the serious scene for another take. Many who worked with her appreciated her penchant for acting like a part of the team."
Sarah Jessica Parker hated Carrie Bradshaw talking directly to the camera on 'Sex and the City'
Even though Parker is married to the king of breaking the fourth wall (Matthew Broderick from Ferris Bueller's Day Off,) it didn't work as well on Sex and the City. As dedicated fans of the series know, the first season awkwardly includes scenes where Bradshaw talks directly to the camera. This, they quickly realized, had to go.
According to Sex and the City and Us, she said that it would take a special kind of actor, like Matthew Broderick in Ferris Bueller's Day Off, to do it naturally.
Michael Patrick King also hated these scenes from 'Sex and the City'
Michael Patrick King, the series director, hated the scenes just as much. He says it was hard to believe her character during these moments, taking viewers away from the scene. "I want to believe this…But whenever she turns to the camera, I no longer believe this. Can we stop that?"