'Sex and the City' Star Cynthia Nixon Details Biggest Differences Between Reboot and Original
There are still several months to go until the premiere of the Sex and the City revival, but Cynthia Nixon is offering up details about what to expect. Titled And Just Like That…, the series will once again take viewers into the lives of Carrie Bradshaw (Sarah Jessica Parker) and her friends, with the exception of Kim Cattrall's Samantha Jones as the actor chose not to return to the role. But as Nixon notes, there are clear differences between Sex and the City and And Just Like That….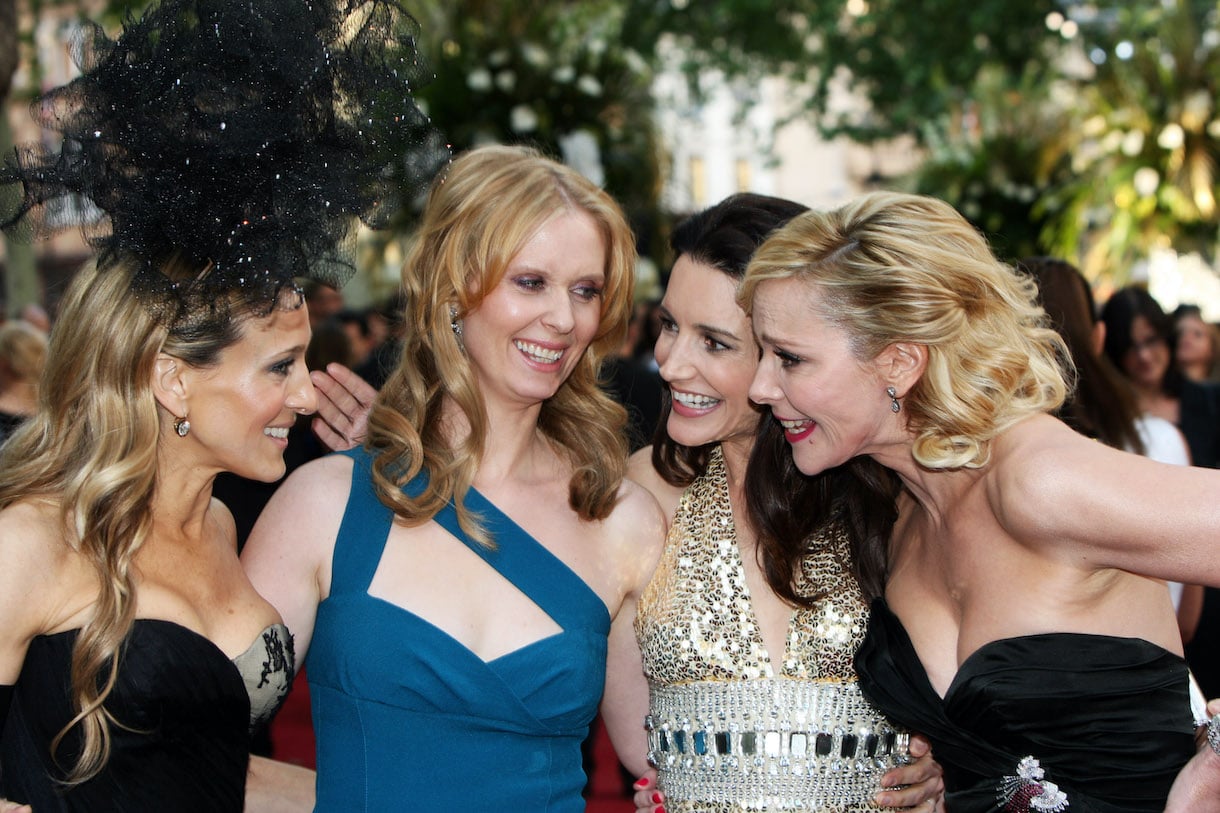 The 'Sex and the City' reboot will find the characters in the next stage of their lives
If you can believe it, it's been almost two decades since Sex and the City ended. The series ran from 1998 to 2004, spawning sequel movies in 2008 and 2010. It was a big success at the time and continues to be a hit with fans even now, with many eager to see where the story goes next.
According to Variety, the revival will consist of 10 episodes, focusing on Carrie, Charlotte York (Kristin Davis), and Miranda Hobbes (Nixon) as "they navigate love and friendship in their 50s." No release date has been shared, but the outlet reported that production would kick off in the spring of 2021.
RELATED: Another 'Sex and the City' Star Confirms They Aren't in the Revival
Cynthia Nixon promises big changes in the 'Sex and the City' reboot
Sitting down with Gold Derby, Nixon was asked what — if any changes — have been made to the show's format and look.
"It's certainly been quite a long time even since we did the last film, but it's been a really long time since we did the series," she began. "And I think people love these characters, and it's really fun to pick up with them and see where they are and see what's been happening and what's going to happen. But obviously it was an incredibly white show, so that will not be true this time, which I think is very overdue. So I personally am very grateful to continue it and change that about it."
"And I think the world is very different," Nixon continued, noting she had a young son when the series started who is now grown and living on his own. "And I think that we'll be able to both show that and also show how the three original women and then the other original characters that are coming back are trying to catch up with that and are either succeeding or not."
TVLine previously reported that the reboot would introduce at least six new characters, including three women of color in an effort to fix its diversity issue. Casting seems to still be underway, but so far, actor Sarah Ramirez has been selected to play someone named Che Diaz. Per Newsweek, Diaz is non-binary. They are a known comedian with a podcast that Carrie will eventually visit.
And that's just one of the changes being made to the show. Find out more when And Just Like That… comes out.