'Sex and the City': The Real Reason Miranda Hobbes Was a Redhead In The Series
Cynthia Nixon is most famous for portraying Miranda Hobbes on Sex and the City for six seasons. Nixon's character was known for a lot of things during the show's run, but most fans have pointed out just how different she was from her friends. Her bright red hair seemed to set her apart from her pals almost instantly. That was the entire purpose of her bright hair color, but Nixon didn't always sport such a head-turning hue. She only dyed her hair to land the role in the hit HBO series.
Cynthia Nixon was a natural blonde when she auditioned for Sex and the City
While Nixon may be best known for Sex and the City, she did have acting credits to her name before she became Miranda. Nixon was heavily involved in the New York City theater scene when she auditioned for the series, and had worked fairly extensively in TV.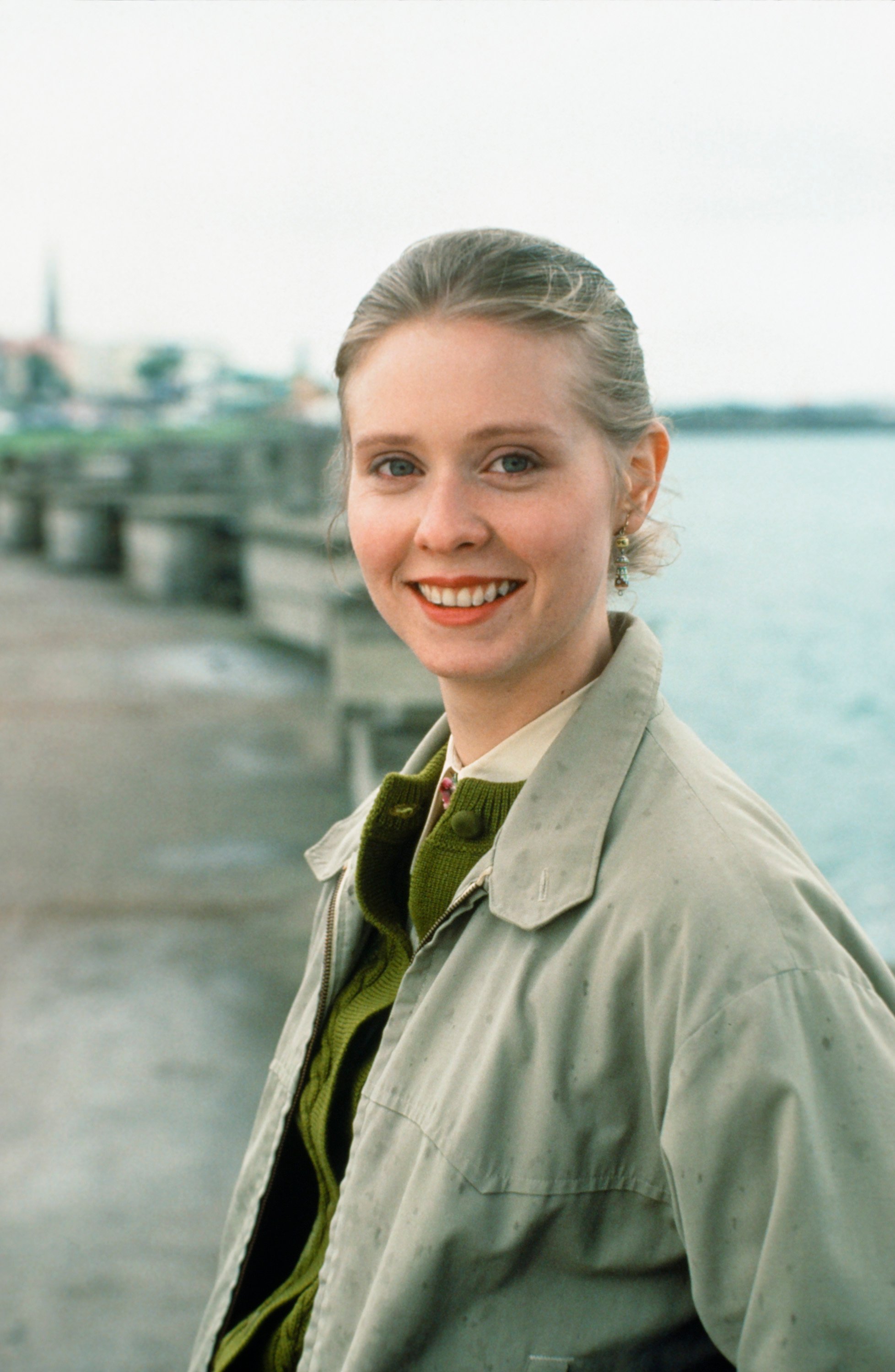 RELATED: 'Sex and the City' Producer, Darren Star, Admitted That Kim Cattrall Wasn't Their First Choice To Play Samantha Jones
Nixon appeared in Law & Order for one episode in 1990 and showed up in Addams Family Values in 1993. She also landed guest roles in several TV shows and mini-series. It may be hard to spy Nixon in those older pieces of work because her signature red hair was missing. Nixon, a natural blonde, only agreed to become a redhead to land her spot on the Sex and the City cast.
Darren Star wasn't sold on having so many blondes in the cast
Darren Star, Sex and the City's famed producer, liked Nixon's acting abilities but was concerned that her look was too close to the other women to work. His goal, reportedly, was to ensure each of the four women not only had different personalities but different looks, too. Since there were already two blondes cast in the series, he was wary of adding Nixon with her natural hair color to the mix. Nixon agreed to go red for the role. In the end, it seemed like the right choice. It was the perfect way to differentiate Miranda from her friends, and her fiery hair certainly made her stand out.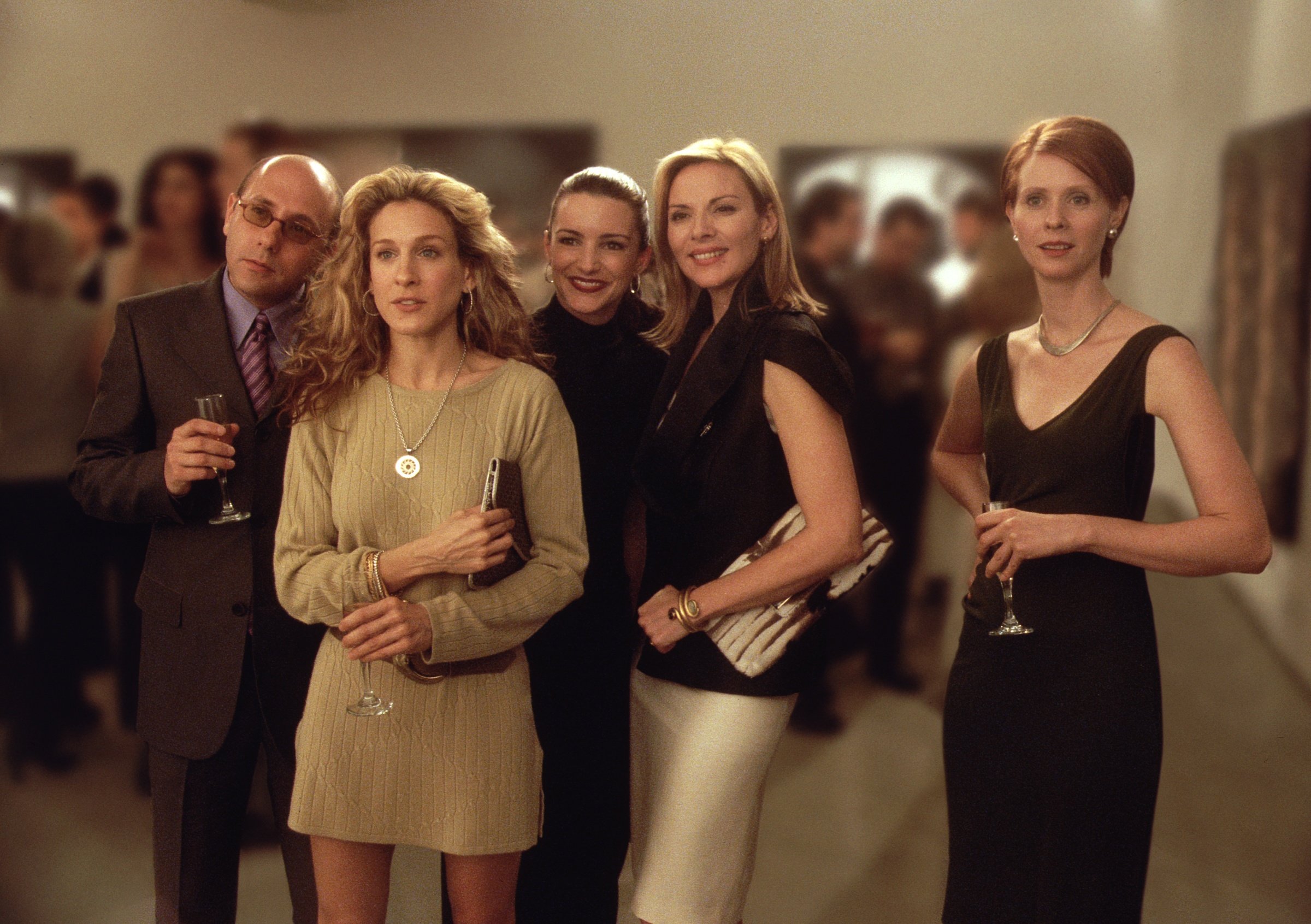 To be fair, Nixon had gone red before taking on the role of Miranda. In 1995, she appeared in Broadway's Indiscretions and showed up to the 1995 Tony Awards with auburn locks, points out InStyle. Prior to 1995, Nixon kept her hair blond. In the years since Sex and the City ended, she's waffled back and forth between blonde and strawberry blonde. The bold red hair that became Miranda's signature, however, has not resurfaced.
Miranda's character wasn't always treated with respect
Her hair color aside, Miranda was very different than her three best friends. As a high-powered lawyer, Miranda was often portrayed as frumpy, neurotic, and incredibly pushy. Basically, she was treated as the "loser" of the group from early on in the series, and fans have long been irritated by that portrayal. Reddit fans note that Miranda never received stylish outfits, and, more often than not, was dressed in either stiff business suits or frumpy overalls.
RELATED: Was Miranda Hobbes The Most Underrated 'Sex and the City' Character?
The writers didn't do her any favors when it came to storylines, either. Miranda's life didn't revolve around men, which was a good thing, but her large accomplishments were treated as footnotes. During the course of six seasons, Miranda bought her own home, ran the New York City Marathon, made partner in her firm, and had a child, yet, the only one of those storylines that received extended coverage was her pregnancy.  The pregnancy storyline wasn't exactly planned, though. The show wrote in Miranda's pregnancy to accommodate Nixon's real-life pregnancy. Jared Fried, a New York-based comedian, highlighted the difference between the four friends' storylines on Twitter.