'Sex and the City': TikTok Creator Hilariously Mocks How Carrie Bradshaw Would Handle Quarantine and COVID
A fan TikTok account creates 'Sex and the City' content around Carrie Bradshaw in a pandemic.
During its six-season run on HBO, Sex and the City tackled many contemporary social issues. Carrie, Miranda, Samantha, and Charlotte grappled with hot button topics like sexuality, safe sex, promiscuity, and feminity, which was all very revolutionary at the time.
The show's final episode aired in 2004, but its legacy and influence remain strong. If you've ever wondered how Carrie and her gal pals would handle our current COVID-19 world, you can find the answer in TikTok creator Jimmy Fowlie's hilarious reimagining of the show. 
'Sex and the City' has a literary beginning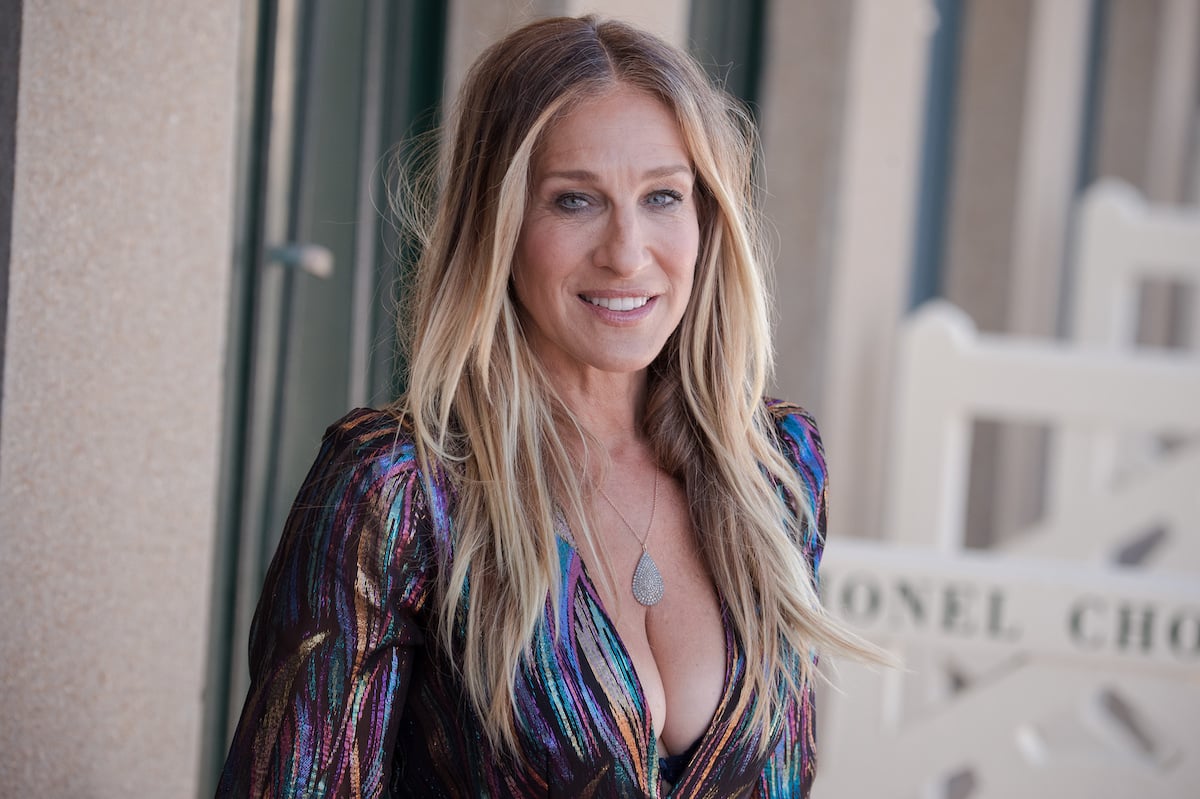 In 1994, Candace Bushnell began penning a column for the New York Observer called "Sex and the City." It was a humorous and candid look into her personal dating life and her single friends' romantic lives.
It quickly gained a considerable following, and later was adapted into a book of essays. Because of her column's extremely personal nature, Bushnell created the character of Carrie Bradshaw as her alto ego to hide her true identity.
Producer Darren Star bought the rights to the book in 1996. When writing the pilot, he had Sarah Jessica Parker in mind for the role of Carrie.
It took a lot of convincing for her to take on the part though, due to her strict no nudity, no profanity contract clause. He took the show to HBO, where it premiered on June 6, 1998.  
A bold new comedy
Sex and the City follows the glamorous lives and loves of four friends in New York City, each with a very different perspective on romance.
Carrie is a sex columnist for the fictional New York Star newspaper. Throughout the series, she has an on-again-off-again relationship with Mr. Big (Chris Noth), who was inspired by former Vogue editor, Ron Galotti. Carrie's closet is full of high end, luxury fashion, and she has a weakness for pricey designer shoes.
Samantha (Kim Cattrall) is the oldest of the group but by far the most sexual. She's outspoken about her escapades and calls herself a "try-sexual," meaning she'll try anything once.
Charlotte (Kristin Davis) is naive and a complete optimist when it comes to life and love.
Miranda (Cynthia Nixon) is a workaholic lawyer who has a cynical view of love and is often Carrie's voice of reason. 
Sex and the City ran for six seasons and won 7 Emmy Awards. Two follow-up movies were released in 2008 and 2010. 
Carrie Bradshaw in 2020
Although it's been 16 years since the finale of Sex and the City, the show is finding a new audience thanks to viral TikTok videos. On September 25, comedian Jimmy Fowlie uploaded the first in a series of videos called "Sex and the City in 2020."
The videos show Fowlie as Carrie, adjusting to life and the new normal of 2020. They imagine how she would handle the current climate of social distancing, social justice, and masking rules. 
In the first video, Carrie goes to her first Black Lives Matter protest, but the march is over by the time she gets there. She explains that she's never been to a protest, so she didn't know what to wear, and couldn't decide between wearing Jimmy Choo's or Manolo Blahnik's.
In part 2, Carrie discovers her favorite brunch spot is closed. "The pandemic destroyed this place," a stranger tells her, "along with pretty much every store on the block."
Part 3 finds Carrie and Miranda having a socially distanced picnic in Central Park. Carrie tells Miranda that she invited Big to her apartment, but he said he was busy. "I don't understand," Miranda says, "he's just in his apartment." Carrie then gets a phone call and finds out Samantha hooked up with someone with COVID and is now in the ICU.
In Part 4, Carrie calls an Uber to go to Big's apartment. "I couldn't help but wonder," she thinks, "as everyone was getting infected by COVID-19, was it time for me to get infected by love?" But she forgot her mask, so her Uber driver won't let her in the car. 
The videos have racked up hundreds of thousands of views so far. More are in the works, so time will tell what other modern situations Carrie will find herself in.