'Sex and the City' Star Chris Noth and His Wife's 27-Year Age Difference Hasn't Ruined Their 20-Year Romance
Chris Noth, who played the ungettable bachelor Mr. Big on 'Sex and the City,' has defied Hollywood odds by sticking with his wife.
Age is just a number, or so they say. Countless celebrity couples through the ages have defied the odds and society by pursuing their love regardless of other people's opinions and speculation. Despite their 22-year age difference, Harrison Ford and Calista Flockhart have been happily married since 2010. Then there's 46-year-old Leonardo DiCaprio and 23-year-old model Camila Morrone, who've been dating for the past few years. And Sex and the City alum Chris Noth and his wife have never let age get in the way of their love.
Take a closer look at Noth's journey in the spotlight and the actor's successful marriage despite the 27-year age difference. 
Chris Noth's acting career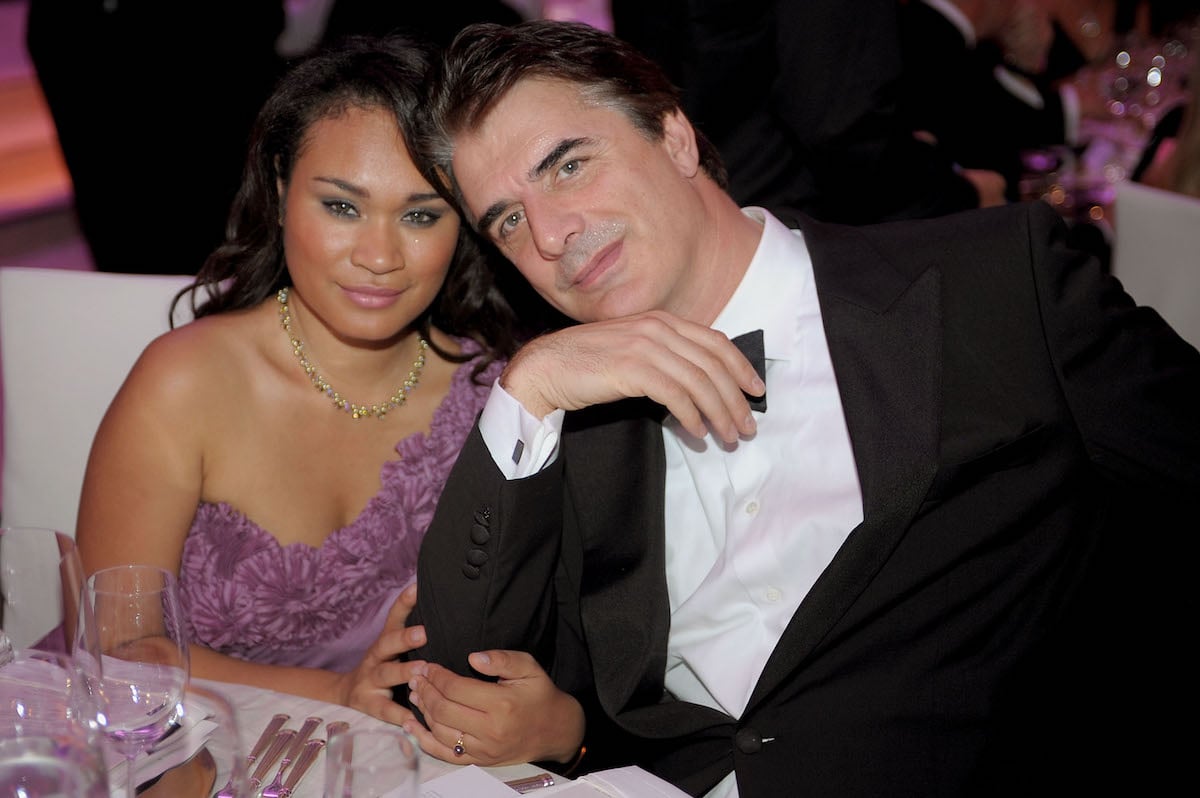 Chris Noth's acting résumé is a lengthy one, but he's best known for his star turn on Sex and the City as the dashing businessman Mr. Big. However, the celebrity's career began way before then. 
Noth's remarkable journey in Hollywood began in the early 1980s when he appeared in the films Waitress! and Smithereens, IMDb reports. In 1985, he landed his first recurring role as Jimmy on the soap opera Another World. A few years later, he landed the role of Detective Mike Logan on the popular TV series Law & Order. 
Noth spent much of the 1990s filming for a variety of productions. Burnzy's Last Call, Cold Around the Heart, and The Broken Giant are a few of the movies the actor appeared in during that time. And in 2000, he blew audiences away with his performance in the Tom Hanks adventure/drama, Cast Away. However, no role has compared to Mr. Big. 
From 1998 to 2004, Sex and the City viewers eagerly watched as Carrie Bradshaw and Mr. Big's complicated love story played out. The comical yet touching series didn't always portray Big in the best light, but many fans still loved him. In the award-winning TV series, Mr. Big and Carrie don't seem to get the ending many viewers had hoped for. But Noth's romantic life has fared much better. 
Chris Noth's dating history
Noth's dating history isn't an extensive one, thanks to his reputation for living a relatively private life. Over the years, he's been linked to model Beverly Johnson and actor Winona Ryder, WhosDatedWho.com reports.
Coincidentally, Noth, like Mr. Big, found himself a 40-year-old bachelor. But fortunately for the talented actor, he eventually found what he was looking for. 
He and his wife's 27-year age difference hasn't ruined their 20-year romance 
In 2002, Noth met his future wife at the Cutting Lounge, a club the actor owned. The then-20-year-old worked as a bartender, and Noth was 40. Tara Wilson immediately stole his heart, and the two soon began dating. The couple got engaged in 2009 and wed in 2012, People reports.  
Though she's not as famous as her husband, Wilson is also in the acting biz. The Butterfly Effect, Cedar Cove, and Once Upon a Time are a few of the movies in which she has appeared over the years, TheThings reports. More recently, audiences might recognize Wilson as Julia on Firefly Lane.
As with any relationship, Noth and Wilson's union likely takes work, but 20 years later, the couple looks incredibly happy. The pair even welcomed their second son just last year, The Hollywood Reporter reported.