'Sex Education' Fans Are Frustrated With the Otis and Maeve Storyline–'Cannot Believe the Writers Would Do Maeve and Otis so Dirty'
'Sex Education': What fans are hoping for Maeve and Otis.
Sex Education Season 2 came out in January of this year. Fans were excited to dive back into the world of sexually curious teenagers and delighted to find themselves swimming in deep, deep pools of what it truly means to be a young person today.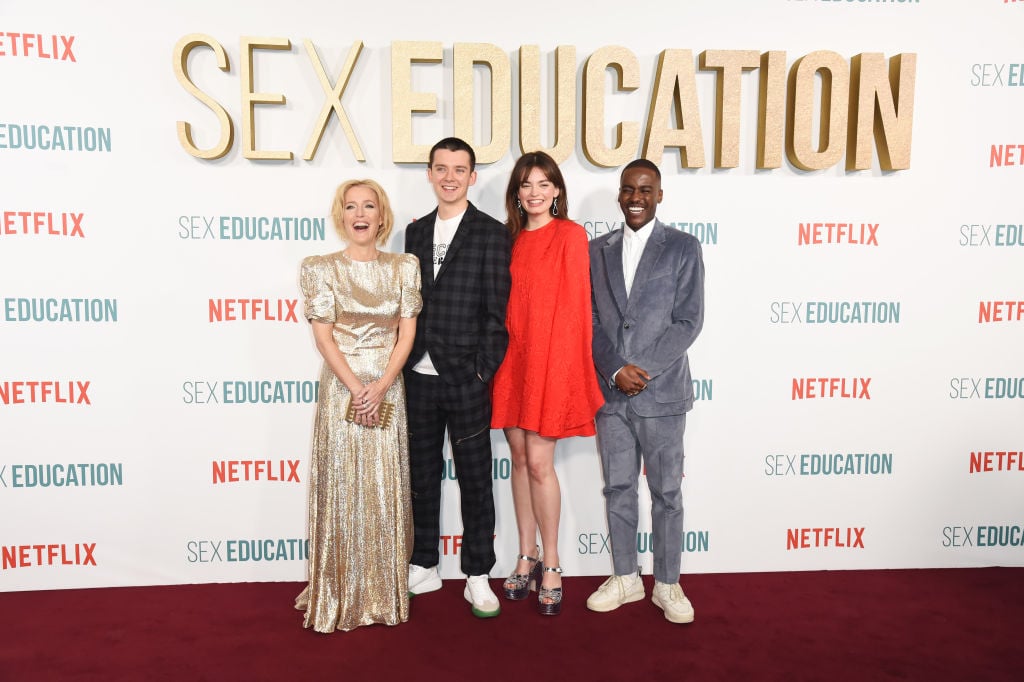 Some fans were dying to see how Otis and Maeve's relationship would progress. They will-they-won't-they'd all season until one heartbreaking moment in the final episode that left many fans wanting more.
How 'Sex Education' fans feel about Otis and Maeve in season 2
"I really waited a whole a** year for the 2nd season of sex education to come out, I binged it in 8 hrs, all just for Otis and Maeve to not end up together at the end and have Netflix force me to wait another year just to see some sort of closure," wrote one fan on Twitter.
"LITERALLY AND HONESTLY ME AFTER WATCHING THE ENDING OF SEX EDUCATION SEASON 2 AND MAEVE AND OTIS STILL DIDN'T GET TOGETHER," tweeted another along with a photo of someone jumping out of a window.
"I cannot BELIEVE the writers would do Maeve and Otis so DIRTY like that ending," wrote another.
"so i sat through another season of sex education and otis and maeve didn't kiss," wrote another.
Some fans are tired of waiting for Otis and Maeve to get together.
"If I have to wait as long for Otis and Maeve to get together in Sex Education as I did for Zoey and Chase to get together in Zoey101 I'll roar my head off," tweeted one fan.
But some fans aren't giving up hope. They think they'll end up together eventually.
"just finished Sex Education – honestly one of the best shows ever. Otis and Maeve are endgame, i don't make the rules. Adam better treat my bby Eric right. Aimee and Steve are the cutest. My heart belongs to Dr Jean Milburn," wrote one fan.
Emma Mackey (Maeve) is more interested in her character's storyline with Aimee than her relationship with Otis
The actress who plays Maeve, Emma Mackey, doesn't know why fans are so focused on Otis and Maeve. She's much more interested in the relationship Maeve has with Aimee.
"At the end of season 1 when everyone is like, 'Oh is it Maeve and Jackson, Maeve and Otis?' I was like, 'What about Maeve and Aimee?' This is what's happening. I think their friendship is a really positive one because they're not comparing each other, there's no competition, there's no judgment. They just co-exist beautifully together. Even though they're so diametrically opposed," she said in an interview with Netflix that took place in January.
For the passionate Maeve and Otis shippers, the good news is that Sex Education has been renewed for a third season. The bad news is that it'll probably drop in January 2021. So fans will most likely have to wait quite a while to find out what comes of Maeve and Otis (or Maeve and Aimee, if that's who you're more interested in).
Read more: 'Sex Education': Emma Mackey (Maeve) Is Most Proud of the 'Sisterhood' in Season 2