'Sex Education': Gillian Anderson Says Her Kids Were 'Not Allowed' To Watch the Netflix Show
Gillian Anderson stars in the British drama series Sex Education. She plays Dr. Jean F. Milburn, a prominent sex therapist, and Otis' mother. In season 3, Jean is navigating an unexpected pregnancy with ex-boyfriend Jakob Nyman (Mikael Persbrandt). When the Netflix teen drama series premiered in 2019, Anderson admitted that she "didn't allow" her children to watch it.
[Spoiler Alert: This article contains spoilers from Sex Education Season 1-3]
'Sex Education' centers around sexual intimacy
RELATED: 'Sex Education' Season 3: Here Are Things the Show Gets Right About Sex
Sex Education is known for its explicit sex scenes. The teen drama follows a group of high school students that attend the fictitious Moordale Secondary School, located in the UK. The students, staff, and even the parents continuously engage in sexual intercourse. But, the show is more than just sex. The Netflix series delves into sexual exploration.
The first season starts with Otis Milburn (Asa Butterfield) and Maeve Wiley (Emma Mackey) opening a sex clinic. After a chlamydia outbreak, both students noticed the sex-ed program was flawed. So, they opened the clinic (in the school bathroom) and gave "sex" advice to the Moordale student body.
However, the sex-ed program remained in shambles. So, fast forward to season 2, Jean gets hired by Moordale to change the sex-ed program. But, Jean leaves after learning she's pregnant. The third season starts with the introduction of a new headteacher, Hope (Jemima Kirke).
Hope is on a mission to get Moordale "back on track." In turn, the curriculum gets a complete overhaul. But, students at Moordale disapprove of the new rules.
Gillian Anderson didn't show her kids 'Sex Education'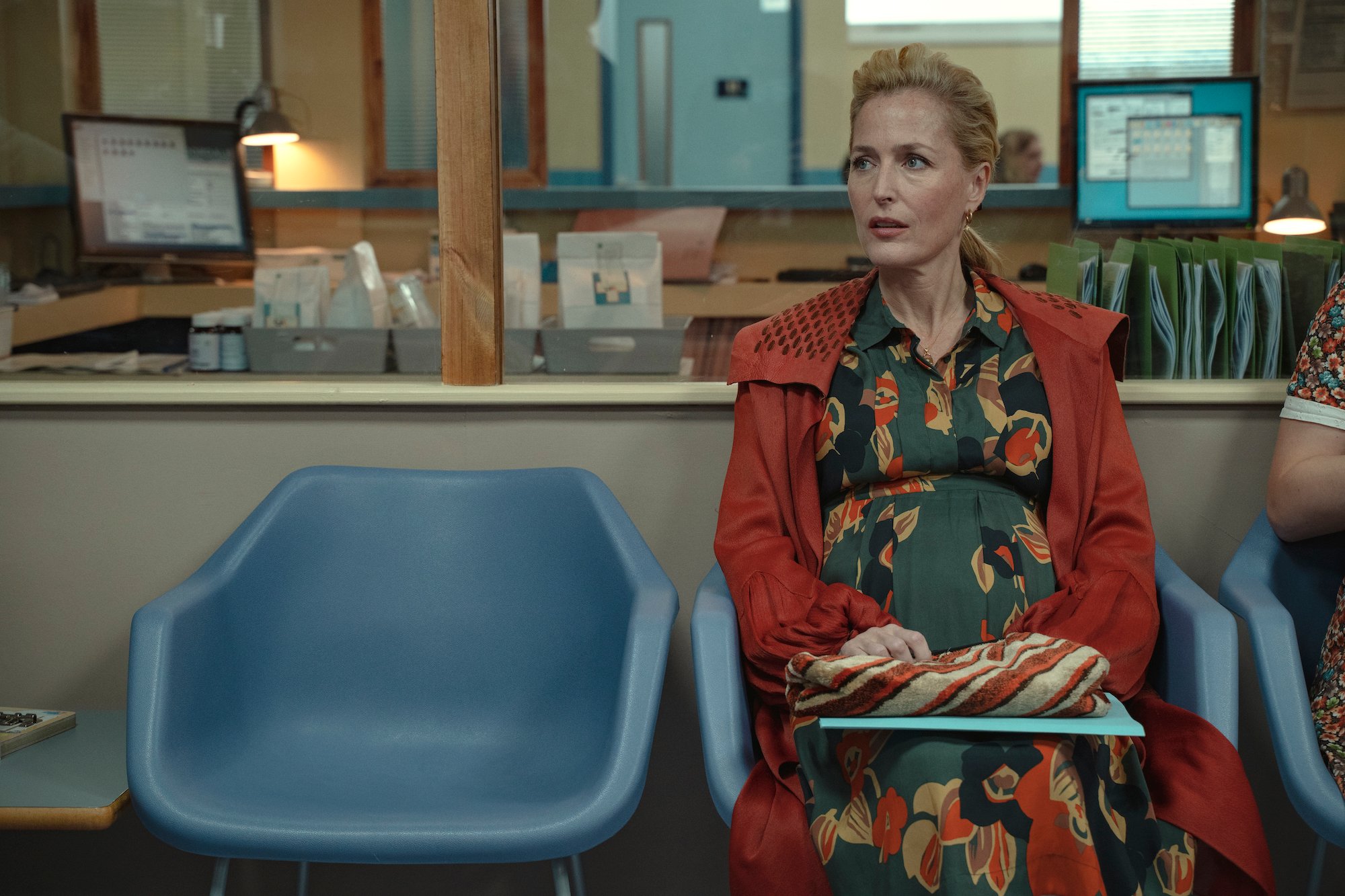 RELATED: 'Sex Education' Star Mimi Keene's Most 'Embarassing' Scene Is Not What You Think
Some parents might not want their children watching Sex Education because of the explicit content – Gillian Anderson is one of them.
In a recent episode of The Radio Times Podcast, the actor admitted that she "banned" her children from watching the series. She has three children, Piper (26 years old), Oscar (14 years old), and Felix (12 years old).
When Sex Education first premiered on Netflix, Anderson revealed that her children were "not allowed" to watch it. "I told them they weren't allowed to," she said. "I have no control over what they do at their friends' houses, and what their friends show them."
She added, "I have to say, I am living happily in the denial that my children do not watch the show. I hope they haven't."
Anderson admits the show has an 'important message'
Although Sex Education has some raunchy sex scenes, the show is an education watch. For instance, her character Jean gives advice that can be used in real-life situations.
Anderson acknowledges that the show has an "important" message to share with viewers. "I have had the conversations with them about certain aspects of the show, and also the importance of certain aspects of the show, and conversations that are had that aren't usually had on television that are very important, if not vital, for young people to hear," she said.
"The show is both colorblind and accepting of everybody, no matter how they wish to show up in the world," she continued. "I think it is one of the most important things that is represented on the show. And so if that is all one gets from it, then it is doing an exceptional job."
All three seasons of Sex Education are streaming now on Netflix.