'Sex Education' Is Basically a Love Letter to John Hughes
Set in present-day, Sex Education has nods to the past everywhere. The students at Mooredale High School use smartphones even though their school is reminiscent of another era.
The same goes for their homes, the clothes they wear, the bikes they ride to school, and the cars they drive. Keep reading to learn why the TV show is a major nod to the late filmmaker, John Hughes. 
'Sex Education' premieres in 2019
Debuting on Netflix in January 2019, Sex Education follows awkward teenager Otis Milburn (Asa Butterfield) as he inadvertently finds himself serving as a sex therapist to his classmates. Maeve (Emma Mackey), an incredibly smart student who is a social pariah at school, convinces Otis to dish out advice as a way to make extra money. 
Though he's sexually inexperienced, Otis gets advice from his mom, Dr. Jean Milburn (Gillian Anderson), who is a sex therapist.
Upon its release, the British dramedy gets praise from viewers and critics for being funny, smart, and heartwarming. 
Emma Mackey says 'Sex Education' is 'completely inspired' by John Huges
Despite being a modern TV show, Sex Education without a doubt takes inspiration from the '80s. According to Mackey, it's all because the cast grew up enjoying Hughes' movies from that particular decade.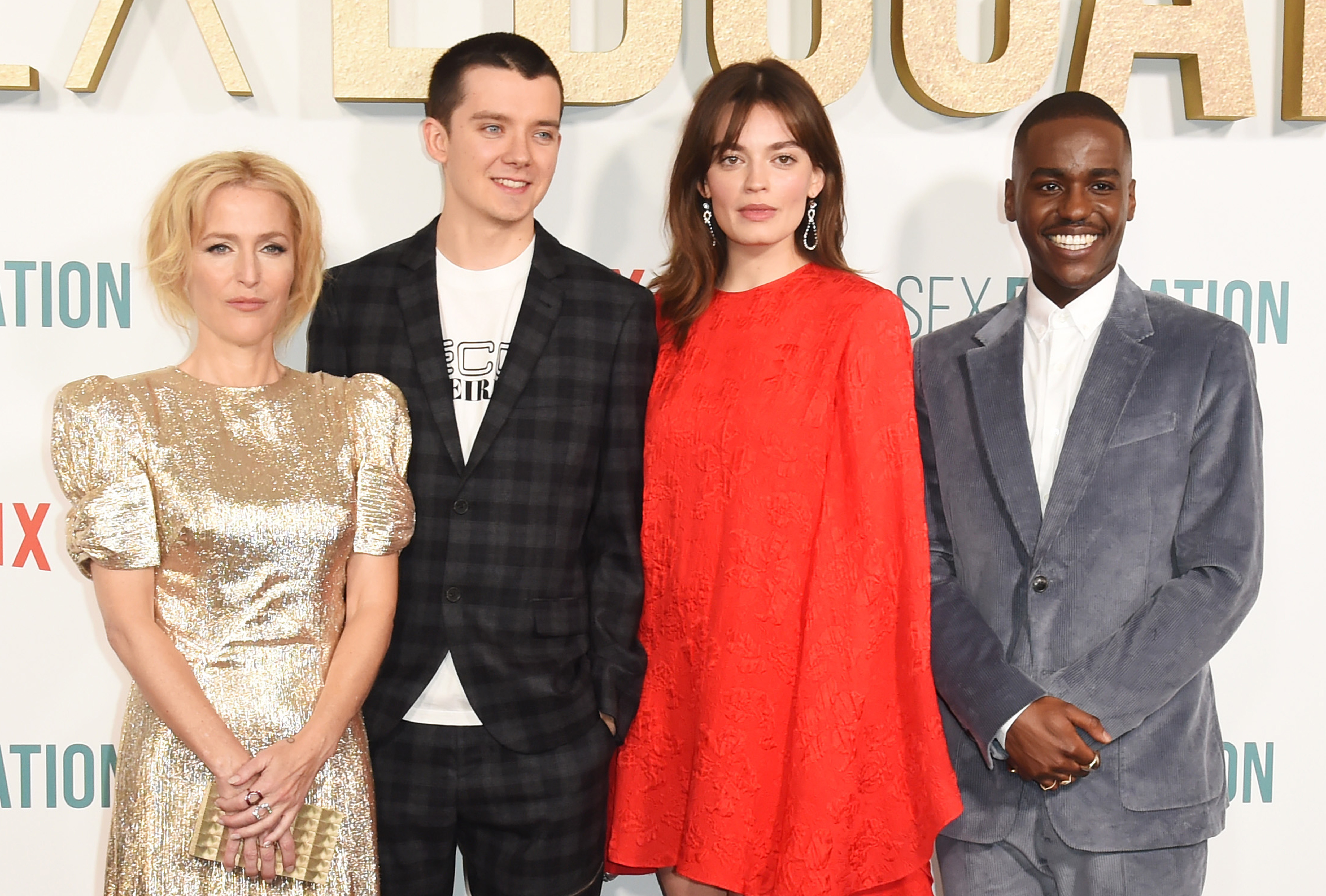 "The whole aesthetic of the show is completely inspired by John Hughes and that '80s high school aesthetic that we all know and love, and it's quite universal," she told Cosmopolitan UK. 
She continued, saying, "There are a whole range of films that we loved growing up, and that's why the production team chose that because it works and it appeals to people."
Speaking with the publication, Ncuti Gatwa, the actor who plays Otis' best friend Eric, says Sex Education is inspired by Hughes but that it has a "British twist." 
"It's almost nostalgic in the way we tried to add that classic high school and pushed the heart and soul with a British twist; with a bit of British seasoning," Ncuti said.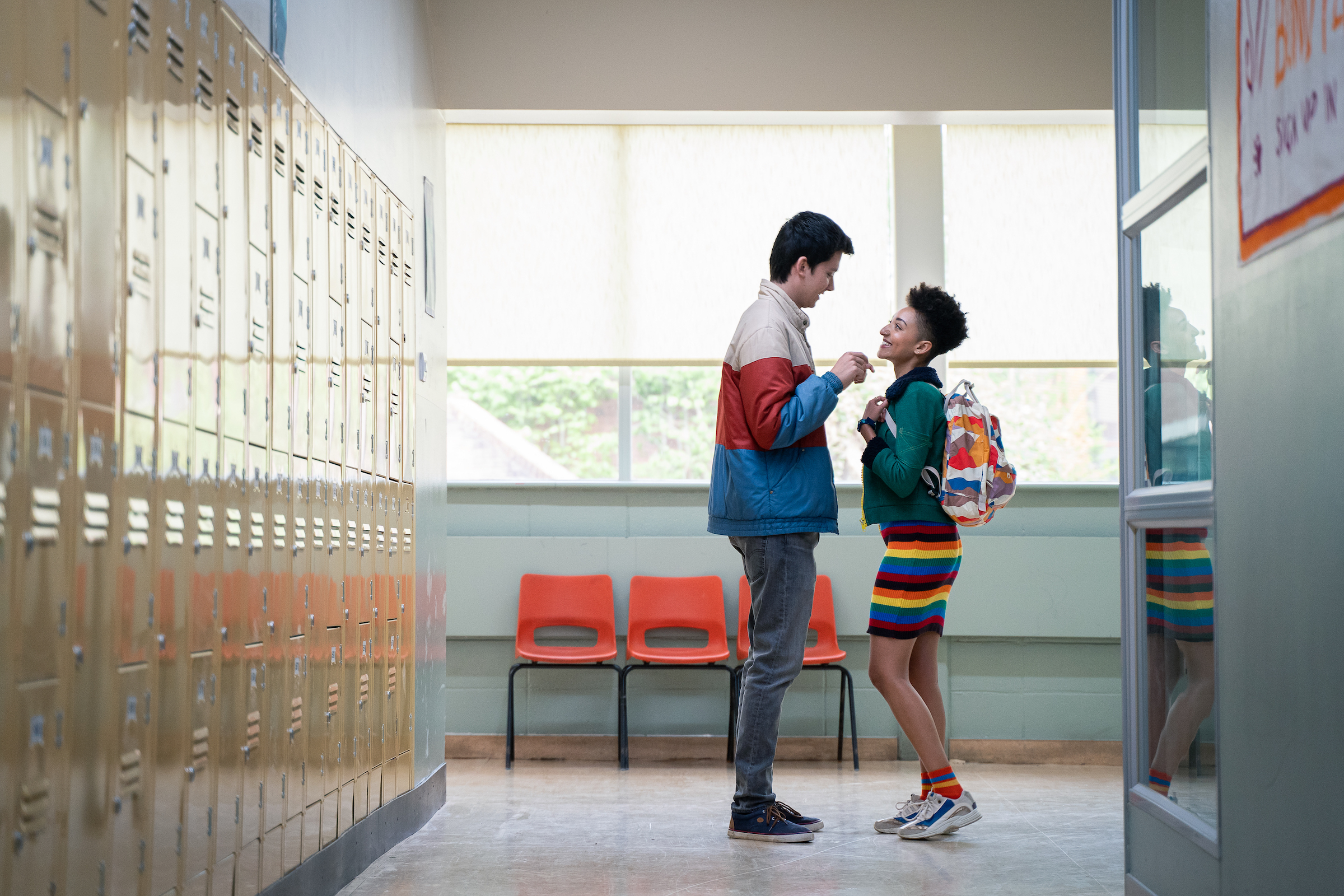 Mackey agreed, adding, "Yeah [otherwise] we'd all be heads down on our phones, and it would be quite a boring show!"
The characters in Sex Education don't spend all of their time on their phones. Rather, they are dealing with coming out, sexuality, abortion, and growing pains that come with being a teenager. 
'Sex Education' Season 3 is on its way 
Following the success of season 1 in 2019, Netflix forges ahead with Sex Education Season 2. Debuting on the streaming service in January 2020, audiences pick up with Otis and the rest of Mooredale High School. Sex Education Season 2 ends on a cliffhanger and frustrated fans will be happy to know more episodes are coming. 
Netflix has yet to share details on when new episodes will hit the platform. However, it is predicted Sex Education Season 3 will premiere in January 2021. According to TV Line, production on the series is set to resume in August 2020 after being paused due to the coronavirus.
In the meantime, we'll watch Sex Education again and some of Hughes' most beloved '80s movies such as Pretty in Pink, The Breakfast Club, and Sixteen Candles.