'Sex Education' Season 3: How Much Older Is Emma Mackey Than Maeve?
With entertainment, teenage comedies involving young drama and approaches to sex remain a fan-favorite genre. But from the days of American Pie, the hormonal intrigue and exploits involved feel more like they take place in a fraternity house than an actual high school. Sex Education brings it down to the normal teenage level. And it often leaves its viewers in stitches. Emma Mackey enjoys portraying Maeve. Discover the age difference between the actor and her role in the TV show.
Emma Mackey plays Maeve
Tough-girl accomplice Maeve works with lead character Otis in his teenage sex therapy business. He gets the idea from his mother, Jean, a sex therapist herself. At 17, Maeve had a difficult upbringing. Raised by her brother after her father left and her mother went to jail, she and Otis begin using the therapy as a way to make money from their peers. She handles the appointments and business side of the therapy.
In the series, the school itself blends British and American cultures in a timeless way, making sure that no teen feels left out. Sex Education focuses on more than teenage sex fantasies between genders. It also focuses on things like self-love, the LGBTQ community, and just generally the questions many teenagers have about sexuality.
"My understanding was that there was no way I was going to play her," says Mackey, 25, told The Guardian of her character. "I didn't really understand the correlation between me and a 17-year-old punk, music-loving girl. It spiked my curiosity." However, Mackey's personality allowed her to embody the stark differences between the tough outer shell of the teen she plays and the sensitive and caring being within her. And the age difference actually helped Mackey see past the raging hormones and insecurities that teens often face at school.
Mackey isn't like the 17-year-old she plays
Mackey's eight-year age difference isn't the only reason she isn't like the teen she plays. She said she was not like the tough, vulnerable, business-minded girl as a teen. The British-French actor was more of a hard-working good girl under her father's watchful eye. But Mackey portrays the "bad-girl" perfectly.
Interestingly, casting director Lauren Evans admitted the hardest role to cast was Maeve. "We were looking for someone who had to appear tough, but also have a sort of empathic quality, appear vulnerable at times, be funny, be cutting, sarcastic, really intelligent, have a certain vibe." After interviewing hundreds of girls, they deemed Mackey the perfect fit. Sex Education quickly became Mackey's breakout role and lead to her more recent projects.
Other appearances by Mackey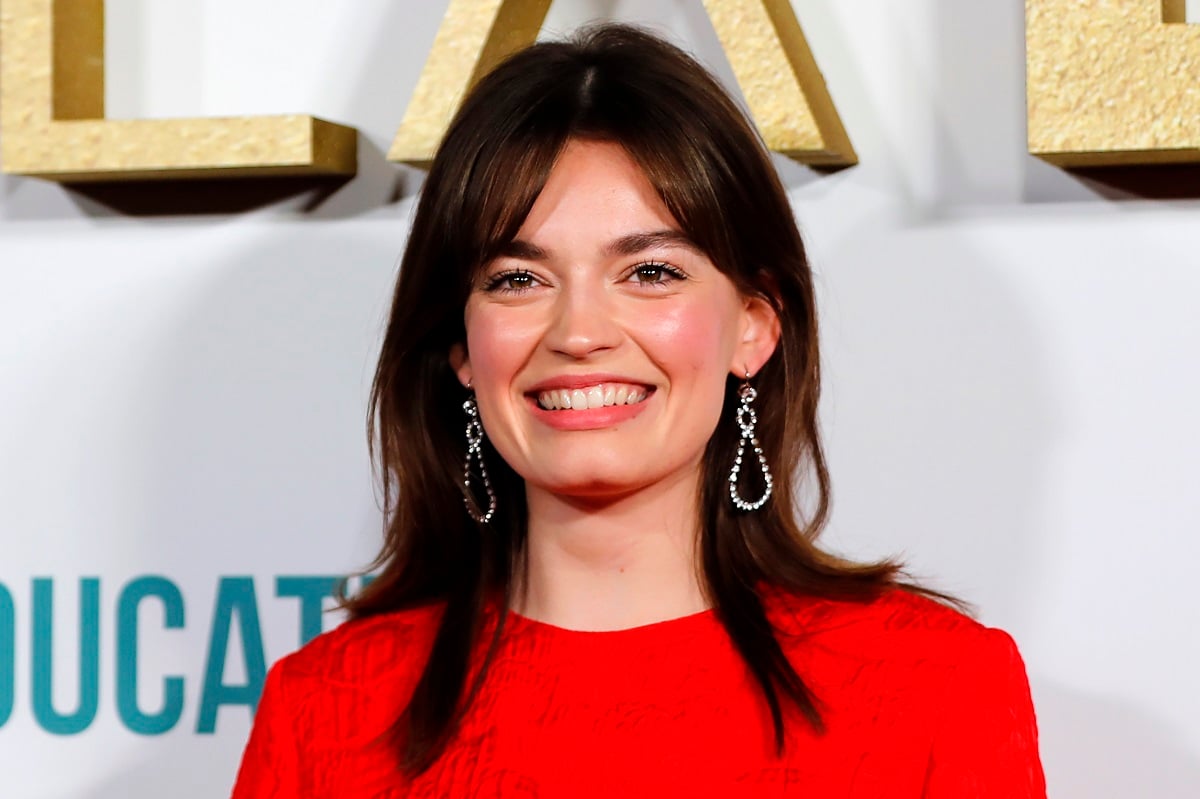 In 2019, the Margot Robbie-lookalike played Jess in the short film Tic. Mackey also appeared in The Winter Lake as Holly and Eiffel as Adrienne Bourges. Other releases on the horizon include the sequel to Murder on the Orient Express, Death on the Nile, due for a 2022 release. She also stars as the infamous writer Emily Brontë in the film Emily. No release date is set yet.
Sex Education continues to bring laughter and joy to the teenage community while exploring the different types of love and sex. Season 3 begins streaming on Netflix on September 17, 2021.