'Sex Eduction': Will Ruby and Maeve Fight Over Otis In Season 4?
Fans watched Otis date Ruby and confess his feelings for Maeve in season 3. Will there be a new love triangle in season 4?
Sex Education season 3 premiered with various new storylines, most of which were unexpected. For instance, Moordale has a new headteacher who, in her attempt to restore the truant school to its former glory, comes off as a tyrant.
While Hope is a noteworthy subject, season 3 gave fans something else worth talking about, the unlikely relationship between Otis and Ruby. The budding relationship has seen fans begging for the pair to be endgame. But will Ruby and Maeve end up fighting over Otis in season 4?
Otis and Ruby's relationship was introduced in Season 3
Diehard Sex Education fans know Otis and Ruby never started on the best of terms. In season 1, the two were as different as night and day. Ruby belonged to the wealthy cool kids' group while Otis, the socially awkward kid who helped transform his schoolmates' sex lives through a sex clinic, hung out with his best friend, Eric.
While the relationship between Ruby and Otis seemed innocuous at first, the pair began developing random feelings for one another. This all culminated when Maeve let Otis know that he isn't a casual sex type of guy. Upon thinking about it and after a random sex session with Ruby, Otis decided to ask her if their relationship could be more or they were doomed to be casual.
Ruby didn't think much about it and asked Otis if he wanted a relationship, to which he enthusiastically said yes. Thus began the rollercoaster of emotions between Otis and Ruby. Ruby, on her side, started developing feelings for the unlicensed sex therapist teenager when he helped her out with her father.
In a call, she let the three-word sentence slip from her mouth and was heartbroken when Otis didn't say it back. The pair ended up parting ways, but Ruby's feelings for Otis didn't get the memo, and seeing him with Maeve broke her heart.
Season 3 saw Maeve and Otis finally get together
Maeve and Otis have had a will-they-won't-they scenario since late season 1. The pair started as business partners, with Maeve getting into the partnership for financial purposes. However, they couldn't ignore their obvious affection and passion for one another.
In season 2, the pair left things in uncertainty after Otis hurt Maeve during his house party. He, however, called her to apologize and declare his feelings. Unlucky for him, Maeve never got the message as Isaac deleted the voicemail. Otis taking it as a hint to move on, then began his romance with Ruby.
Now that Maeve found out about the deleted voicemail and its contents, it looks like her feelings for Otis and his as well have resurfaced again. This leaves the fate of the two women in Otis's lives unknown. Recently some fans on Reddit got into a discussion on the topic, with one fan saying they could picture an episode where Maeve kisses Otis to spite Ruby. Many fans seemed to back Maeve on this one as most thought it would be out of character for the young rebel. Others thought it's more likely for Ruby to pull a move like that to spite Maeve. A section of fans wanted things between Ruby and Otis to remain casual.
In season 3, the truth came out: Ruby and Otis were broken up when Maeve and Otis finally kissed. But the finale left things in the air.
Should Otis be with Ruby or Maeve? Fans weigh in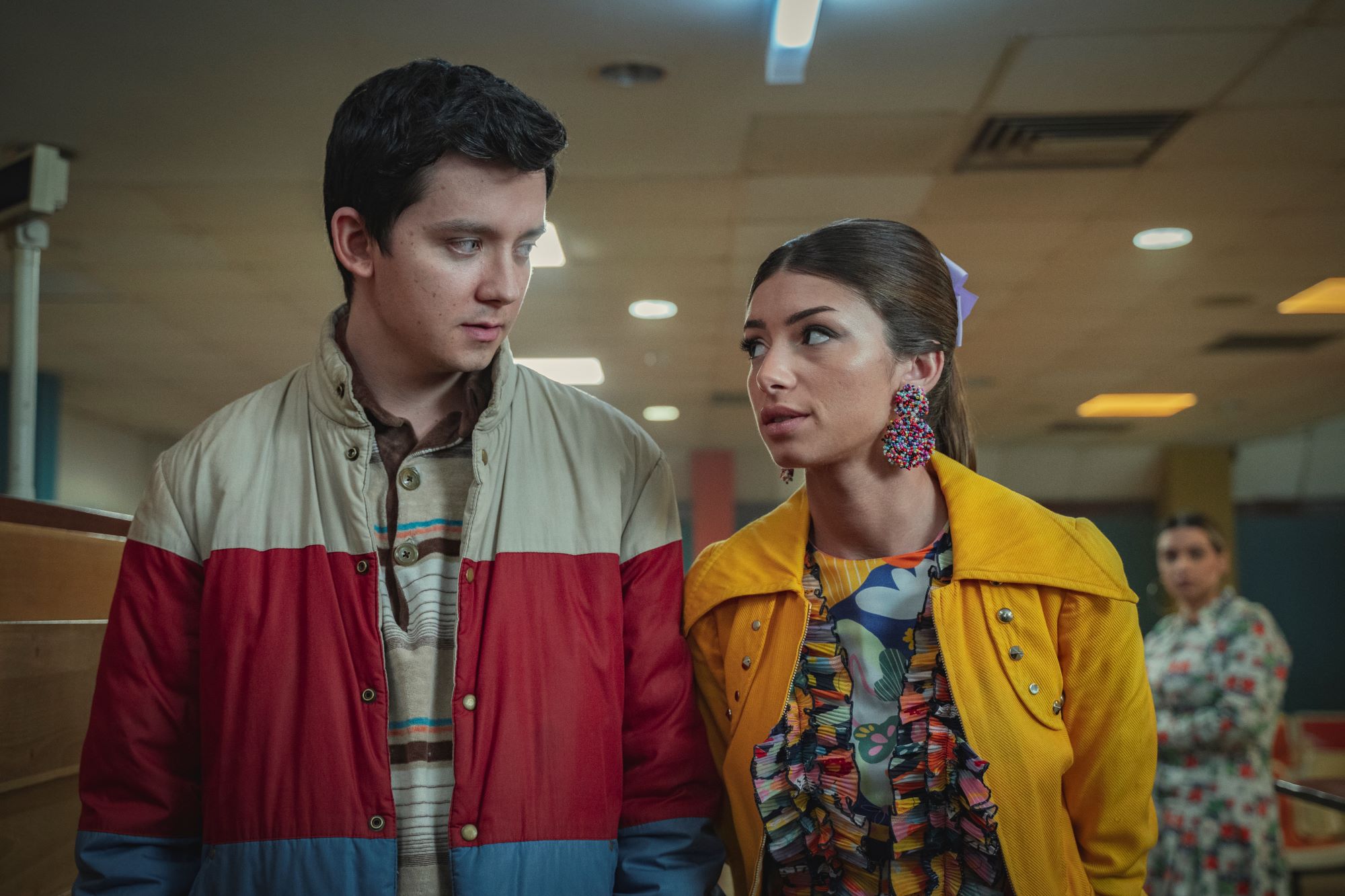 Screen Rant recently highlighted all the ways Ruby and Otis were perfect for each other. The publication was quick to note how much positivity the pair had on each other during their short-lived dalliance.
The site reported that Otis' was different when with Ruby than with Maeve as he was able to communicate with her about his feelings effectively, something had had an issue with when with Maeve. The publication also pointed out that Otis helped bring out a side of Ruby that was more personable than what was shown. It, however, seems like we will have to wait to find out who Otis picks between the two women.
The season 3 finale saw Otis and Maeve on the same page for once, but Maeve leaves for an academic opportunity in the United States. When season 4 rolls around, it's unclear where things will stand. Will Otis wait for Maeve? Will he pick things up with Ruby in the interim? Will Maeve find someone in the U.S.?
Should Otis and Ruby pick things up, then the love triangle will certainly get dicier. Ruby told Otis she loved him in season 3, so it's unlikely she'll make herself vulnerable again without reciprocating feelings from Otis.