Who Is 'Sex/Life' Star Mike Vogel?
There's no denying the success Netflix has brought to so many celebrities over the years by introducing some of the most modern and unique originals available today. This remains true for Mike Vogel, whose acting career already has an extensive list of projects on it but has been jump-started by his recent role on Sex/Life. 
Sex/Life fans are begging to know more about this new Netflix hunk that took on such a steamy role. We have the latest on what you may have seen him in and got him to this point. 
Mike Vogel and his role on 'Sex/Life'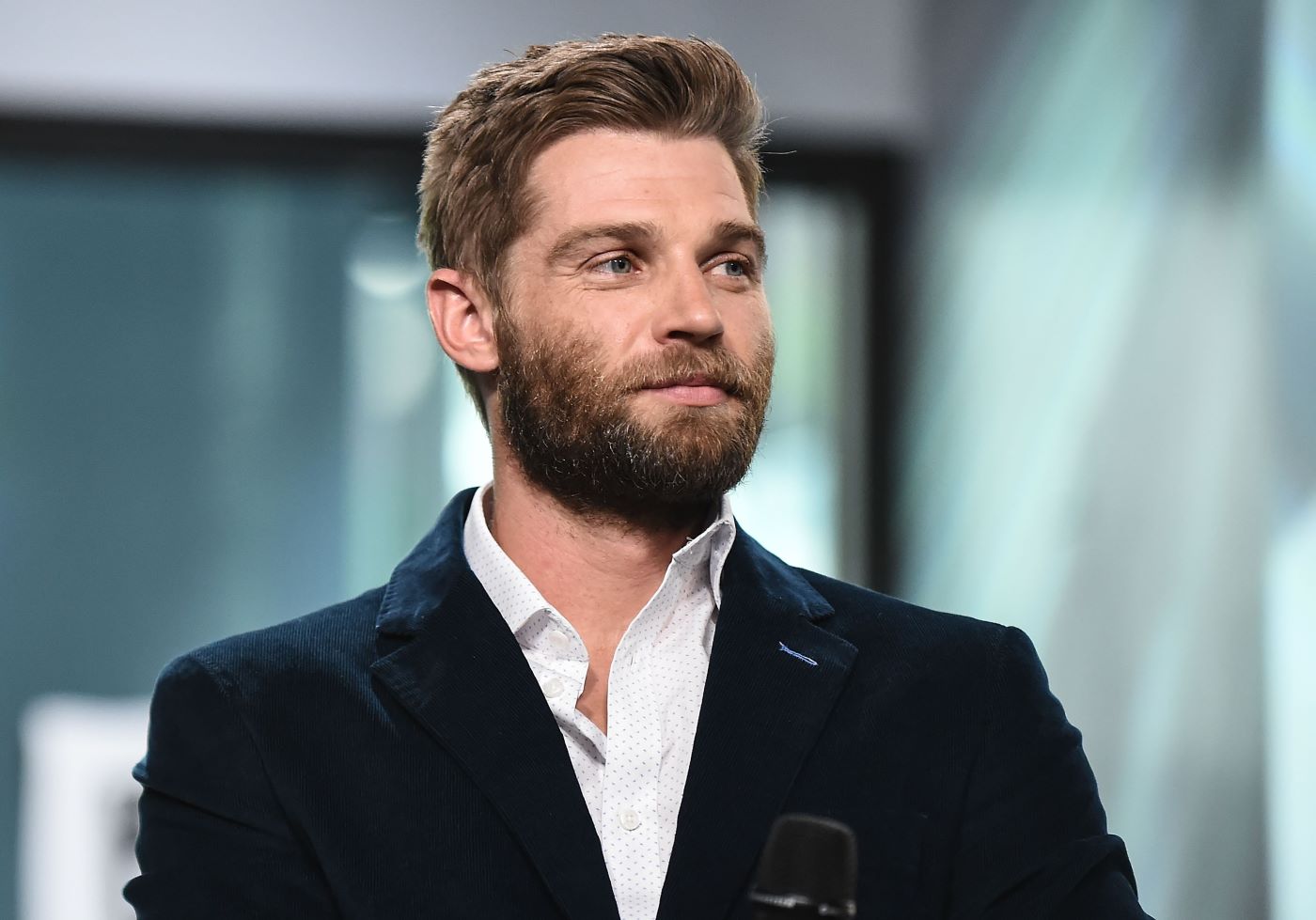 Sex/Life made its debut in mid-June of 2021 and introduced Netflix viewers to a new drama about a repressed wife and mother, played by Sarah Shahi, who cannot help but fantasize about her wild past with an old flame. 
Vogel plays the loving husband who wants to make it work even upon finding out about these urges. Better yet, he wants to bring more energy to the bedroom and explore the wild side his wife craves so much.
Taking on such an intense and steamy role like Vogel's in Sex/Life can leave an impression on the actor. According to his interview with Screenrant, it can even be easy to grow comfortable in that environment.
"It was kind of funny that, literally day two, we were into filming an intimate scene right off the bat. You're doing so much of it over the course of the show that, by the time we finished, everyone's throwing our clothes at us," the Sex/Life star admitted. "And we're like, 'No, no, we're good.' 'No, put these on. You have to put these on.' 'No, no, I'm good. I'm fine.'"
The Hollywood star added, "You see how those inhibitions come down over the course of filming something like this."
He has more than 40 credits under his belt
Although many of his fans are only just now learning about the actor, he has been around Hollywood since his first 2003 debut as Eric Rivers in Grind and Heath in Wuthering Heights. 
He is also known by many for playing Johnny Foote in The Help, Jason Hawkins in Cloverfield, Jack in She's Out of My League, and Andy in The Texas Chainsaw Massacre. 
If you plan on making a night of catching up on all the TV shows and movies you didn't realize Vogel was in, you better save room for the ones in the making. Aside from what we're sure will be a season two of Sex/Life, Vogel recently finished a pilot as David Roman in the TV series Triangle and completed another role as Ross in the film Collection. 
Vogel's early life
Today, Vogel has become quite successful in his career. Before getting so much recognition, Vogel was a struggling model and actor like so many. Although his roles kept coming in, no major leads were coming his way.
According to FilmiBeat, Vogel would regularly travel to New York City for auditions and modeling slots, but two spots would make all the difference for him as a young actor. "Vogel began modeling for Levi's and was subsequently cast in the television series Grounded for Life, appearing in a recurring role between 2001 and 2004."
Just as his career began to blossom in 2007 and 2008, he and his wife Courtney welcomed home two daughters, Cassy Renee and Charlee B., and two pugs named Orlando and Olivia. From there, Vogel has worked tirelessly to make a name for himself in the industry. It's safe to say it's all starting to work out for the Sex/Life star!