'Sex/Life' Star Sarah Shahi Shares Her Ideas for Season 2: 'There's Just a Circus of Things to Explore'
Sex/Life is one of the most-watched shows of the year. The Netflix series stars Sarah Shahi as Billie Connelly, a married mother of two who used to be a wild child. Billie has a cush life with her investment banker husband Cooper, but she misses the thrill she felt with her ex-boyfriend Brad. Things only become more complicated when the dreamy music mogul shows up in real-time.
After finishing the first episodes, fans are looking forward to more. Though Netflix has not said whether there will be a Sex/Life Season 2, Shahi already has an idea for it.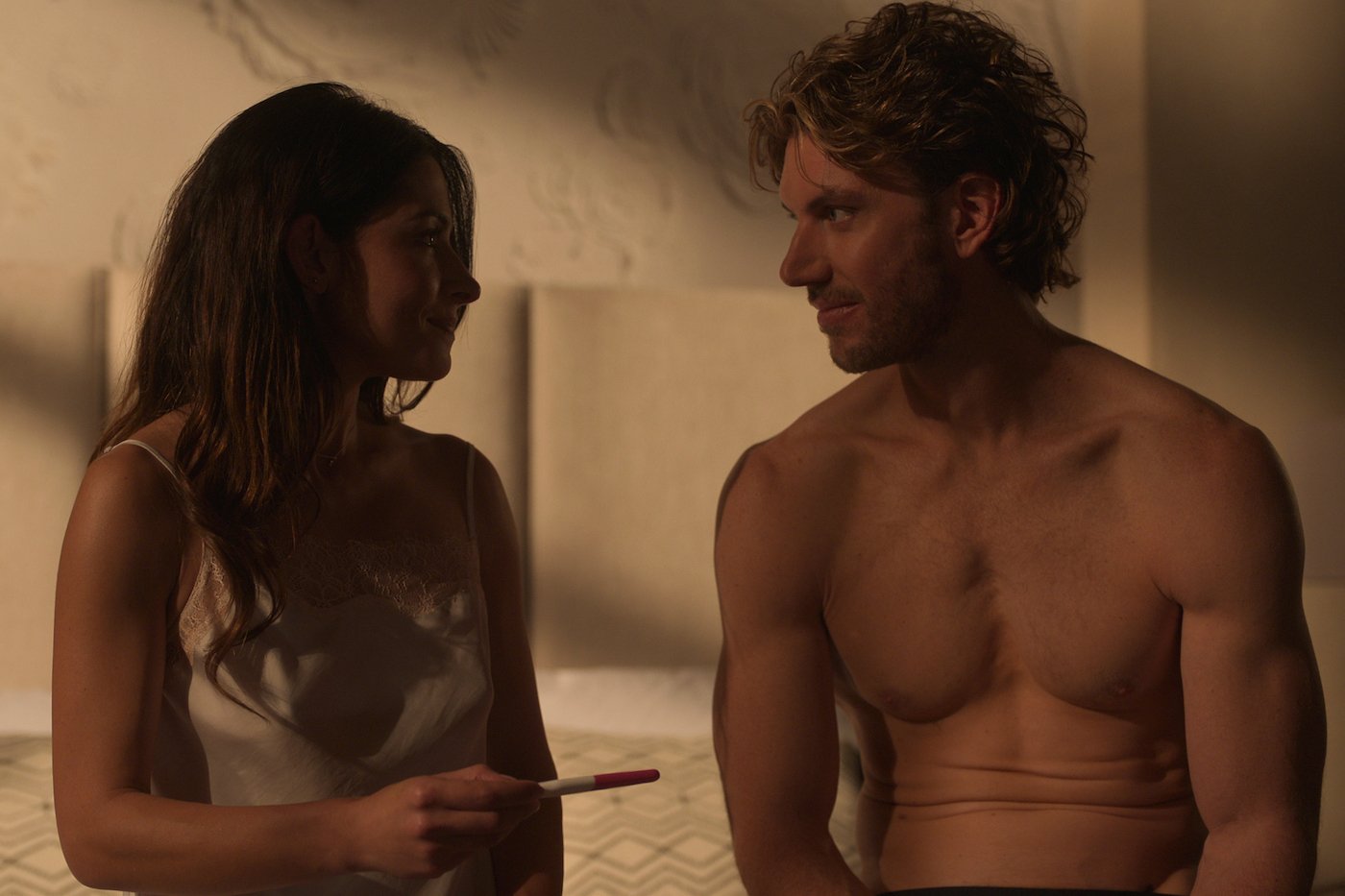 The ending of 'Sex/Life' was wild
By the end of Sex/Life Season 1, it looked like Billie was going to choose Cooper. The series jumped forward to show the couple in a much better place — but it's still "not enough" for Billie. The next thing we knew, she was running across town to Brad's loft, either unaware or simply not caring that Cooper could see her location on his phone.
What Sarah Shahi hopes for 'Sex/Life' Season 2
Many fans are ready to see Billie make a final decision between Brad and Cooper. But if there's a second season of Sex/Life, Shahi would like Billie to realize she doesn't need either man to have the kind of life she wants.
"We've all had those experiences, where we had one partner where the sex was better or we were more wild or they brought something out within us," she told Decider. "But I think the truth of who we are is: Are we able to allow ourselves to be those things without that person? … I hope as the series continues, that's what Billie starts to find. She can be this version of herself without any guy."
"You know, I feel like the whole point about Billie, it wasn't necessarily about this guy or that guy," she added to Entertainment Tonight, "because I think we're better than that and I think as women we need to get out of the age-old tale of, 'Our lives are defined through a man.' I want Billie to find the version of herself that she is the happiest and the most free, and I hope she can do that without the help of any man, no matter who she's with."
She continued, "I just hope that these stories continue to spiral even more down the rabbit hole that they already have. … There's just a circus of things to explore with her, so I just hope we get another chance to do it again."
Will 'Sex/Life' be renewed?
The website What's On Netflix claims Sex/Life has "quietly been renewed behind the scenes and is currently set to return for a second season at Netflix." If the report is true, it's likely the show will enter production in 2021 and air sometime the following year. But the streamer has not commented on the report.
Only time will tell what happens. But for now, you can check out the first season on Netflix.