Sex Workers Are Speaking Out Against Celebrities Like Cardi B and Bella Thorne Being on OnlyFans
Celebrities like Cardi B and Bella Thorne have been flocking to OnlyFans. However, sex workers--with whom the site is especially popular--are not happy about this recent development.
OnlyFans has been gaining a lot of popularity as of late, with numerous celebrities now joining the platform to further market themselves. However, not everyone is happy about this development.
Sex workers—with whom OnlyFans is especially popular—are expressing their frustration at people like Cardi B and Bella Thorne being a part of the platform. Read on below to find out why sex workers are speaking out.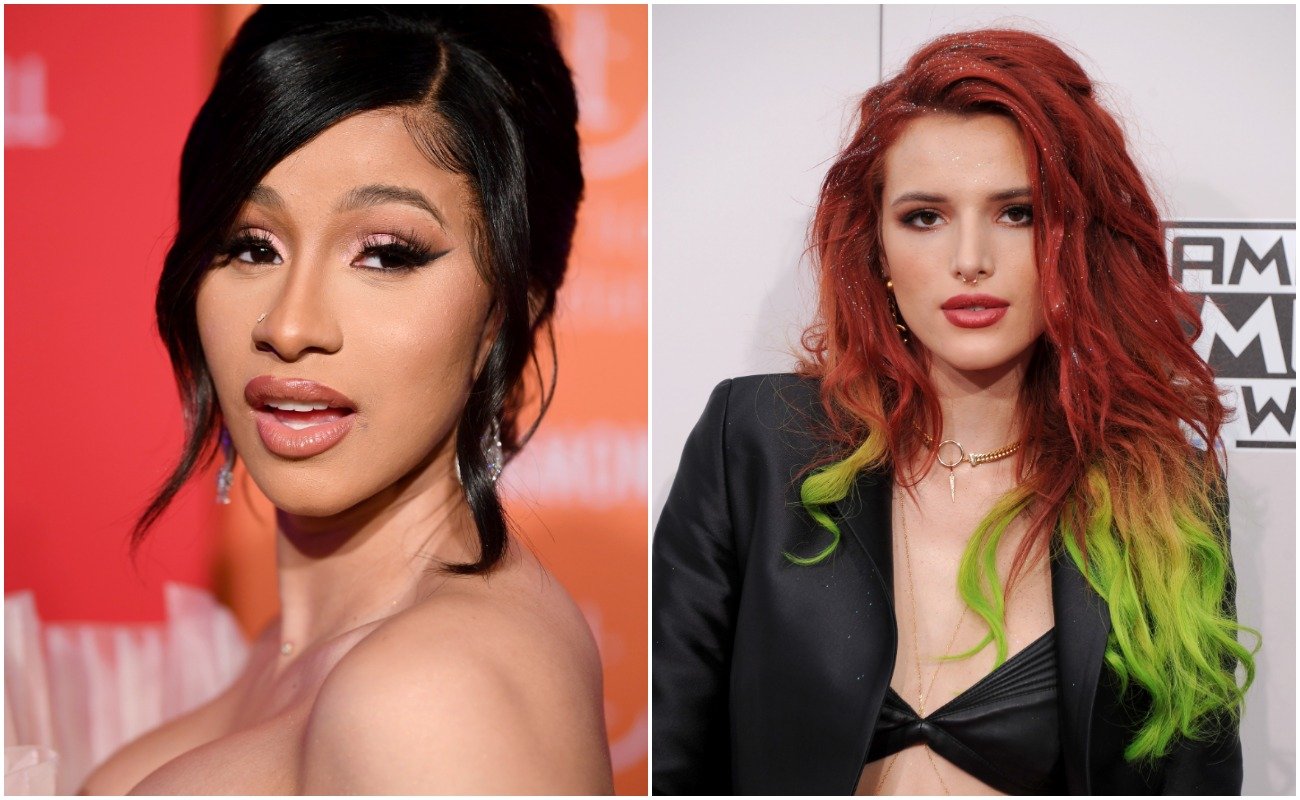 What have celebrities like Cardi B and Bella Thorne been doing on OnlyFans?
OnlyFans is a website that allows content creators to offer subscription services to fans. They can monetize their work and decide how much to charge their content. The site is popular with sex workers because it prohibits users from taking screen shots and recording their screen, allowing creators' work from being leaked to other places. Of course, there are also G-rated content on OnlyFans as well, such as fitness programs and art tutorials.
After OnlyFans increased in popularity during the coronavirus (COVID-19) pandemic, celebrities have been flocking to the site. For example, Cardi B has been using OnlyFans to release exclusive content to fans, including behind-the-scenes videos and commentaries on her personal life. Real Housewives of New York stars Dorinda Medley and Sonja Morgan both also created OnlyFans to give followers more access into their lives.
Meanwhile, Bella Thorne recently joined OnlyFans and is allegedly drawing fans to the platform by sharing NSFW photos, but she revealed on Twitter that she is "not doing nudity."
Why sex workers are speaking out against celebrities being on OnlyFans
While the presence of celebrities could make OnlyFans more mainstream and help grow the platform, sex workers think it will soon be hard for your average content creator to compete with them.
As reported by Grit Daily, a creator named Kat said, "If it wasn't for the sex workers in the beginning posting their content no one would know that people also use the platform for workout routines, to showcase their art, or their music. It's a platform for small time creators and I personally think it's unfair for people who have money in the millions to be joining a site that caters to middle class or lower class individuals."
Additionally, many sex workers who use OnlyFans to make money fear that the website might go down the same path as Tumblr and Patreon. Grit Daily pointed out that both Tumblr and Patreon used to allow NSFW content on their website, but their policies began to change when the websites got more popular and mainstream.
"I honestly wouldn't be surprised if OnlyFans ends up cracking down on sex work in the future and turning themselves into a more mainstream platform like they originally intended now that they've gotten culturally relevant due to sex workers," said adult film star Carter Cruise.
Bella Thorne was recently blamed for a new policy being implemented on OnlyFans
It seems fans don't want to wait long to see some changes being implemented on OnlyFans. The website recently announced it would put a cap on pay-per-view messages at $50 and tips at $100. OnlyFans is also only allowing creators in certain countries to withdraw the money they make 30 days after users have paid for it.
Many people believe Bella Thorne was the one who caused these changes. She was accused of scamming fans after charging $200 for a pay-per-view photo that was allegedly nude, but the photo in question ended up showing Thorne covering her chest, according to Mashable.
OnlyFans has since denied that Thorne was the reason behind their new policies. A representative for the site told Mashable, "Transaction limits are set to help prevent overspending and to allow our users to continue to use the site safely. We value all feedback received since this change was implemented and we will continue to review these limits."