'Shahs of Sunset': Adam Neely Shocks Reza Farahan, Doesn't Want Kids
Season 8 of Shahs of Sunset is already delivering. Reza Farahan had previously teased fans, telling them that Season 8 would be the 'juiciest yet,' calling it 'insanity.' Now, it seems as if the promises are coming to fruition. In a recent episode, Farahan discovered that there are rumors flying around about his husband, Adam Neely. 
According to these rumors, Neely may be cheating on Reza Farahan when he's gone. Additionally, Farahan faced a revelation from Neely — it seems as if his husband no longer wants to have children.
Adam Neely faces strip Jenga rumors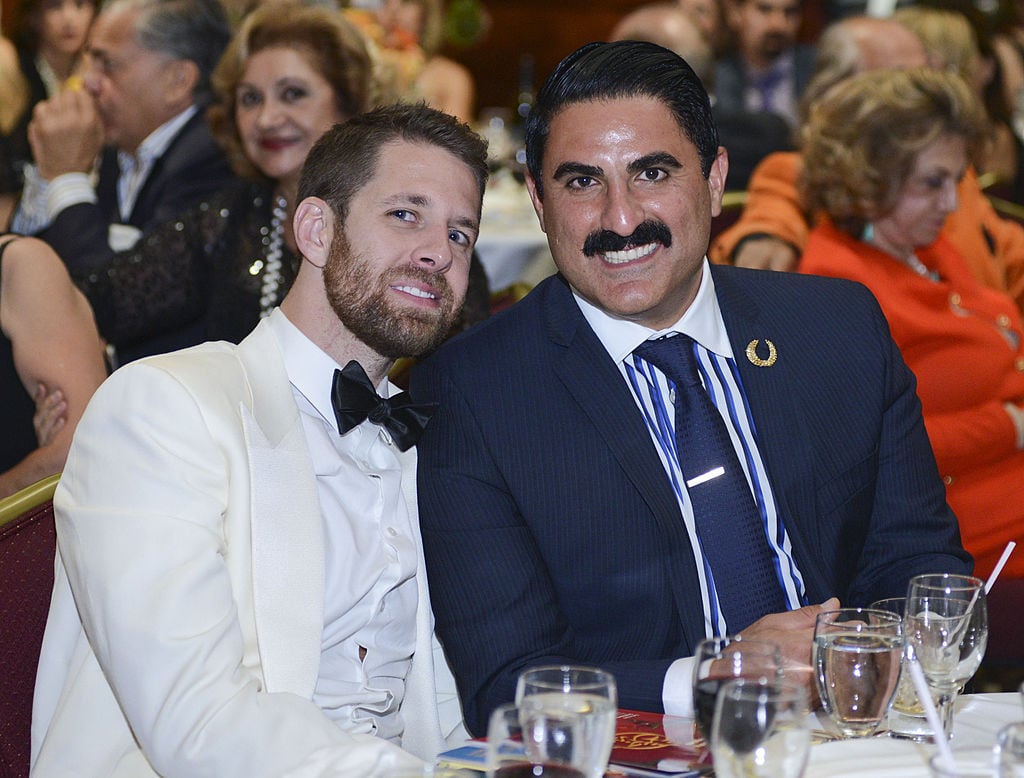 During Reza Farahan and Adam Neely's housewarming party, Farahan heard some alarming rumors about his Shahs of Sunset husband. Destiney Rose heard from her friend Ali Ashouri that Adam Neely was having fun behind Farahan's back while he was out of town. 
Ashouri claimed that Neely was sending him nude photos while Farahan was gone. He told Rose, "I was getting all these text messages from Adam, to the point of like sexual harassment."
Rose also heard that Adam Neely had men over and played strip Jenga with them at the house. Rose felt compelled to let Reza Farahan know about what she heard, and she and Mike Shouhed decided to pull him aside to fill him in.
Understandably, Farahan seemed shocked. He also looked relatively calm and collected, however. He thanked Rose and Shouhed for their honesty and for coming to him with the information, and informed them that he'd get down to the bottom of it.
'Shahs of Sunset' friends duke it out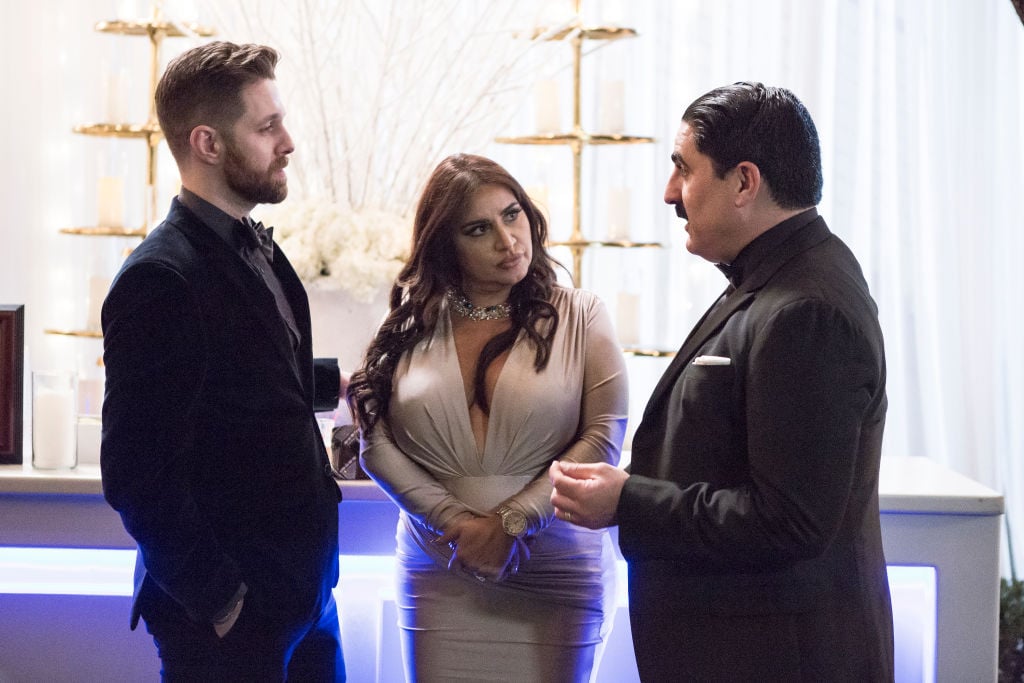 It wasn't long before things became more complicated. Shahs of Sunset star Reza Farahan dialed up MJ Javid to call her out for allegedly spreading rumors about his marriage to Adam Neely. 
According to Farahan, Javid had told Ali Ashouri that his marriage to Neely was on the rocks right now. Farahan told Javid, "Hey, Mers, did you tell Ali Ashouri to come confront me about sexually harassing people? That Adam has been sexually harassing him? He told me that you told him that me and my husband don't have a good relationship. You're sharing with a weasel that I don't know and that I don't trust things about my relationship?"
He later told the camera, "None of this makes sense to me right now. Is my husband cheating on me and I'm the only idiot in the room who doesn't know what's going on, and all my friends are laughing behind my back?"
Reza Farahan shocked by Neely's confession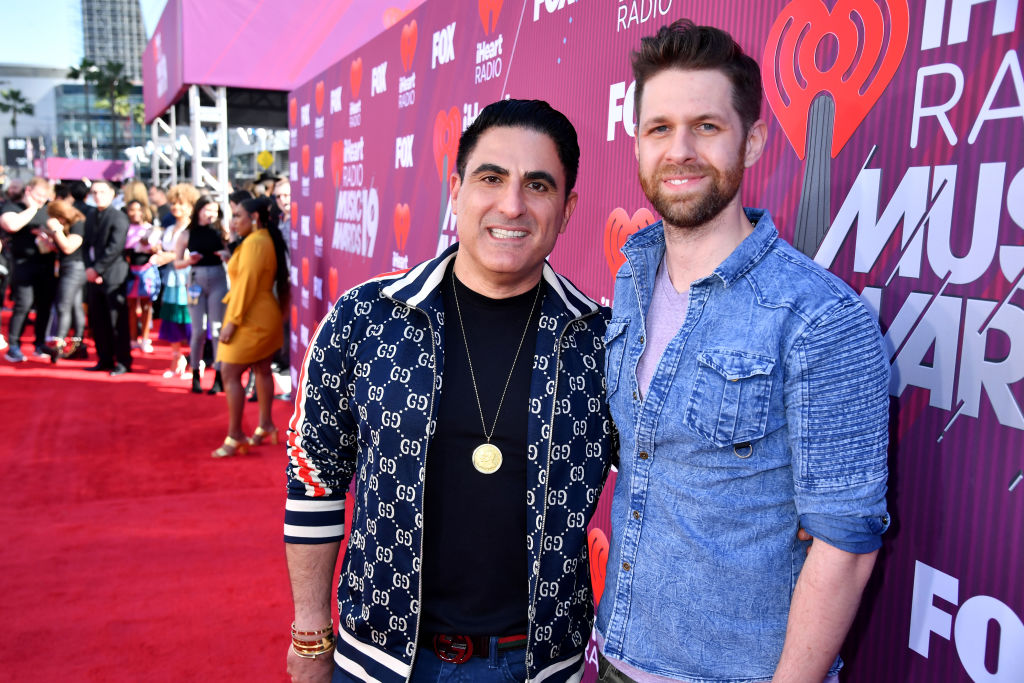 One reason fans and castmates alike may think there could be something shady going on with Adam Neely was his recent change of heart about having children. Neely shocked Reza Farahan when he admitted that he wasn't so sure about having kids anymore. 
During a recent episode of Shahs of Sunset, Reza Farahan asked Neely if he still wanted to have kids. Neely replied with a no. Farahan was taken aback, and said, "You're kidding, right? You're having second thoughts?"
Adam Neely clarified, "We were in a not great place a few months ago. My thing about having a baby is you'll get really stressed out super easily and then I'm on the other end of that attitude. 'Oh, the baby snagged the blanket. Oh, the baby puked on my Gucci sweater or on my shoes,' whatever. Babies do that kind of stuff. Then what am I gonna do?"
Neely continued, "It's gonna cause friction between you and me, it's gonna cause you to resent the kids or resent myself. I just honestly don't want kids right now. My career is a part of it. Your attitude's a part of it. Things that you've said in the past is part of it."
Farahan replied, "I'm thoroughly confused and very thirsty. I'm gonna go drink some water and move back to Iran."