'Shahs of Sunset' Mike Shouhed Gets Flirty With Kourtney Kardashian, But His Living Conditions Could Be a Dealbreaker
'Shahs of Sunset' star Mike Shouhed tried his best to get flirty with Kourtney Kardashian, but his secret living conditions might be a dealbreaker for the 'KUWK' star.
Shahs of Sunset star Mike Shouhed is facing some serious financial woes. The reality star is reportedly broke and living so far out of his means that he has rented out his estate in Hollywood Hills to help make ends meet. Luckily for Shouhed, his girlfriend is paying the bills until he can get his financials in order – though flirting with Kourtney Kardashian on Instagram could throw a wrench in that plan.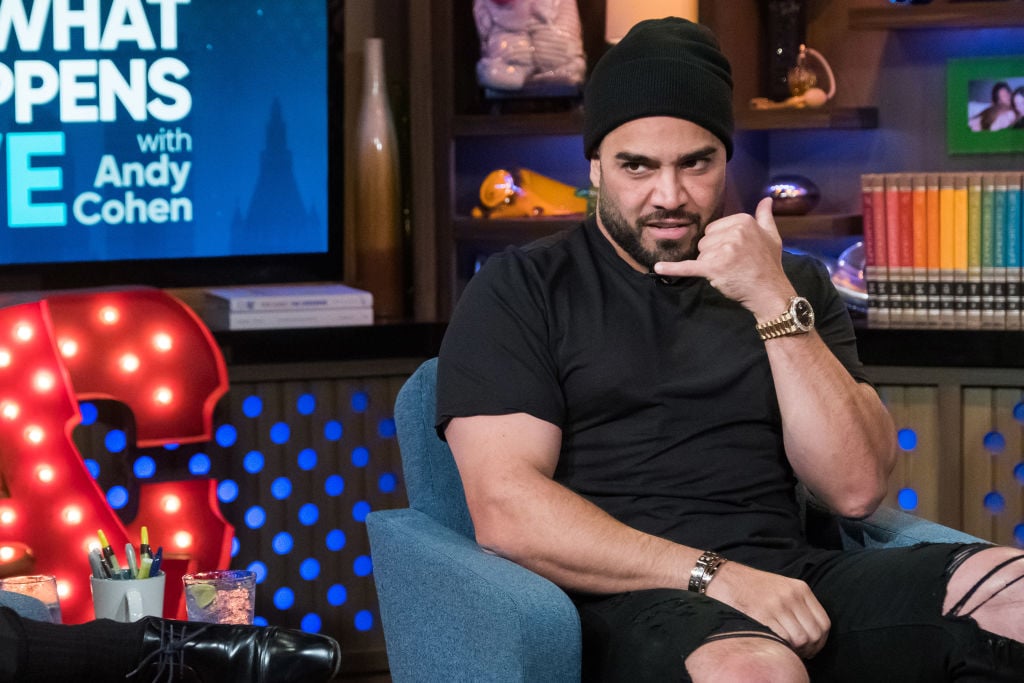 Shouhed rents out his bachelor pad
A source recently revealed that Shouhed originally wanted to rent out his home on a weekly or monthly basis. But after getting zero bites on the market, he has now listed it as a yearly rental.
"He had his house on Airbnb, but didn't have any bites so he's now offering it as a yearly rental, at 10k per month," a source dished.
According to All About The Tea, the Shahs of Sunset star is completely broke and living with his girlfriend, Paulina Ben-Cohen because he couldn't pay his monthly mortgage anymore. Shouhed is now mooching off Ben-Cohen, who gets the majority of her money from her estranged husband.
The insider added that Mike Shouhed found himself in financial peril after several of his business ventures — if you call them that — failed. This includes a pyramid scheme that had Shouhed selling a mystery cream named Nurium.
The Shahs of Sunset star also tried his hand at selling t-shirts and shoes, which surprisingly did not work out. After failing to launch a moving company, Shouhed had enough and moved in with his girlfriend.
For her part, Ben-Cohen is still ironing out the final details of her divorce from Tal Bahari and has been giving Shouhed money to keep him going. Bahari is a successful businessman from Iran who is worth millions of dollars. He originally filed for divorce in the summer of 2018 and is still in the process of finalizing things.
Inside Mike Shouhed's legal woes
To complicate things even more, Shouhed is also facing legal troubles stemming from his clothing business.
The Shahs of Sunset star found himself in hot water after selling illegal merch online. The items in question were a bunch of t-shirts that bore Reza Farahan's name and image. Farahan issued him a cease and desist to take down the t-shirts, which were being sold without his knowledge.
Shouhed had no idea Farahan would take legal action and blasted his co-star on social media after getting the letter in the mail.
"Gawdamn!  GUESS HE'S 'NOT MY HOMEBOY'! LOL What's the fxckin World come too- this what happens when dudes got his panties in a bunch!" Shouhed wrote.
The reality star added that Farhan should have reached out to him first before seeking legal action. Although Farahan may be correct in asking him to stop selling the shirts, we have to admit that Shouhed has a point.
Farhan, of course, has feuded with other cast members in the past, including his recent blowout fight with Mercedes Javid and her husband, Tommy Feight.
It is unclear what will happen between Farahan and Shouhed, but things definitely don't look good at the moment.
Shouhed flirts with Kourtney Kardashian
As if he could not make anything worse, Shouhed was caught flirting with Kourtney Kardashian on Instagram earlier this month. Shouhed commented on a steamy photo Kardashian posted on Oct. 11. The pic featured the reality star rocking a black dress with red lipstick.
Although Mike Shouhed didn't say much about the post, the fire emoji he left behind said it all. It's unclear how his girlfriend felt about the comment, but it's probably safe to say that it did not go over well.
Shouhed's comment follows his divorce from Jessica Parido two years ago. The couple tied the knot in 2015 and parted ways some eight months later. At the time, Parido claimed that Shouhed had cheated on her with another woman. Luckily, she moved on from that relationship and recently welcomed a child with her new boyfriend.
Shouhed has not said anything about his comment to Kardashian, who has been enjoying life as a single woman. We do not know if Kardashian noted Shouhed's comment, but it would make for an interesting storyline next season.
That and seeing how Mike Shouhed runs his newly established Airbnb.
The new season of Shahs of Sunset premieres in April of 2020.