'Shahs of Sunset': MJ Javid Dishes on Reza Farahan Feud – 'It's Like a Living Nightmare'
Shahs of Sunset stars Mercedes MJ Javid and Reza Farahan are not on good terms. In fact, they haven't been since 2019, when Reza Farahan acquired a restraining order against MJ Javid's husband, Tommy Feight. Now, with their personal drama unfolding on Season 8 of Shahs of Sunset, both have tried to clarify where they stand now, and what the feud has been like for them. And according to MJ Javid, the two are still not friends, and the feud with Farahan is 'like a living nightmare.'
Reza Farahan faces marital rumors, blames MJ Javid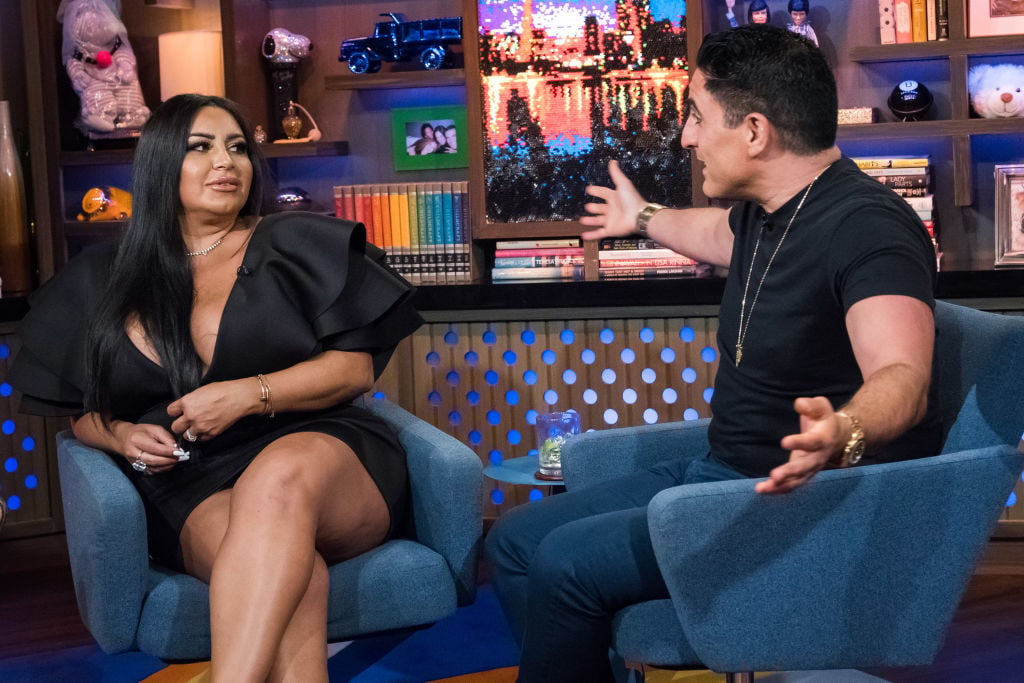 Reza Farahan received a nasty shock during a recent episode of Shahs of Sunset. The reality television star was throwing a housewarming party with his partner Adam Neely when Destiney Rose approached him with rumors. 
Rose had heard from another friend, Ali Ashouri, that Adam Neely had been acting inappropriately when Reza Farahan was out of town. Ashouri claimed that Reza Farahan's husband had sent her naked pictures. He told her, "I was getting all these text messages from Adam, to the point of like sexual harassment."
Destiney Rose also heard the Shahs of Sunset star was playing strip jenga with other men while Reza Farahan was out of town. When Rose told Farahan about the rumors, he thanked her for being honest and coming forward with the information. 
Later, he called MJ Javid after hearing that she'd been discussing his martial situation with Ali Ashouri. Javid was in the post-natal ICU at the time. Farahan asked her, "Hey, Mers, did you tell Ali Ashouri to come confront me about sexually harassing people? That Adam has been sexually harassing him? He told me that you told him that me and my husband don't have a good relationship. You're sharing with a weasel that I don't know and that I don't trust things about my relationship?"
Reza Farahan gets a restraining order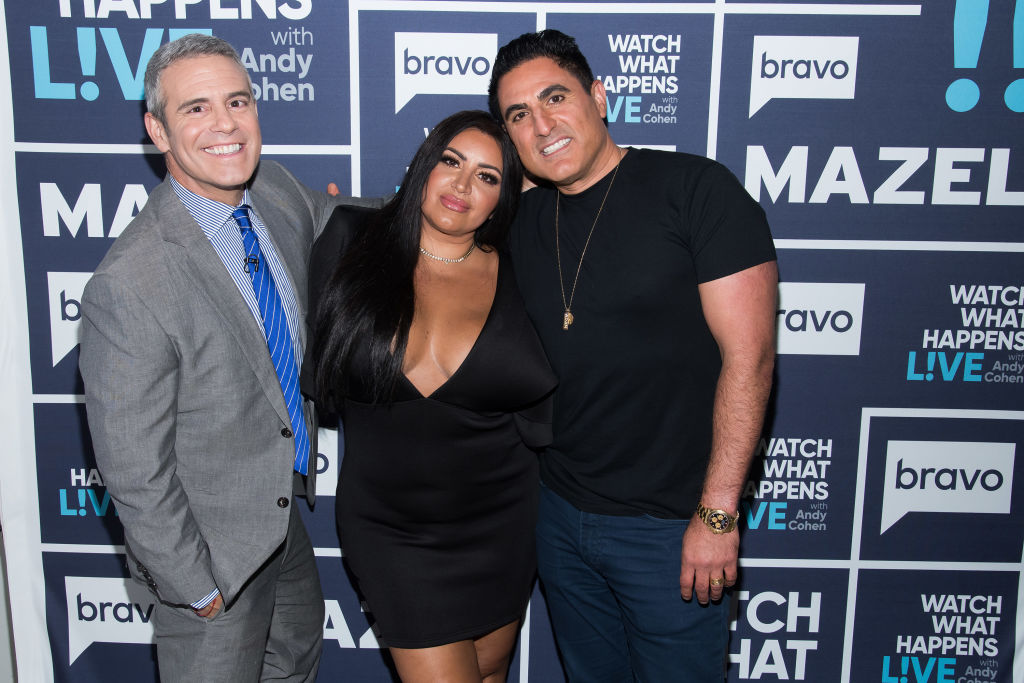 While the details of the altercation haven't aired on Season 8 of Shahs of Sunset yet, many fans of the show already know that Reza Farahan and MJ Javid's friendship continues to deteriorate. 
In fact, things got so egregious that Tommy Feight, MJ Javid's husband, wound up with a restraining order against him. The order comes after Feight invaded Farahan's property and wound up breaking one of the planters in his backyard. 
In court documents obtained by The Blast, Farahan said of Tommy Feight, "At 2:18 p.m. on 5/19 he called and threatened my life by phone and at 2:34 p.m. he vandalized our home."
MJ Javid says 'Shahs of Sunset' feud has been a nightmare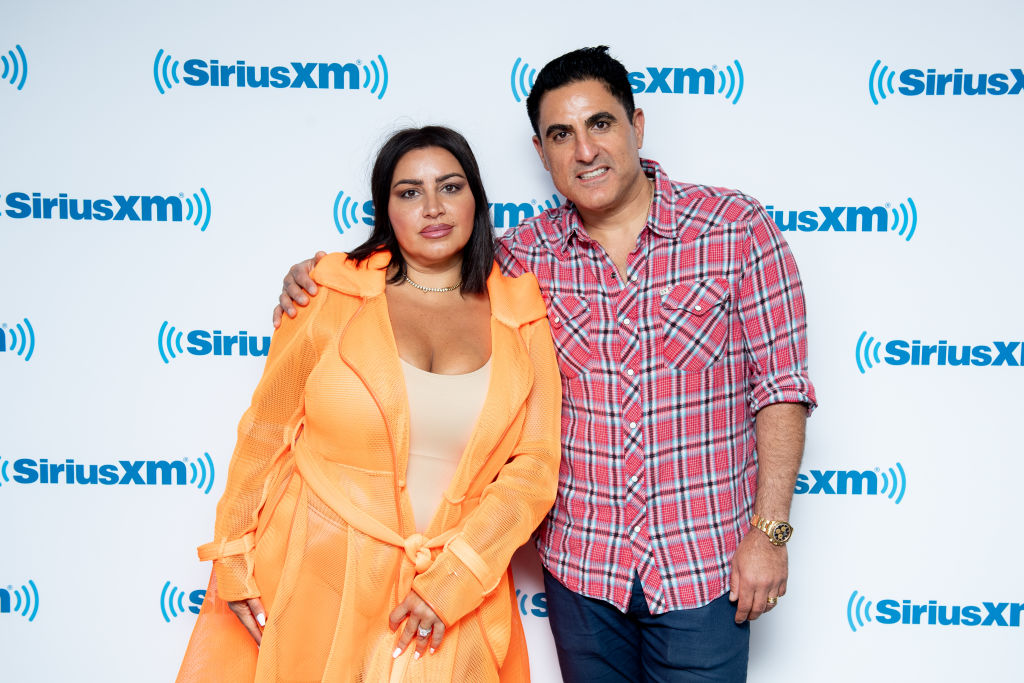 Meanwhile, it seems as if the Shahs of Sunset feud is still going strong. Reza Farahan and MJ Javid are still at odds, but both have recently begun opening up about their current status as well as what went down on Season 8. 
MJ Javid told E! News, "I think what you're gonna see from my perspective is someone who's deeply disappointed, deeply stunned and shocked by the turn of events. I think it's like a living nightmare."
As for Farahan's claims that Javid was spreading rumors, she said, "Yeah, that's unacceptable. You know, I was in the best place ever in our entire friendship with Reza. So it's unacceptable to be dragged [in], and I was on bed rest. I was intubated. I was in hospital. And I was just trying to survive. And so yeah, it was just really shocking that their stuff, Adam and Ali, has anything to do with me."
When it comes to the future, MJ Javid said, "I don't know. I always have hope. And my father taught me never to like hold on to negative emotions or anger, resentment and my father was extremely forgiving by nature. So I definitely don't want to be someone that's walking around carrying a grudge. And I think that it depends a lot on really, not just me, but Reza and Tommy, if there could be any change."