Shailene Woodley Got 2 Hernias and a Black Eye While Filming 'Divergent'
Shailene Woodley has a pretty long resume. The environmentalist has been acting since she was a child and thus her CV is extensive. The California native can be spotted in wildly popular TV shows like The O.C. and Big Little Lies as well as indie's like The Fallout. Of course, Woodley has been in blockbuster films like The Fault in Our Stars. She even headed up a film franchise when she was cast as the lead in the Divergent movies.
In Divergent, Woodley portrayed the lead character of Beatrice "Tris" Prior. The films follow Tris as she attempts to navigate a dystopian society and those who wish to destroy her. The film required a lot from its cast, physically and emotionally. In fact, Woodley had to go through a month of physical training before she even began filming the movie.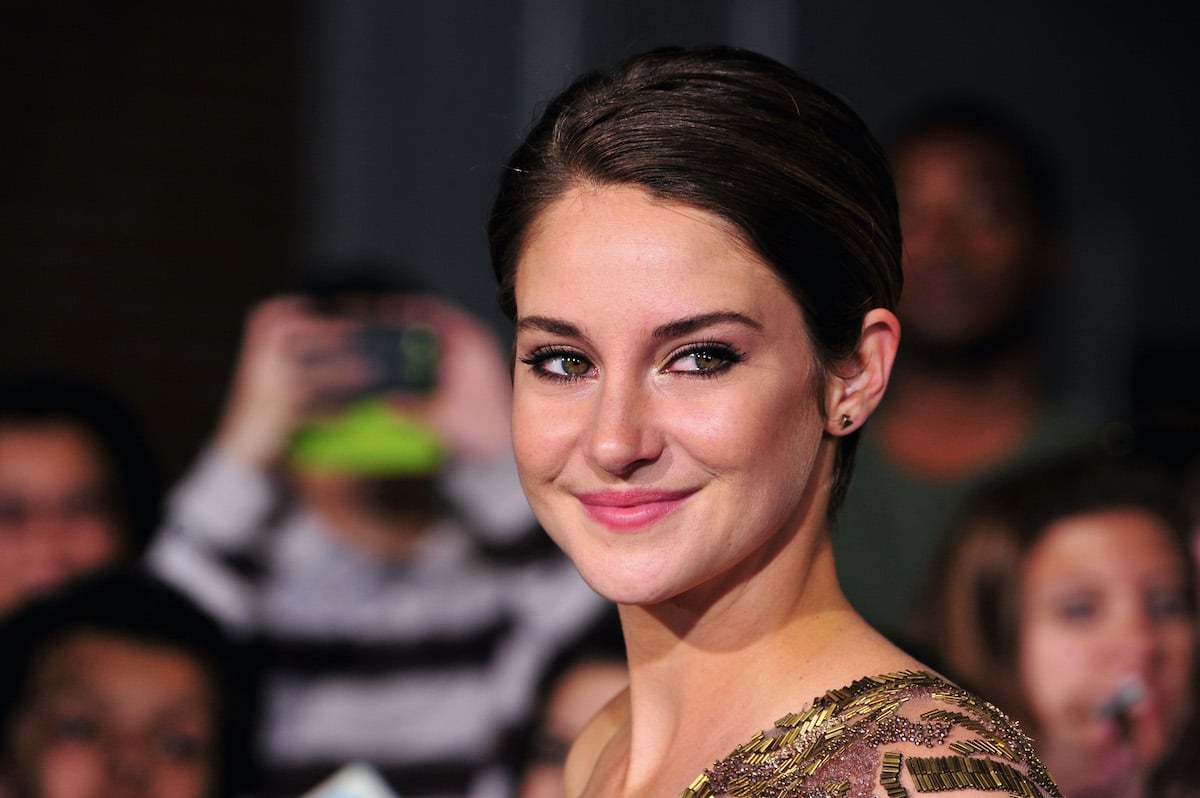 Shailene Woodley wanted to do as many stunts as possible for 'Divergent'
But Woodley seemed to enjoy the physical components of Divergent. In fact, she refused to have a stunt double for as many scenes as possible. In an interview with Vanity Fair, the actor recalled some of the coolest stunts that she did while filming.
RELATED: Shailene Woodley Explained Her Chemistry With Theo James
"I tried to do as many stunts as they would let me," Woodley. shared "I got to zip-line, which is pretty fun. I didn't get to do the whole distance, but I got to do part of it. I got to be, like, 40 feet up over Chicago streets. We got to climb a Ferris wheel, [which] was not as cool as it seems. There was a ladder at about 45 degrees, and we were essentially just climbing the ladder. But it was a full moon, a super moon, so it was cool."
'The Fallout' star sustained quite a few injuries while shooting the movie
Of course, filming stunts wasn't all fun and games for Woodley. She sustained quite a few injuries whilst shooting Divergent. She ended up with a scar on her chest and her hip but considered all her injuries par for the course. She even forgot that she got a black eye while filming until her co-star, Theo James, reminded her. But the injuries didn't stop there. "I fell off a train and got two hernias,' Woodley explained.
RELATED: Shailene Woodley Explained Her Chemistry With Theo James
Woodley admitted that the hernias were likely her fault and stress-induced. However, Divergent wouldn't be the last time that she put her body through the wringer while committing to the given circumstances of a movie. When Woodley was filming parts of Adrift, she put herself through a grueling diet. This was to realistically portray her character who was experiencing starvation.
'Divergent' wasn't the only film that Woodley put body through the wringer for
"For the last two weeks, I had a can of salmon, some steamed broccoli, and two egg yolks every day—350 calories," Woodley revealed to The Sunday Times. "It was f****** miserable." Woodley also shared that she got so hungry that she started having a glass of wine every night just to ensure she could sleep. Clearly, the actor isn't afraid to commit to her roles. It'll be interesting to see if she goes to extremes again in future projects.
RELATED: Shailene Woodley Won't Wear a Bra During Sex Scenes for 1 Reason