Shailene Woodley and Aaron Rodgers Split But Fans Can't Stop Talking About Her Eating Clay
Aaron Rodgers and Shailene Woodley have reportedly split. Some fans are hilariously speculating that the NFL player got tired of the actor forcing him to eat clay.
Shailene Woodley and Aaron Rodgers were trending after news outlets reported that they'd officially called off their engagement. The pair had a whirlwind pandemic relationship before Rodgers surprised fans with the announcement that they were engaged back in February of 2021. Naturally, there's plenty of media buzz around the split. However, many fans are focusing on Woodley's dietary habits and her love for clay amidst the news of an alleged breakup.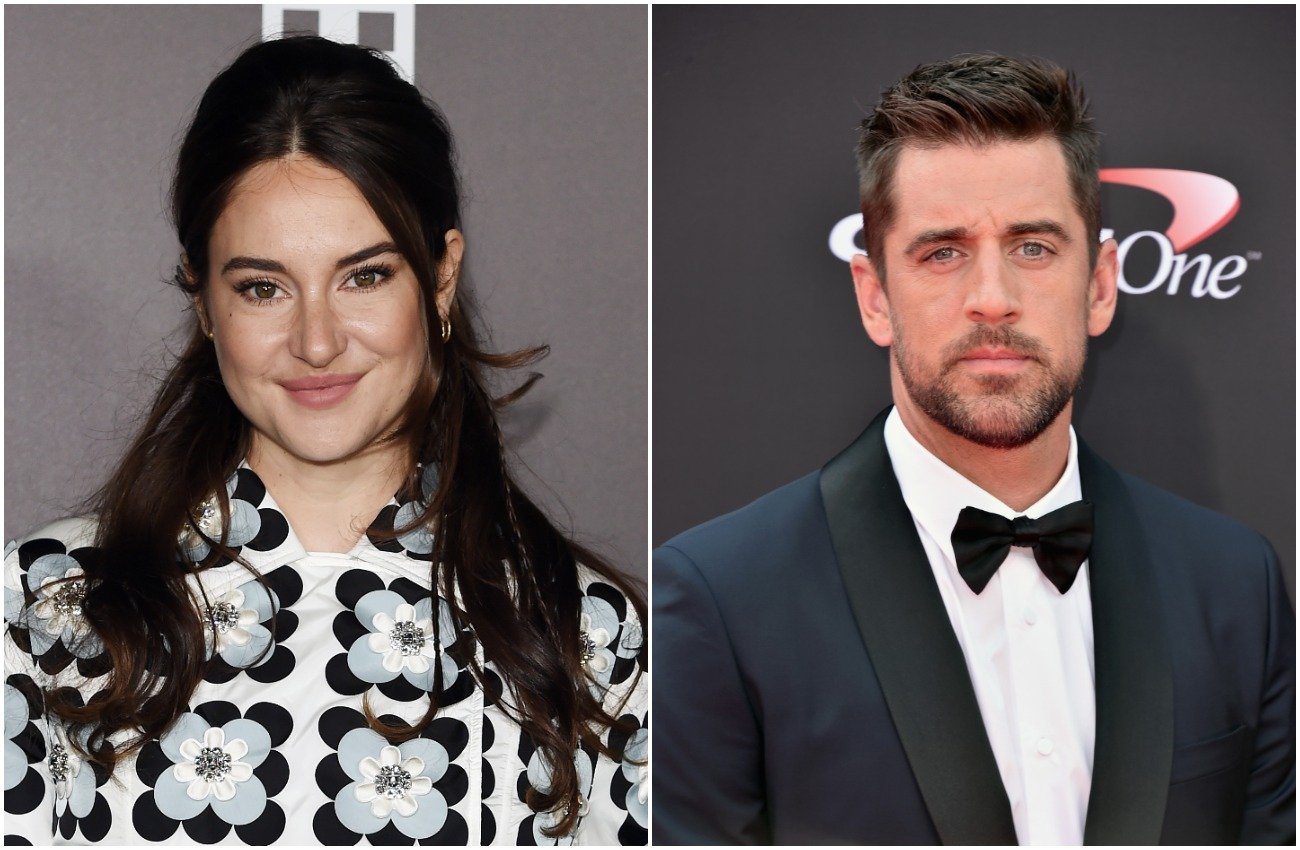 Shailene Woodley and Aaron Rodgers have reportedly split
News of Rodgers and Woodley's split was first reported by InTouch and many news outlets swarmed the rumor. It was PEOPLE, however, who got confirmation from an anonymous source that the couple called it quits. Neither the actor nor the NFL player has confirmed the news of the breakup. However, that hasn't stopped fans from speculating the reason for their split.
Fans on Twitter can't stop talking about the movie star eating clay
Some fans believed that the couple was simply too different to make things last. "'Your ideas are just too extreme and weird for me', Shailene Woodley says while eating a giant handful of clay," one Twitter user penned, dreaming up a potential scenario of why the Adrift star and the quarterback called off their engagement. "Aaron Rodgers must have gotten tired of Shailene Woodley making him eat all that clay," another person on Twitter speculated.
Meanwhile, other fans shared that they hoped The Fallout star was consoling herself with clay amidst the split. "I hope Shailene Woodley ate a little extra clay today as a treat," one Twitter user penned. Others, however, theorized that the actor would be too upset to eat after her breakup with Rodgers. "Shailene Woodley's friends knew something was up with her when she wouldn't even touch her clay at lunch," another person added on the popular app."
Others used the news of the split to shoot their shot with the celebrities, even proposing dates. "Hey @shailenewoodley we should grab dinner sometime I know a good arts & crafts store with some top-shelf clay," another person on Twitter said, tagging the actor in the post.
Why does Woodley eat clay?
But why are so many people referencing clay at all, especially amidst news of a breakup? Back in 2014, the Divergent alum gave an interview with Into The Gloss and she revealed that she eats clay. Woodley claimed that doing so had a ton of natural health benefits.
"Clay is one of the best things you can put in your body," Woodley explained. "One of my friends was making a clay toothpaste that you swallow instead of spit out. But I first heard about the benefits of eating clay from a taxi driver." Continuing on, the actor explained what clay allegedly does for the body.
"So, I've discovered that clay is great for you because your body doesn't absorb it, and it apparently provides a negative charge, so it bonds to negative isotopes," Woodley added. "And, this is crazy: it also helps clean heavy metals out of your body." Clearly, Woodley's fans are having a field day with this tidbit. But it's unlikely that clay is the real reason for her split with Rodgers.