Shailene Woodley Has to 'Forgive Herself' Thinking Back at her 'Awkward as Hell' First Kiss
Shailene Woodley has been in the biz for years, but she revealed that one of her frequent on-screen actions required a bit of practice.
We've seen American actress Shailene Woodley on red carpets and big screens for years. Her poise and ability to easily slip into new character roles can make it easy to forget she has had less pleasant moments. But like most major celebrities, she's seen moments of tremendous embarrassment and regret — brutal anecdotes that tend to come up in late-night talk show interviews or magazine features. 
Although Woodley's early start in acting would make you think she's a natural, she revealed that one of her frequent on-screen actions required a bit of practice. 
Shailene Woodley has starred in many on-screen romances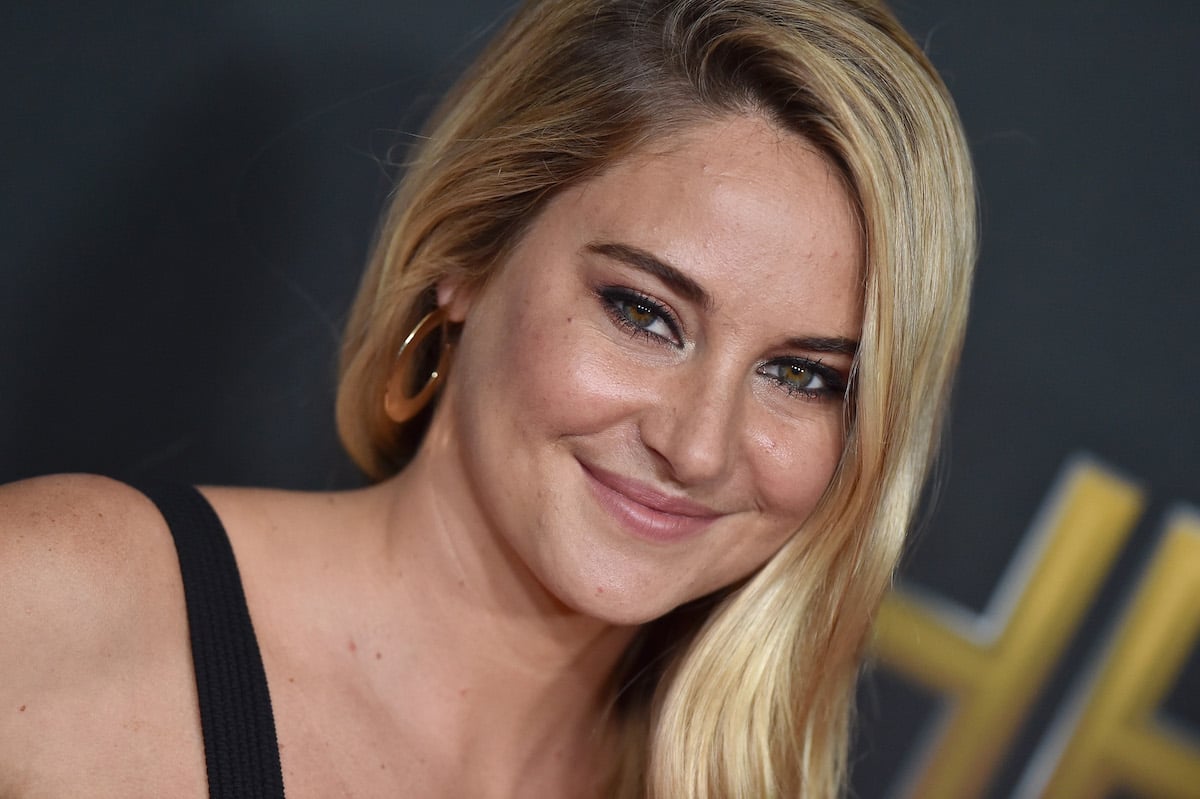 Woodley began acting at a young age, building her résumé with TV appearances in her early teens. In 2008, she landed her first leading role in The Secret Life of the American Teenager. Her excellent performance as Amy Juergens kick-started her career and made her a staple in the young-adult genre. 
Woodley starred in romantic adaptations of some of the decade's biggest YA novels — from The Fault in Our Stars to The Spectacular Now. She showed her range when she took on the role of Tris Prior in the action-packed Divergent franchise. Though she clearly excelled in the genre, Woodley admitted in 2014 that she wanted to stop making young adult movies. 
The decision hasn't seemed to hinder her career. Since the end of the Divergent series, Woodley has starred in TV hits targeted at adult audiences. Most recently, her role as Jane Chapman in the award-winning Big Little Lies adaptation has thus far earned the actress Golden Globe and Emmy nominations.
Widely admired for her talents, political activism, and commitment to environmental sustainability, Woodley has seemed to have had a relatively straight and uncontroversial path to success. But things weren't always easy. 
The star still cringes at her first kiss
In The Spectacular Now, Woodley plays an awkward high-schooler falling in love for the first time and experiencing many other firsts. The on-screen romance between the actress and co-star Miles Teller melted audiences' hearts. The two even earned recognition from the Sundance Film Festival for their performances. Unfortunately, Woodley shared that her real-life first kiss was far from award-winning. 
According to Yahoo! Entertainment, the star's first romantic moment was better-suited to a horror movie than a rom-com. "[It] was just awkward as hell," Woodley revealed. Thankfully, she didn't let the traumatic experience dissuade her from taking on the romantic movie roles that viewers still swoon over. "You have to nurture your inner child and forgive yourself when you think back on things like that because it's OK!" she said.
Her recent engagement to a sports star
Woodley has come a long way since her first kiss. She has starred in romantic movies earning millions of dollars. She's been candid about her sexuality. And recently, she got engaged.
In early February, news began swirling that Woodley was dating Green Bay Packers quarterback Aaron Rodgers. So when the sports star thanked his "fiancée" during his MVP acceptance speech, everyone lost their minds. The two kept their relationship private for months, but People officially confirmed their engagement. 
Although we have yet to hear many details about a wedding date or location, we can't wait to see what the future holds for the talented pair.