Shailene Woodley Called Working With Theo James 'a Luxury'
Working in close proximity with someone for years on end can be a blessing or a curse. But for Shailene Woodley and Theo James, it seems to be closer to the former. The pair portrayed on-screen lovers Beatrice "Tris" Prior and Tobias "Four" Eaton in the Divergent movies. Throughout the three films, the pair developed a real friendship grounded in trust and respect.
Though Woodley had made a name for herself in Hollywood prior to Divergent, she didn't seem to have an ego about it. This was something that James really appreciated, especially since he was a then-newcomer to the industry. In an interview with Games Radar, the Downton Abbey alum described Woodley as refreshing. He also explained that she was open to collaborating and brought a sense of honesty to the work.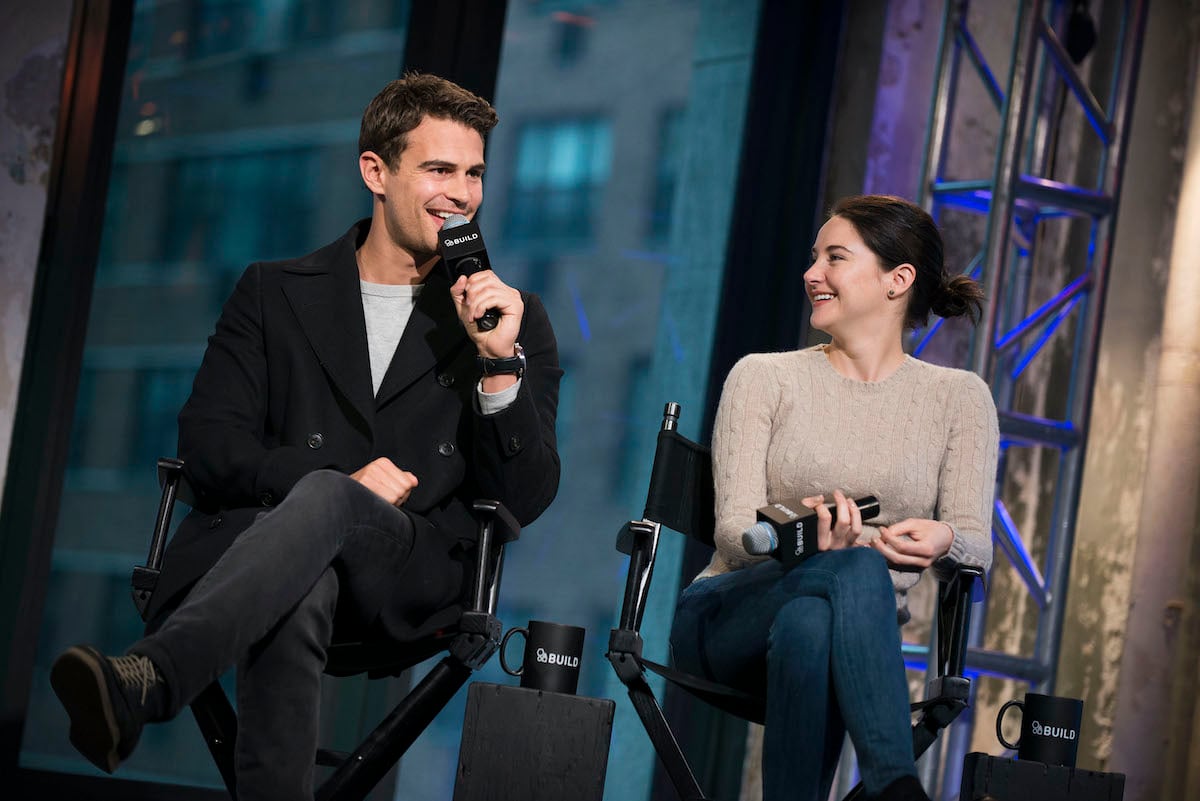 Theo James revealed that Shailene Woodley bought truth to her work in 'Divergent'
"When we were filming, what she is great at, and what we managed to do a lot is really ground the work," James explained about Woodley. "And, as pretentious as that sounds, bring it back to the fact [that] the reason you are there is that you are trying to tell a story of two people or several people. She is so great with that, very emotionally intuitive, and able to bring a truth to something, even in the craziest circumstances."
Woodley also had nothing but kind things to say about her Divergent co-star. While speaking with SugarScape, the Big Little Lies alum was asked about the best thing about working with James. Citing his intelligence and commitment to the craft of acting, Woodley took the opportunity to sing James' praises.
The 'Big Little Lies' alum reveals the best thing about working with James
"Theo didn't become an actor until he was in his late 20s," Woodley began. "And so, he had lived an entire life. He went to University; he majored in philosophy. He's an intellect, and so some of the best things about working with him is he's just —he's classy. He's a gentleman, and he just gets this industry for what it's worth. You know, he loves acting, but then the excess of it all doesn't bug him at all. And he doesn't let it get to him, which is really a luxury."
Woodley couldn't think of anything negative to say about James
Clearly, Woodley appreciated that James wasn't interested in the celebrity side of acting. But what were the downsides of working with the Sanditon star? When Woodley was pressed about the negatives, she wasn't able to come up with anything of substance.
"There aren't any bad things about working with him," Woodley said candidly. "I'm so lucky to have a partner in all of this who really just loves being an actor and loves the art of acting." Obviously, James and Woodley enjoyed their time working together on the Divergent movies, even if they did get shortchanged by the series in the end.