Shailene Woodley Calls 1 of Her 'Divergent' Co-stars 'Her Guardian Angel'
Though Shailene Woodley has starred in a number of popular movies and TV shows, her role in the Divergent movies is among her most well-known. In the movies, Woodley portrays Tris Prior, a teenager growing up in a dystopian society, struggling to hide that she doesn't fit into just one group or "faction." As society begins to break down around her, Tris realizes that she and her loved ones are in grave danger and does whatever she can to protect herself and others.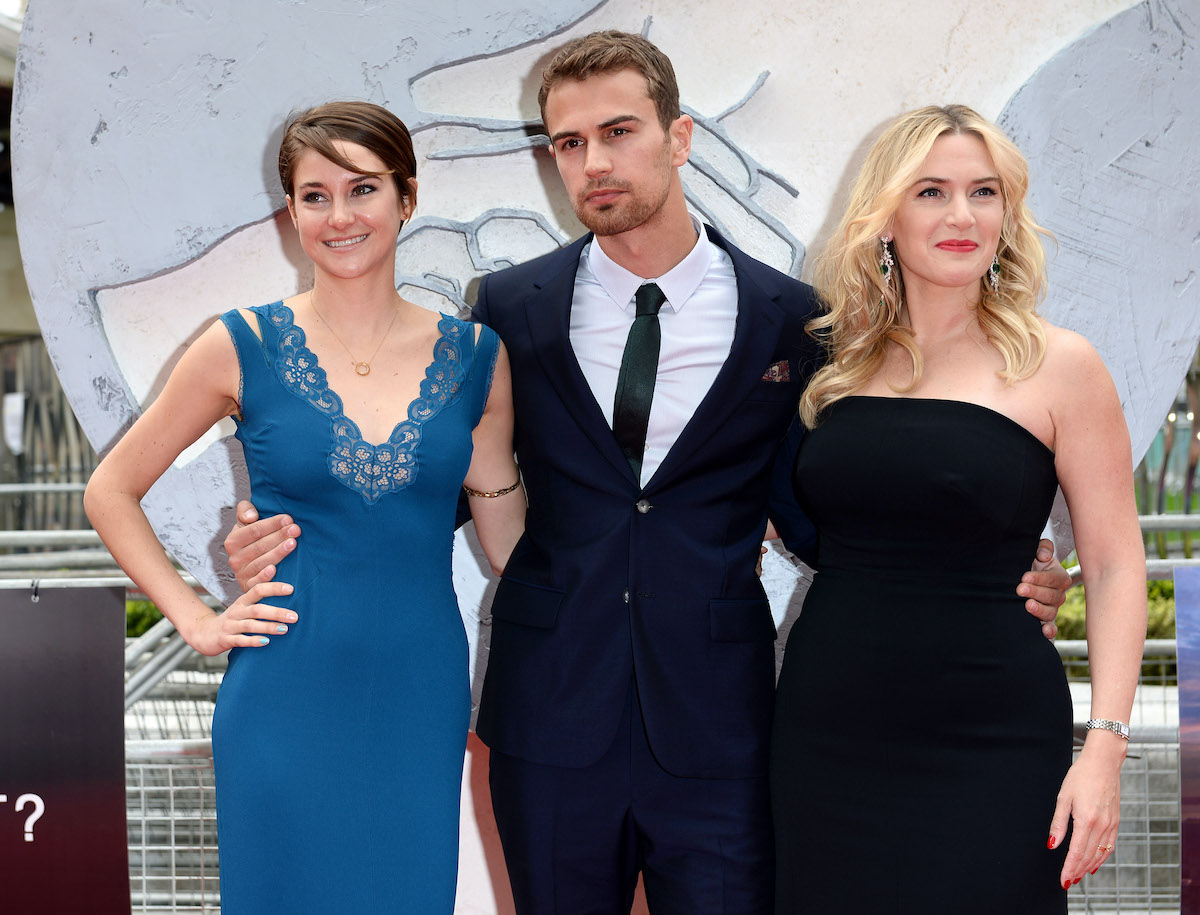 Though Woodley felt pretty connected to Tris off the bat, she did have some initial hesitations about accepting the role. As Divergent was slated to be a huge blockbuster film, Woodley didn't know if she wanted all the spotlight and scrutiny that came along with the job. Ultimately though, she ended up accepting the part after getting some much-needed advice from Jennifer Lawrence, who starred in The Hunger Games movies.
Shailene Woodley truly bonded with one of her 'Divergent' castmates
Filming Divergent, while challenging, was a good experience with Woodley. Fans obviously know that she connected with her fellow castmate and on-screen love interest, Theo James, right off the bat. But The Fallout actor also formed a close bond with another actor who was, ironically, portraying her enemy on screen. Woodley quickly connected with Kate Winslet, who portrayed Janine Matthews, in the films.
According to Woodley, Winslet has been able to help keep her grounded. After bonding on the set of Divergent, the pair have kept in good contact over the years. Even though the pair don't see each other often, thanks to their busy schedules, the Mare of Eastown actor always finds time to take calls from Woodley, particularly when the younger actor is going through trials and tribulations.
How Kate Winslet has mentored the 'Big Little Lies' star
"You know, Kate's been a huge influence on my life when it comes to staying 100% true to who I am," Woodley shared in an interview with The Guardian. "I'll call her and say, 'I'm falling off the ledge' or 'I'm feeling insecure about this' or 'I don't know what to do about that', and she talks me down." But what kind of advice does Woodley go to her Divergent castmate for? According to the Big Little Lies alum, pretty much anything is fair game.
"It could be anything: a heartbreak, extreme heartache," Woodley began. "Or the feeling that a story ran where someone twisted your words and you're reading something online and suddenly the whole world thinks you're a certain way that you're not. And the panic from that, the panic that can come from, 'Oh, my God, people think I'm this kind of person and I'm not that kind of person' – that's pretty extreme.'"
Woodley thinks of Winslet as her guardian angel
Continuing on, Woodley gushed about how essential Winslet has been in her life. She even referred to the Titanic alum as "my guardian angel." Woodley also credited Winslet for the actor she is today. "I don't know I'd still be an actor the way I am today; I wouldn't be able to cope emotionally with the extreme waves this industry can bring." Clearly, the Divergent alums have a close connection. We're sure fans are hoping that they collaborate on another project someday.