Shailene Woodley Coins Herself 'The Queen of Saying No'
Shailene Woodley has always marched to the beat of her own drum. Though she grew up in the industry, the movie star continues to do whatever she needs to do to maintain her privacy and her sanity. This means that Woodley often does things that people consider to be unorthodox. For years, Woodley even made headlines for living a nomadic lifestyle and choosing to live all over the world.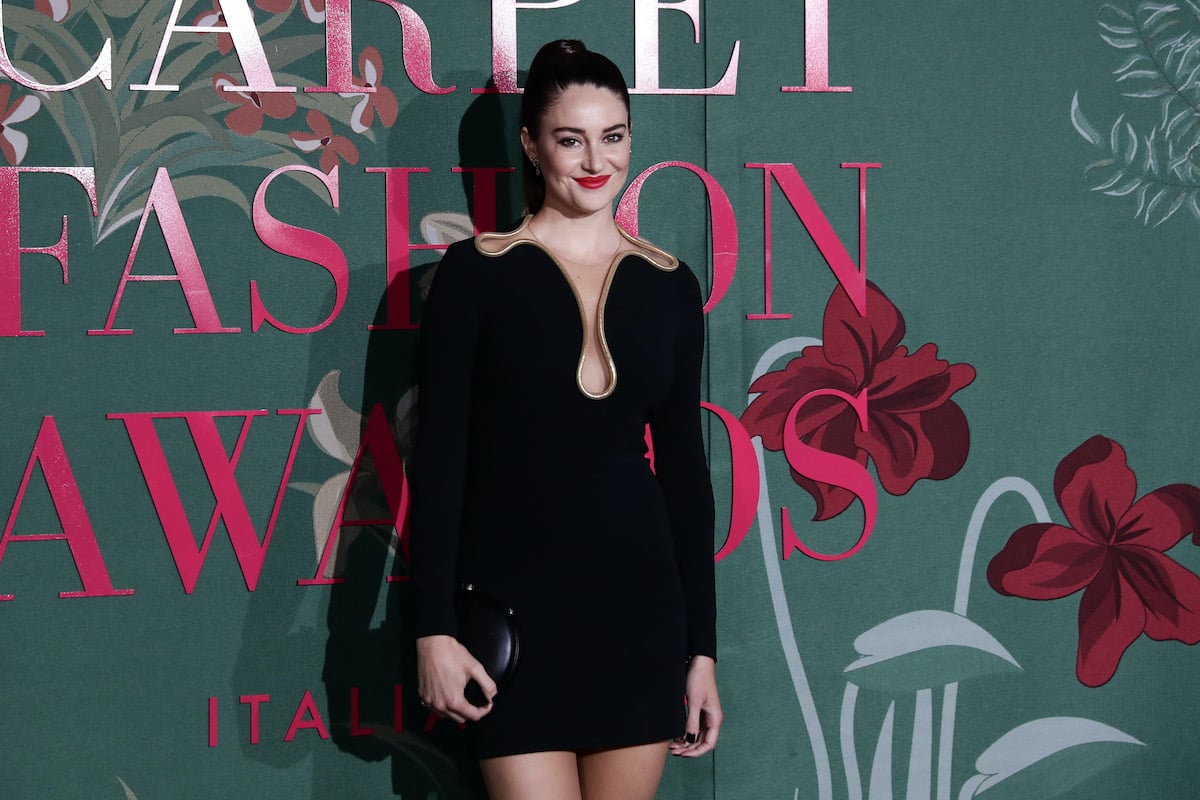 Woodley is also known for making professional decisions that leave others baffled. For example, she once told her representation not to send her any scripts for an entire year. The Divergent alum felt that she needed some time away from acting to truly reconnect with herself. In fact, she was seriously considering quitting acting altogether. Fortunately, her agents and fellow actor, Laura Dern, convinced her to give the Big Little Lies script a read and she felt compelled to take the job.
Shailene Woodley passed on huge films because she was sick
The Endings, Beginnings star has also shared that she's turned down a lot of big projects. Sometimes she passed because the roles didn't resonate with her, but other times she turned parts down because she was quite ill. "I haven't spoken much about this yet publicly, and I will one day, but I was very, very sick in my early 20s," Woodley shared with The New York Times. "While I was doing the Divergent movies and working hard, I also was struggling with a deeply personal, very scary physical situation. Because of that, I said no to a lot of opportunities because I needed to get better, and those jobs ended up going to peers of mine who I love."
RELATED: Shailene Woodley Stays Off Her Phone to Combat Anxiety
Saying no has actually become a way for Woodley to deal with her mental and physical health. In fact, she uses the power of no to combat anxiety on a regular basis. In an interview with Harper's Bazaar, the environmentalist shared that she frequently says no in her personal life in order to conserve her energy and keep herself as healthy as possible.
The movie star says no to combat anxiety
"Another way I cope with anxiety when I'm working, whether it's on film sets or at Fashion Week or part of an activist movement somewhere in the world, is that I'm really, really good at saying no," Woodley declared. "I think that we're taught not to say no. Our society doesn't accept no for an answer. But at the end of the night, a lot of people like to have dinner, a lot of people like to talk, a lot of people want your attention, and if I can't give it to them, then I don't give it to them. I say no thank you, and I go to bed at the time I need to go to bed."
RELATED: Shailene Woodley Has Seen 'Very Few' Movies; What Inspires Her Acting?
Woodley dubs herself the queen of saying no
While her decisions may be confusing for some, Woodley is clearly intent on setting boundaries in every aspect of her life. "I am the queen of saying no."