Shailene Woodley Was Drawn to 'Divergent' Because of 1 Relationship
Though there are plenty of relationships within the 'Divergent' movies, one really resonated with Shailene Woodley and was enough for her to consider the project.
There were no shortage of young adult films being made in the mid between 2008 – 2016. After the success of The Twilight Saga and The Hunger Games series, the Divergent series became the next big thing. Starring Shailene Woodley, the films followed Beatrice "Tris" Prior, who was constantly in danger because of her inability to fit perfectly within the faction system in a dystopian Chicago.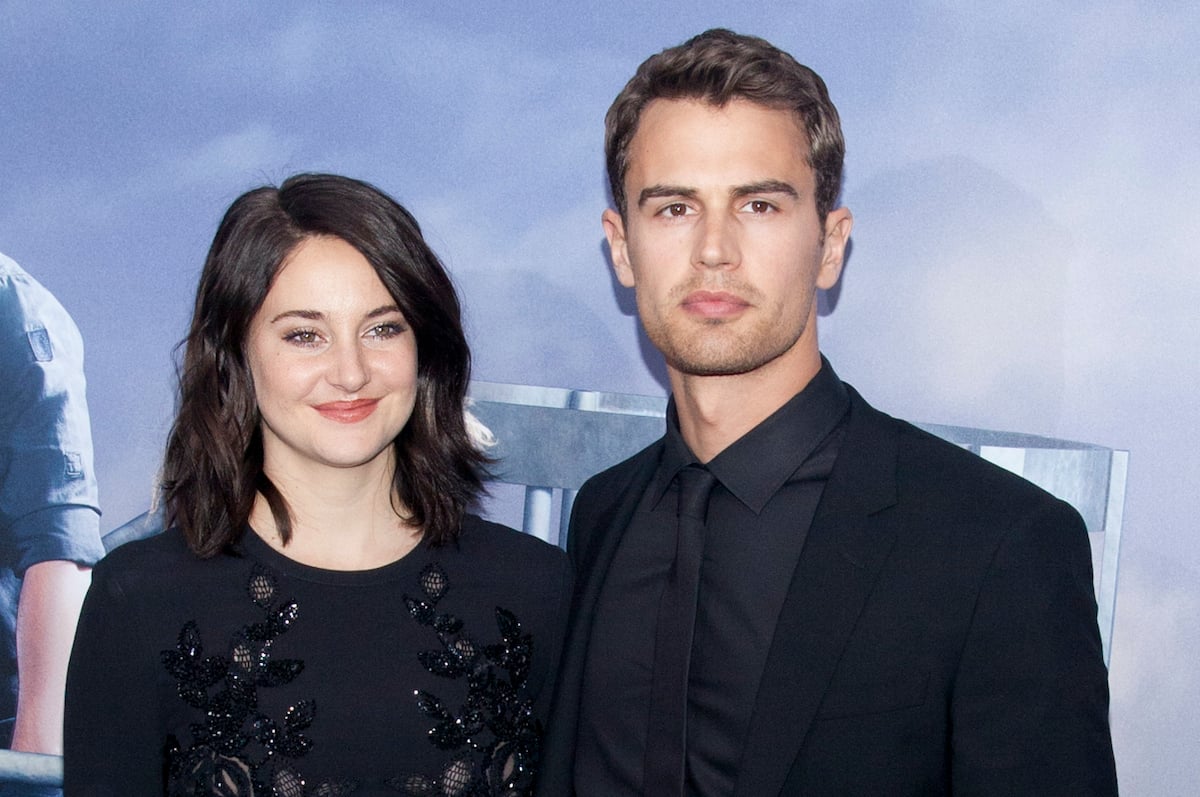 While Woodley was excited to portray such a complex character, she had a few reservations as well. As Divergent was a massive blockbuster film, she worried about how the intense fandom would impact her day-to-day life and her privacy. Though Woodley started acting at a young age, Divergent would be her most high-profile project to date and she had qualms about navigating such an intense level of fame.
Jennifer Lawrence helped convince Shailene Woodley to join the 'Divergent' cast
To fully understand what she was getting herself into, Woodley reached out to Jennifer Lawrence (who had the lead role of Katniss Everdeen in The Hunger Games) to get her advice about if she should join the Divergent cast. Lawrence encouraged Woodley to take the part and told her to avoid public outings during opening weekend to cope with the fandom.
Of course, Woodley eventually would accept the role. But what attracted her to Divergent in the first place? In an interview with Collider, Woodley revealed that the relationship between Tris and Tobias Eaton aka Four was one of the main things that piqued her interest. According to the Endings, Beginnings star, she liked that there was a sense of normalcy and groundedness to their relationship despite everything going on around them.
Woodley really appreciated Tris and Four's relationship
"One of the main aspects that attracted me to Divergent was their relationship," Woodley shared. "It's not one of those teenage dramatic relationships where it's love at first sight and she's swooning over him and he's there with her and then he withdraws and she has to chase him. There's no drama I feel like it's very real and very personal and realistic to how a lot of relationships are."
Theo James also appreciated the romantic relationship in 'Divergent'
Theo James, who played Four in Divergent, also revealed that he enjoyed the slow burn of Tris and Four's relationship. "Yeah and the great thing about their relationship at the beginning is that they're not suddenly in love," he said, echoing Woodley. "I mean obviously they kind of are as soon as they see each other but they have this fractious thing because he's trying to retain some sort of authority and she's discovering herself so they are kind of back and forth. Then in the second book it happens as well they're always kind of together, their love is very forceful but at the same time there's all the other things going which I think is much more interesting. But that key scene that is in the movie."
The romantic relationship featured in Divergent was certainly different than a lot of other YA films from that time period. However, the slow burn and low drama of Tris and Four's relationship was certainly no less effective. We can see why it was intriguing enough for Woodley to be interested the movie.