Shailene Woodley Loves Stevie Nicks and Would Love to Play Her
Shailene Woodley is known for playing dynamic fictional characters in movies and TV shows. However, the actor has been itching to play Stevie Nicks for years.
Throughout her career, Shailene Woodley has played a number of interesting characters. The actor got her start at a very young age and has grown up in the industry. She has starred in hit shows like Big Little Lies and blockbuster films like Divergent. And while Woodley mainly portrays fictional characters, she's certainly not opposed to starring in a biopic. One person the actor is itching to play is Stevie Nicks.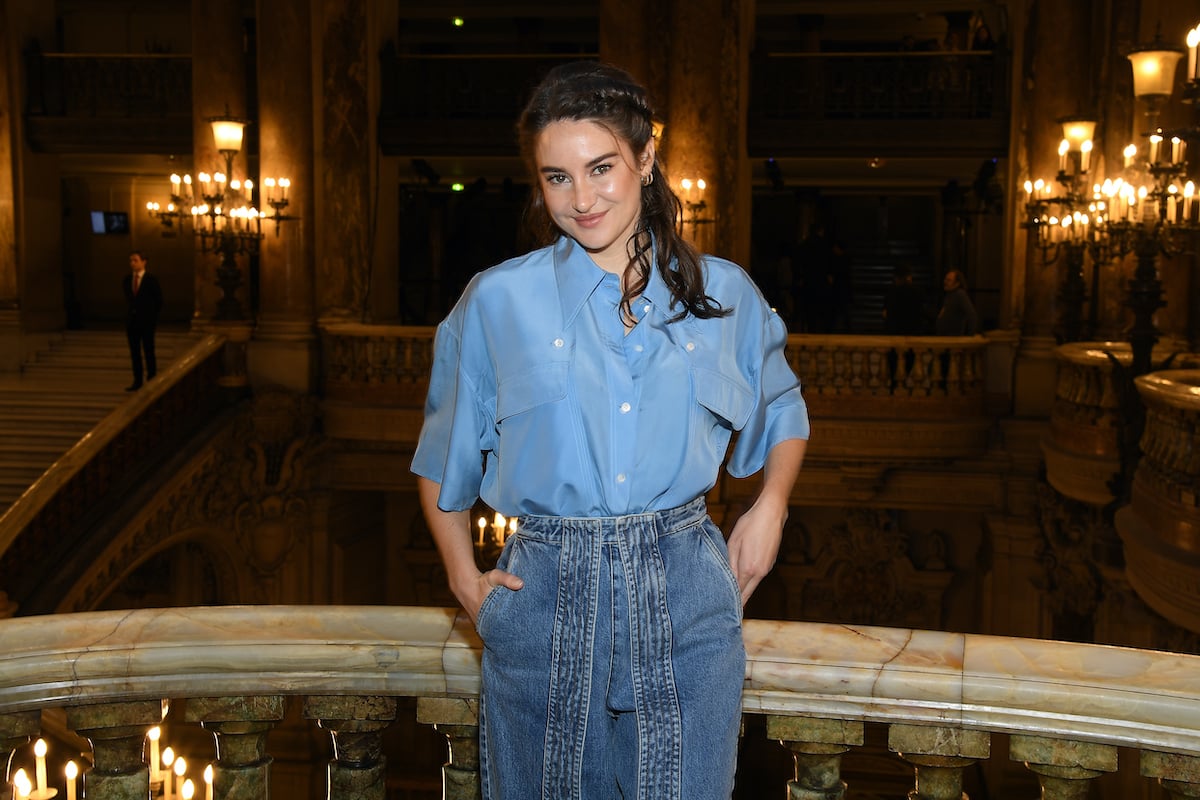 Nicks, of course, first became well-known for her work with the band Fleetwood Mac. She helped the band become one of the bestselling musical acts of all time before pursuing her solo career. Songs like "Edge of Seventeen", "Go Your Own Way" and "Rhiannon" captivated audiences of all ages. Woodley herself has always been spellbound by the songs that the singer-songwriter has released.
Shailene Woodley grew up listening to Stevie Nicks and Fleetwood Mac
In an interview with Vanity Fair, Woodley revealed that she'd grown up listening to Nicks. The Last Letter To Your Love actor first got exposed to the singer through Fleetwood Mac. However, she is a fan of all of Nicks' music. "Her music has sort of been throughout my entire life," Woodley shared about the "Stop Draggin' My Heart Around" singer. "[Fleetwood Mac] was always a part of something I listened to."
The 'Divergent' star gets candid about the singer's character
Of course, Weoodly wasn't just enamored with Nicks' music. She also has admiration for the songwriter's personality. This, especially, is what makes Woodley so keen to portray her in a film one day. "And I also just love sort of who she is and that there's no one in the world like Stevie Nicks," Woodley revealed. "She was never the next anything. She was the first and only Stevie Nicks, and she was brave and she was strong, and she was her, no matter what that meant. She was her."
Woodley is also very unapolgetic about who she is
It makes sense that Woodley would appreciate Nicks for her individuality. Those close to Woodley know that she too marches to the beat of her own drum. From not owning a cell phone to giving up nearly all of her personal belongings, Woodley makes her own rules. She's not interested in trying to fit in or being anyone other than herself. Even if people consider the Endings, Beginnings actor to be a little unorthodox, she's always been steadfast in who she is.
"She has a calmness to her that I would have paid to have at her age and an air of stability," Kate Winslet shared about Woodley. "This is a woman who can cope. She is quietly prepared and uncomplaining. She can navigate rough waters if there are any, and she will come out the other side smiling, hugging everyone, which is genuine, too, by the way. And most importantly, she will be exactly the same girl—acting up a storm, taking risks, and giving the next generation a great new role model to be inspired by."
Will Woodley ever portray Nicks in a movie?
Clearly, Nicks and Woodley are both seen as women who are firm in who they are. It would certainly be interesting to see Woodley's portrayal of Nicks. Only time will tell if the actor's dream of playing the singer will become a reality.