Shailene Woodley Makes Homemade Tea From Pine Needles
Shailene Woodley certainly has developed a reputation for an unorthodox diet. The actor even makes her own tea from pine needles.
Shailene Woodley may be a famous actor, but she doesn't live a traditional Hollywood lifestyle. The actor once gave up nearly all of her belongings and lived nomadically for a number of years. Despite having millions, she knows how to survive with very little. In fact, her survivalist skills are part of the reason that she landed the role of Beatrice "Tris" Prior in the Divergent movies. Woodley's diet is also a bit atypical. She eats everything from clay to fish and drinks everything from water to pine needle tea.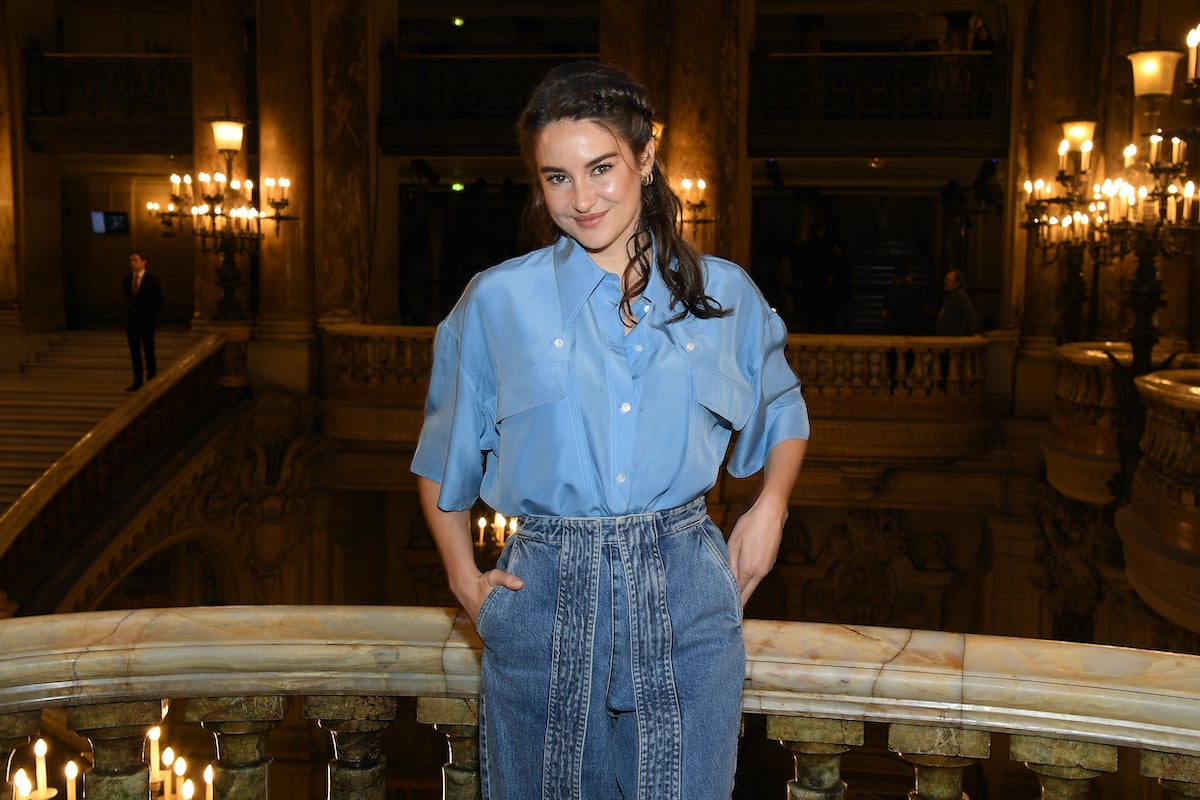 Clay is an important part of Shailene Woodley's diet
Woodley's unique diet actually began years ago when she developed an interest in herbalism. She was deeply interested in the medicinal properties that food, plants, and even minerals had. This led to her experimenting with different things in her everyday life. Woodley began making things like mushroom tea and using coconut oil to whiten her teeth and freshen her breath.
'The Amazing Spider-Man 2' star drinks homemade pine needle tea
But mushroom tea isn't the only unusual type of tea Woodley consumes. Vulture reported that the Endings, Beginnings star also makes pine needle tea on occasion. The tea, which Woodley brews herself from pine needles, serves as a vitamin C booster for the actor. This, Woodley proclaims, is a great way for her to combat illness when she's feeling under the weather.
Woodley has a passion for herbalism
In an interview with The New York Times, Woodley got candid about how her diet is influenced by herbalism. "I studied herbalism for a long time, which led me to studying nutrition," Woodley shared. "I care deeply about and am intellectually invested in what I consume. It's not just to protect my own longevity, it's recognizing that my daily diet decisions have an impact on future generations."
Woodley is so fascinated by herbalism and nutrition that she would consider it as a career path if she wasn't acting. Her passion for nutrition, food, herbalism, and the environment is something that she'd be interested in exploring further. While speaking with Into The Gloss, the Big Little Lies alum explained her interest in helping people through their maladies naturally.
What the 'Divergent' star would do if she wasn't an actor
"If I wasn't an actress, I'd probably do something with food," Woodley revealed. "Finding seeds, planting seeds, watching them grow, harvesting the fruits, cooking the fruits, eating them, seeing how my body reacts, and even digesting. I'm fascinated with the entire process. I would open a place like Moon Juice and have an elixir bar where people could come in and say, 'My tooth aches,' or, 'I have a sinus infection,' and I would be able to help them."
Clearly, Woodley had put a lot of thought and research into what she consumes daily. While her choices may seem unusual to many, they certainly seem to make sense to her. And perhaps she'll even inspire some of her fans to reach for some pine needles the next time they're fighting a cold.