Why Shailene Woodley Has 'Never Felt Uncomfortable' Filming Sex Scenes
Shailene Woodley has done drama, action, and plenty of romance in her time on the big and small screens. So naturally, she knows what goes into a sex scene. While some actors have horror stories that have led to them avoiding movies of that nature, Woodley shares her secret to keeping things above board.
Shailene Woodley began acting as a child
Woodley grew up outside of Los Angeles. She started acting as a kid, appearing in TV shows like Crossing Jordan and Everybody Loves Raymond. Fans of The O.C. may recognize her for her role as the original Kaitlin Cooper. (Willa Holland later replaced her.)
As a young actor, Woodley says she "didn't want fame." "I didn't have in my head, 'I want to be at the Oscars one day,'" she told The Hollywood Reporter in 2021. "In school, I never told people I was an actor. Kids would be like, 'I saw you on My Name Is Earl last night,' and it was like a taunting, a way of making me feel insecure at the time."
Woodley broke out as the lead of the teen drama series The Secret Life of the American Teenager. The five-season series put her on the map and led to roles in films such as The Descendants, The Spectacular Now, and the Divergent franchise.
She starred in 'Endings, Beginnings'
In recent years, Woodley's transitioned into more adult roles. This led to more sex scenes — most notably in her 2020 film Endings, Beginnings. In the movie, she portrays Daphne, who dates two men: Jamie Dornan's Jack and Sebastian Stan's Frank.
"I've never felt uncomfortable doing intimate scenes because I'm very vocal," Woodley said of her approach to the romantic drama. "I always sit down and talk with the director, the other actor," she continued. "We know exactly what the boundaries are. And I've never been in a situation where those things haven't been honored."
Endings, Beginnings director Drake Doremus shared why Woodley handles those scenes so well. "She owns her sexuality in a way that's just so liberating and magical," he said. "She's able to use her gut and her intuition a lot. She's chill and easy and present and kind and thoughtful and humble."
Woodley's favorite movies are romances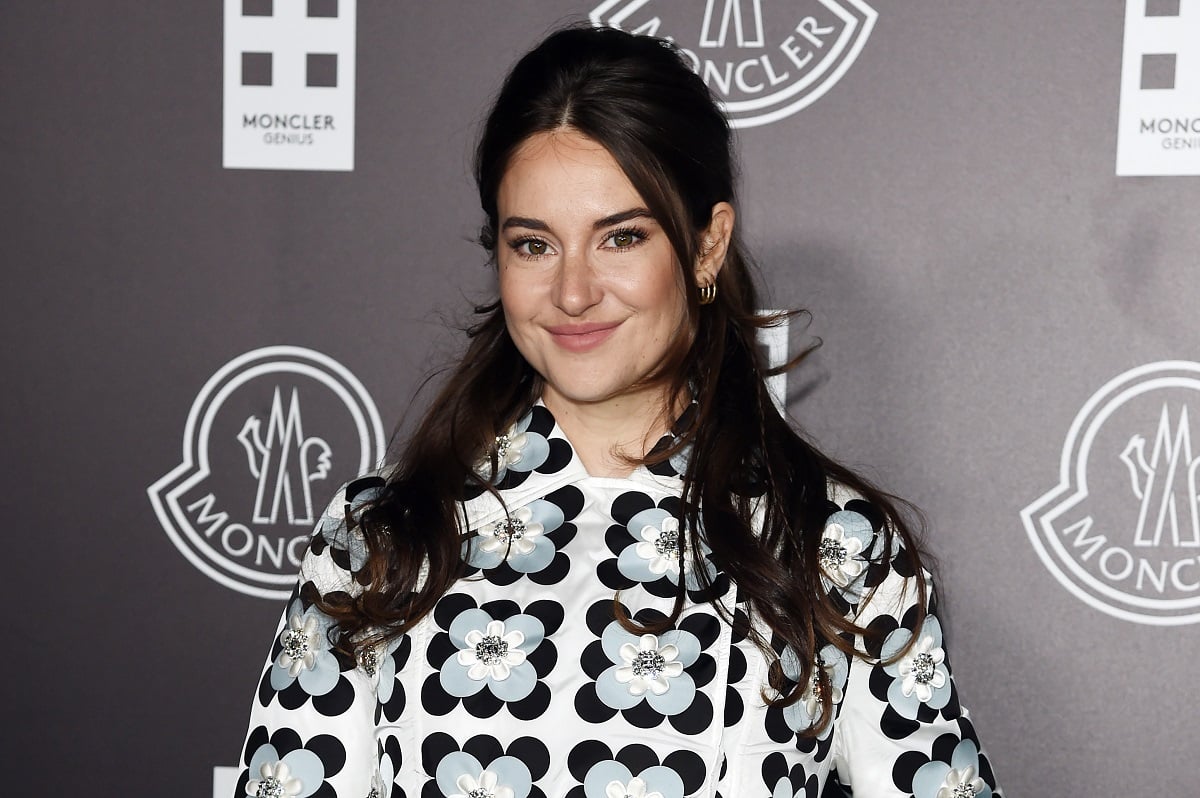 Woodley picks the roles she does because they align with her interests. "I love love so much," she said. "I love romance films, whether the old cheesy ones or the huge blockbuster ones or the super indie nuanced ones." Some of her favorites include Dirty Dancing, Pretty Woman, and Moulin Rouge.
Woodley's latest entry in her romantic drama catalog is The Last Letter From Your Lover, which she also executive produced. "I hope that Last Letter is able to join that brigade, making people feel a yearning and a lust and a desire for life and a desire for emotion even when they're on their couch at home," she said of her expectations for the movie.