Shailene Woodley Will Never Think of Herself as Famous
Despite starring in wildly popular movies and TV shows like 'Divergent' and 'Big Little Lies', Shailene Woodley doesn't consider herself to be famous. Why is that?
Shailene Woodley has certainly made a name for herself in the entertainment industry. The actor got her start at a very young age. After guest-starring in hit shows like The O.C., she eventually booked blockbuster films like Divergent. Woodley's acting chops have allowed her to star alongside huge names like George Clooney, Meryl Streep, and Nicole Kidman. But despite all her success, the actor doesn't view herself as famous.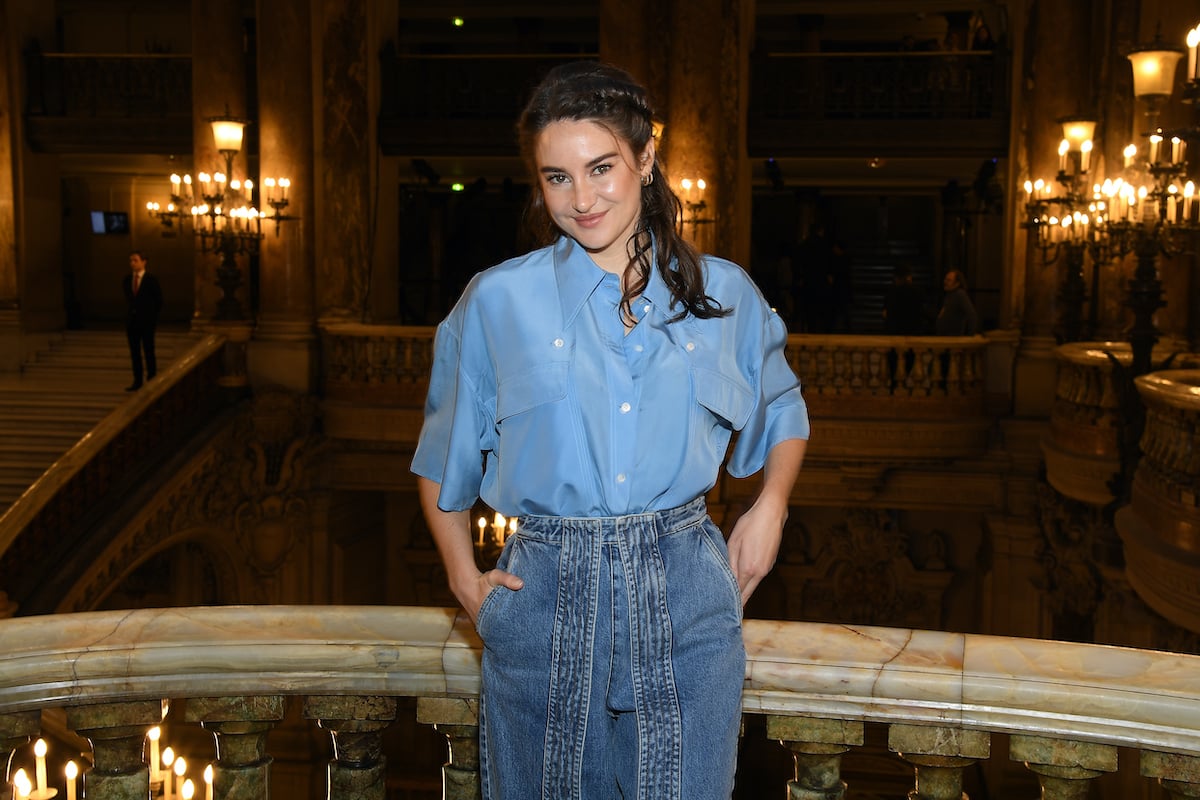 Shailene Woodley has been in the news even more since she got engaged to football player, Aaron Rodgers
Woodley has been getting attention for her career for years. However, recently, she started gaining plenty of attention for her personal life as well. Back in February, the Endings, Beginnings actor confirmed that she was engaged to Aaron Rodgers. Rodgers, of course, is one of the most prominent quarterbacks in the NFL. Naturally, the odd couple's courtship and engagement sparked quite a bit of media interest.
The 'Divergent' actor never thinks of herself as famous
But even though Woodley has starred in blockbuster films and had high-profile relationships, she still doesn't think of herself as famous. Despite her celebrity, The Fallout actor manages to lead a very normal life. Even if she has to go to extreme lengths to maintain her normalcy, she's committed to staying grounded. In an interview with Associated Press, the actor got candid about navigating the entertainment industry.
"I'll never, ever think of myself as famous, even if I ever get to the point of George Clooney because I think you might go crazy if you start referring to yourself in those terms," Woodley shared. "But the main thing for me is just, I'm me, and I live such an amazing life which I'm so lucky for and I have such amazing friends and the perfect family that I don't see anything changing."
Woodley has a backup career in case she ever wants to quit acting
Woodley revealed that if things ever got too overwhelming for her, she'd have no problem giving acting up. While she never wants to stop being an actor, she already has a backup career in mind. Woodley maintains that she'd be content to explore other passions if things with acting don't pan out.
"I have a very, very fun life outside of this industry, so if anything were to not happen or if things got to be way too overwhelming I will go and be an herbalist," Woodley declared. "I never want to stop. I want to act until the day that I'm not here anymore. But the day it becomes boring is the day I'll quit."
The 'Big Little Lies' alum makes her life as normal as possible
Fortunately, for Woodley's fans, she's continued acting since she gave the aforementioned interview in 2013. However, even as the actor has continued to gain acclaim, she has found a way to remove herself from a lot of the frivolous parts of her career. Woodley sets strong boundaries with her fans, limits her time on social media, and once even gave up nearly all of her belongings. So while millions may consider Woodley to be famous, she keeps her life as ordinary as possible.