Shailene Woodley Once Gave Up Almost Everything She Owned
Shailene Woodley has done quite a few things that most people would consider unusual. However, they seem to make perfect sense to her.
Shailene Woodley may be a celebrity, but she lives life on her own terms. The actor has always made decisions that challenged the status quo. She's lived in a remote cabin on a mountain, lived without a cellphone, and even lied about her whereabouts just to gain more privacy. With a net worth of $12 million, Woodley can certainly afford a life of luxury. However, she's chosen to live much of her life as simply as possible.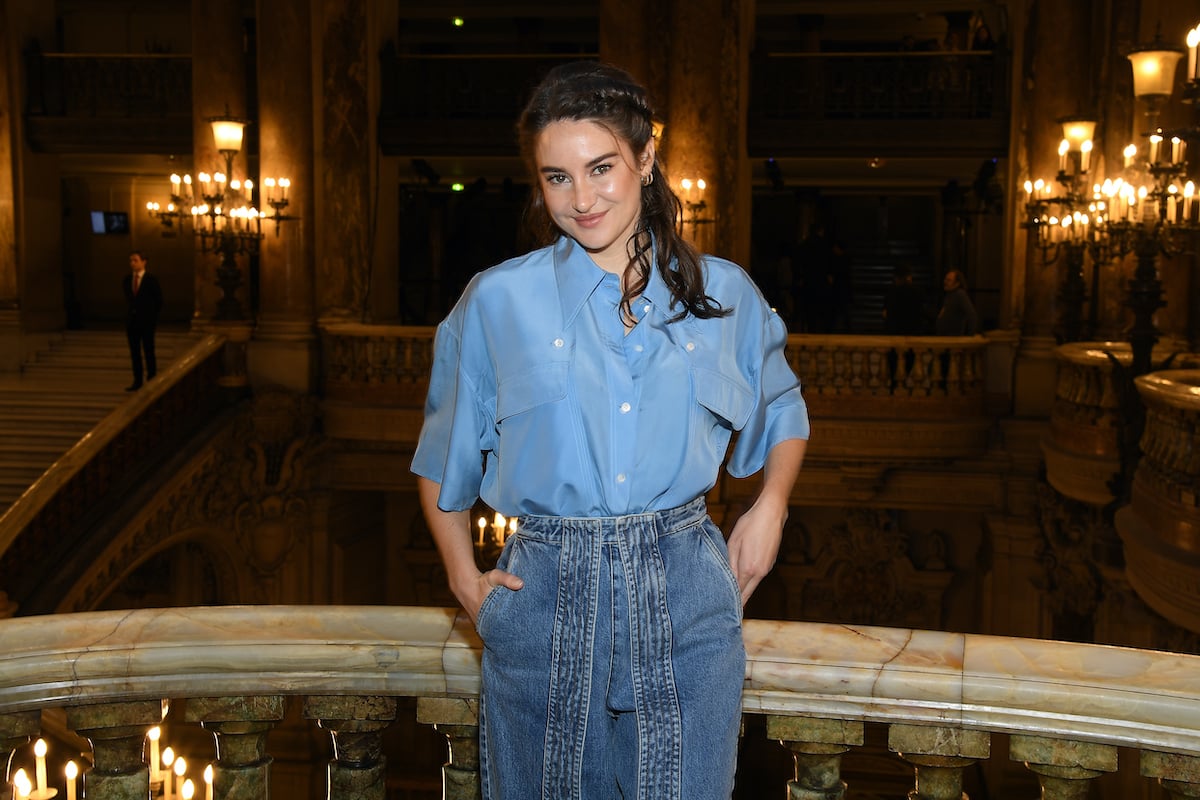 These days, Woodley seems to have a place she calls home. However, in her early 20s, she didn't have a permanent residence. Instead, she chose to travel around the world. Woodley would often stay in a foreign city or country after the projects she was shooting wrapped. Living abroad gave Woodley the opportunity to explore different cultures, customs, and people. As the Divergent alum doesn't watch a lot of TV and film, exploration and experiences serve as the inspiration for a lot of her work.
Shailene Woodley didn't have a permanent home for a few years
When Woodley wasn't traveling, she was fond of crashing with her friends. It wasn't uncommon for Woodley to spend weeks at a time on her friends' couches. In fact, she once lived with Laura Dern for a stint. Fans may recall that Woodley and Dern starred in The Fault in Our Stars together prior to being cast in Big Little Lies. In an interview with Magazine C, she got candid about her nomadic lifestyle.
The movie star gets candid about life on the road
"I'm still on the road. … I don't have a permanent place anywhere," Woodley declared. "I do have piles everywhere. My friends call them Shai piles. I have very generous friends who house me all over the world. So much of my life is in hotels that if I'm in a city where I have friends, I ask if I can stay with them … or I find a condo or somewhere where there's a kitchen. "I just have to be able to cook. My constitution is not built for fancy food three times a day. … Sometimes your body just wants a cutting board and a knife — just to chop up a good salad."
Woodley gave up most of her belongings at a young age
While Woodley had "piles" in her mid to late 20s, in her early 20s, she adopted a different philosophy. In fact, there was a time when the Endings, Beginnings star gave up nearly all of her belongings. In 2014, she spoke with Vanity Fair and got candid about her minimalist lifestyle.
"I've been in this place in life where I don't want to own anything," Woodley declared. "I got rid of almost everything except what would fit into a carry-on suitcase." While Woodley's philosophy may seem a little unorthodox, it appears to have work for her. It allowed her the freedom and flexibility to travel. Furthermore, it helped her to become even more present in her life. Clearly, Woodley's decisions have always made sense for her even if other people are baffled by them.