Shailene Woodley Reveals What Kind of Clay She Prefers to Eat
Shailene Woodley hasn't been shy about the fact that she eats clay. Why did she start eating it, how has it helped her, and what brand does she like best?
Shailene Woodley certainly lives a unique lifestyle, and not just because she's a famous actor. The Divergent alum has some habits that some people may find to be unorthodox. From screaming herself awake to living in a cabin with no cell service to tanning her nether regions, Woodley has some atypical rituals. But one tidbit about the California native that many fans find particularly peculiar is that she eats clay.
Clay has certainly become more mainstream in the wellness world over the past few years. Many people like to use it for facemasks because of its clarifying and detoxifying properties. However, eating it is still fairly unusual in the wellness world. However, Woodley started consuming clay years ago, claiming that it does wonders for her body. She detailed this in an interview with Into the Gloss.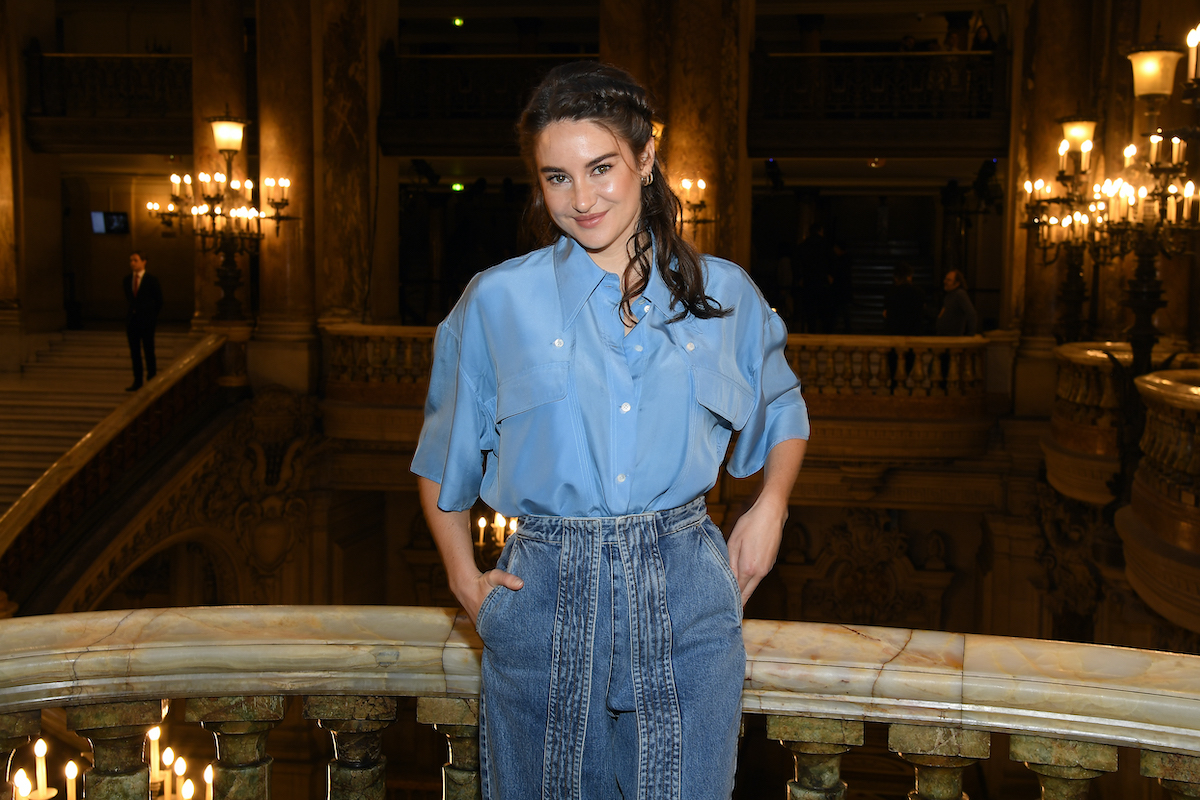 Why does Shailene Woodley like to eat clay?
"So, I've discovered that clay is great for you because your body doesn't absorb it, and it apparently provides a negative charge, so it bonds to negative isotopes," Woodley explained. "And, this is crazy: it also helps clean heavy metals out of your body. My friend started eating it and the next day she called me and said, 'Dude, my s*** smells like metal.' She was really worried, but we did some research together and everything said that when you first start eating clay, your bowel movements, pee, and even you, yourself, will smell like metal."
What kind of clay does the movie star enjoy eating the most?
Continuing on, Woodley revealed the two types of clay that she prefers to consume. "You should obviously be careful about your source," the Endings, Beginnings star shared. "Bentonite clay is good, but Mountain Rose Herbs has a great clay source. I get all of my herbs from Mountain Rose Herbs, too."
Both of Woodley's preferred products are reasonably priced, but fans should think twice before consuming them themselves. According to Mountain Rose Herbs' website, their products are sold solely for external use. However, the site does acknowledge that "indigenous cultures have used this clay internally for wellness."
Where did Woodley get the idea to make clay a part of her diet?
But how did Woodley first learn about using clay internally? The Fallout star actually started eating it because of a taxi driver. The pair were engaged in a conversation about health and afterward, the actor went out and bought some for herself.
"One of my friends was making a clay toothpaste that you swallow instead of spit out," Woodley revealed. "But I first heard about the benefits of eating clay from a taxi driver. He was African and was saying that, where he's from, the women eat clay when they're pregnant. Seriously—ask your taxi drivers where they are from and about their customs. You will learn a lot."