Shailene Woodley Stays Off Her Phone to Combat Anxiety
Like millions of people, Shailene Woodley deals with anxiety on a pretty regular basis. And the actor's demanding career can sometimes exacerbate it. However, the Endings, Beginnings star has developed habits that help her cope with her anxiety. Traditional tools like therapy and meditation have helped Woodley manage her anxiety. However, she also stays off of her phone as much as possible as a way to deal with her anxiety.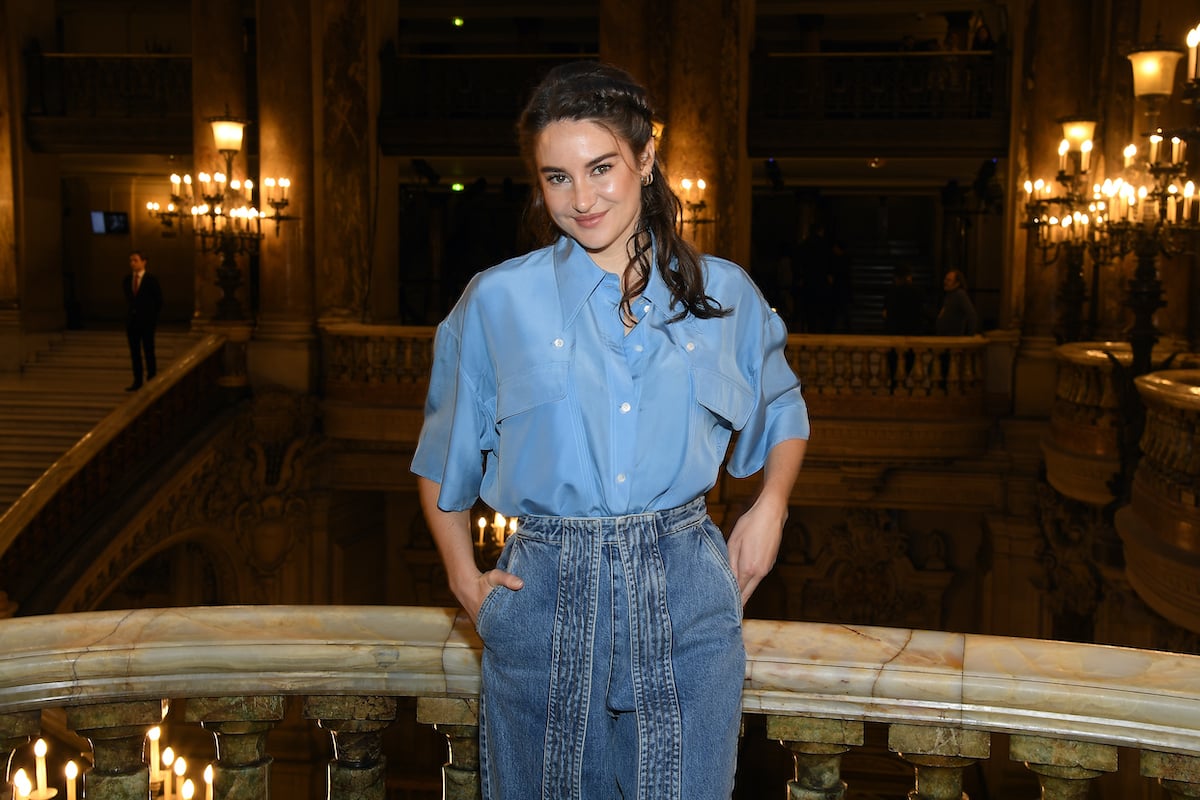 Shailene Woodley doesn't check her phone when she's filming movies
Woodley has always been candid about how important it is for her to detach herself from her phone. When she's on set, she typically isn't checking her phone because she doesn't want her personal life to interfere with the life that she's creating for her character. In fact, The Secret Life of the American Teenager alum has stated that this is necessary for her to fully embody the character she's creating.
The 'Divergent' alum manages her anxiety by not checking her phone
But Woodley doesn't just put her phone away on set. She also does it in her personal life when she's feeling particularly anxious. Because of The O.C. alum's career, she always has a bevy of comments, emails, and text messages to weed through. But instead of letting them heighten her anxiety, she puts them on hold until she's ready to deal with them.
RELATED: Shailene Woodley Used to 'Scream Very Loudly' Whenever She Woke Up
"One other crucial tool for me to combat anxiety is to stay off my phone," Woodley shared with Harper's Bazaar. "My mom can attest to this. I guess I believe that if something is going to happen, it's going to happen whether I'm on my phone that second or I'm not on my phone. So at the end of the day, I can put my phone away and take time for myself instead of feeling that I have to go through hundreds of text messages or scrolling on Instagram or listening to every voicemail or replying to every single email."
Woodley is conscious of her energy levels
Though staying off her phone helps her overall mental health, it also can cause a bit of an issue in Woodley's life. The Fallout star shared that some people don't like how unavailable she can be at times. However, she believes that people's reaction to her decision indicate whether or not they're the right people to be in her life.
RELATED: Shailene Woodley 'Needed Therapy' After Finishing 1 of Her Movies
"I'm sure it's very frustrating for a lot of people in my life," Woodley shared. "However, I've come to accept that the people in my life who I actually want to be surrounded by will not be offended if I don't respond to them right away because I have to take care of how much energy I am constantly consuming and putting out."
Clearly, Woodley has no qualms about setting boundaries in her life. Considering she has such a demanding career, it's good that she has the tools to help combat her anxiety. We're sure tons of people could benefit from staying off of their phones a bit more.