Shailene Woodley Reveals The 1 Reason She Couldn't Reprise Her Role in 'The O.C.'
Shailene Woodley may be known for huge projects like Big Little Lies and the Divergent movies, but the talented actor has been steadily building up her resume for over 20 years. Since Woodley is a well-known star now, it can be easy to forget that she, like most actors, did small roles in television shows prior to receiving her big break. And while some of those shows weren't well-known, some were wildly popular. Perhaps the best example of the latter is the hit teen drama, The O.C.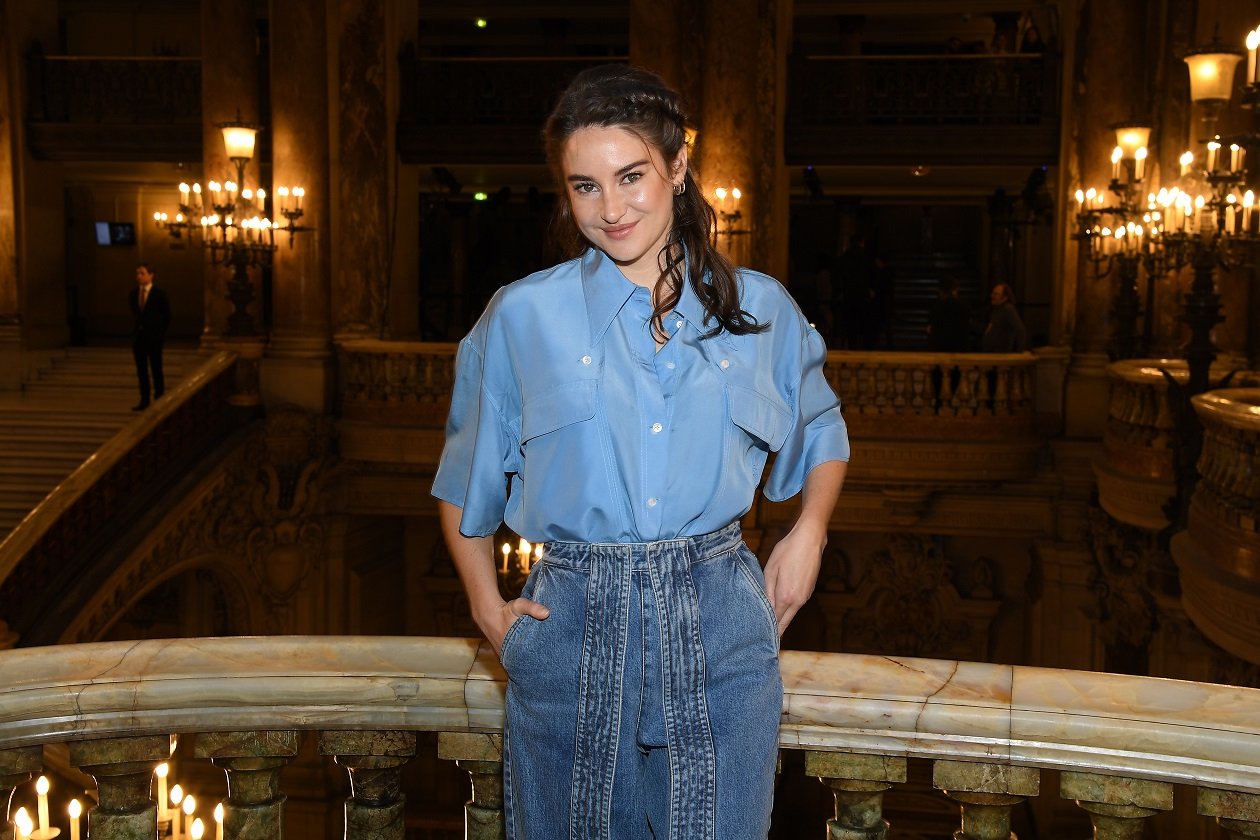 The O.C. ensnared audiences from 2003 to 2007 and was considered to be a pop-cultural phenomenon, drawing massive audiences especially during its first two seasons. The show followed Ryan Atwood, a troubled teen from Chino, CA who gets adopted by a wealthy family living in Orange County, CA, or The O.C. Woodley was only 11 years old when she played the role of Kaitlin Cooper.
Shailene Woodley starred in season 1 of 'The O.C.'
Kaitlin Cooper was the younger sister of Marissa Cooper, Ryan's next-door neighbor and frequent love interest. In the first season, Kaitlin is portrayed as a spoiled, albeit sensitive, young girl with a penchant for horseback riding. Woodley portrayed Kaitlyn in season one before her character went away to boarding school. Though she didn't have many scenes, fans can spot Woodley in a few episodes and constantly ask her about the experience.
RELATED: Shailene Woodley Nearly Rejected 'Big Little Lies' Because of the 'Divergent' Movies
In April 2020, Woodley even shared a throwback picture of her with her former TV family. "Yes, yes I was on The O.C. and yes, it is still one of my proudest accomplishments. California, here I (can't) come…" the Divergent actor joked in the caption, clearly referencing the show's infamous theme song. But when Woodley's character, Kaitlin, eventually returned from boarding school and became a main character, Woodley did not.
The transformation of Kaitlin Cooper
When Kaitlin was reintroduced to fans of The O.C. in season 3, her whole personality had shifted. She was no longer the sweet younger sister, but a mischievous teen with a penchant for lusting after older men, throwing parties, and smoking weed. However, the character wasn't the only thing that had changed, the actor portraying her was no longer Woodley, but Willa Holland. But why was Woodley replaced?
According to Woodley, there was a pretty simple reason why she couldn't reprise her role as Kaitlin Cooper. The Endings, Beginnings star revealed that it all came down to her body type. Apparently, Woodley re-auditioned for the role, but the casting director went with Holland because she looked more mature than Woodley. Despite the two actors being only one year apart in age, Woodley hit puberty later in life and didn't look like what they had in mind for Kaitlin Cooper.
Why Woodley got recast with Willa Holland on 'The O.C.'
"I was 11 and I was on as a guest, recurring character, or whatever," Woodley shared with Moviefone in 2011 according to ET Canada. "My character went to boarding school and when they decided to bring her back, they actually re-auditioned me to bring her back. But I didn't go through puberty until late: I was the 15-year-old who had no boobs. So, at 11, I was like a little mouse-child. I looked like an 8-year-old. So, there was no weirdness when Willa Holland got it because she was so obviously right for the role…and I was so obviously not."
While fans of The O.C. may be surprised at the reason Woodley was replaced, it actually isn't an uncommon occurrence in the entertainment industry. Clearly, being recast didn't stop Woodley from achieving success. But, if you're curious to see the actor in The O.C., the pilot and all four seasons of the hit show are currently streaming on HBO Max.