Shailene Woodley and Theo James Were 'Relieved' When They Saw 'Divergent'
Though Shailene Woodley and Theo James both have strong acting resumes, the Divergent movies are certainly amongst their most well-known projects. The films follow Beatrice "Tris" Prior and her attempt to navigate a dystopian version of Chicago. Like the Twilight movies and The Hunger Games films, Divergent eventually turned into a film franchise and made household names out of both Woodley and James.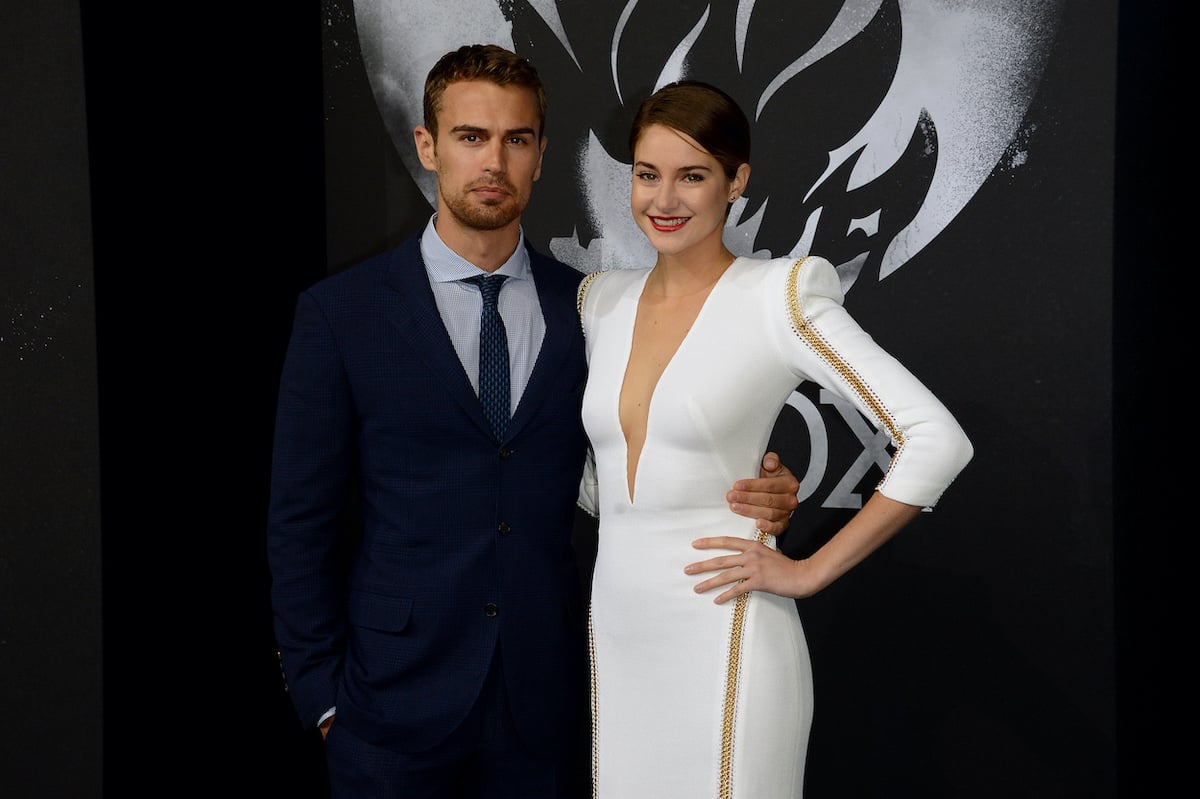 Though Woodley had a solid career before portraying Tris, having starred in movies like The Fault in Our Stars and TV shows like The O.C., James was relatively unknown when he was cast in Divergent. Having studied philosophy, the actor got his start in the entertainment industry a little later in life and he was a bit worried that he'd be typecast after playing Tobias "Four" Eaton.
Theo James and Shailene Woodley had qualms about being in a movie as big as 'Divergent'
While some actors dream of starring in a huge film franchise, James and Woodley were sometimes hesitant to star in such a massive film. As there is a lot of hoopla and publicity around big films, it can be overwhelming for some. Furthermore, it can lead to actors being typecast as one specific type of role. James, for example, was concerned about being seen as a "heartthrob", especially since he was nearly 30 when he starred in Divergent.
"I wouldn't really want to be put in the position where at this point in my life I become a 'teen dream,' because that's just not the reality," James joked in a conversation with That Shelf about Divergent. "I think what I have done and what I need to keep doing is that after this kind of a film, you need to make bold decisions and choose extremely f—— carefully. Inevitably what will happen is that opportunities will open and you get choices presented to you that you definitely need to be strong enough to say no to. Then the stuff that you really want to go for, you'll still have to hustle for and still have to fight for, so I think that will be my challenge: to play everything in opposition to that."
The 'Divergent' cast members were relieved the first time they saw the movie
Continuing on, James revealed that he and Woodley were actually relieved the first time they saw Divergent. Immediately after viewing it, they realized that it was much more than just another cheesy romance film aimed at young adults. Instead, there was a level of maturity that they'd fought to include in the films.
"When I saw [Divergent] on Sunday for the first time with Shay, we looked at each other and we were relieved because you don't ever know what you're going to get as an actor even from reading the script and playing a character," James revealed about seeing the film with Woodley. "This is a good movie, and I think it's more mature and able to straddle the YA kind of filmmaking into more adult films."
Woodley and James have found success even after starring in the blockbuster movies
Clearly, James and Woodley have been able to find success in their careers following the Divergent movies. Certainly, they haven't allowed the industry to put them in a box and continue to choose dynamic and interesting projects, no matter what their size.