Shailene Woodley Won't Wear a Bra During Sex Scenes for 1 Reason
Shailene Woodley may be young, but she has plenty of experience in the world of entertainment. The Big Little Lies alum started acting when she was only a child and over the years she had added plenty of movies and TV shows to her resume. As Woodley has gotten older, she's starred in projects with more mature content including, but not limited to, intimate sex scenes.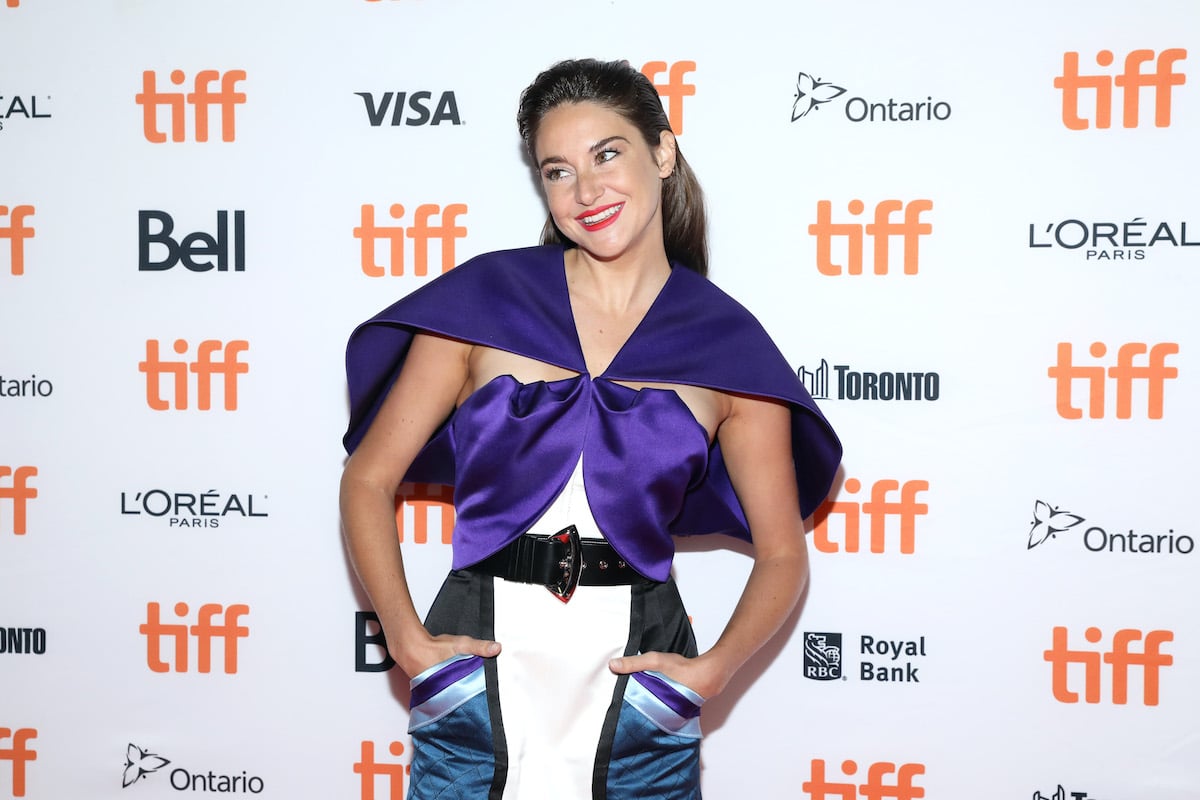 For many actors, sex scenes can be particularly never-racking. There's a lot of logistics that go into making all the performers feel comfortable. The addition of intimacy coordinators has been essential for many actors. These coordinators are tasked with choreographing sex scenes as well as making sure that every actor feels comfortable with what's going on. Woodley, however, doesn't like to have an intimacy coordinator on set with her when she's filming. In fact, the Divergent alum shared that they actually make her feel uncomfortable.
Why Shailene Woodley doesn't like intimacy coordinators on set when she's filming sex scenes
"For me, intimacy coaches make me uncomfortable because it feels like another set of eyes that I don't need," Woodley shared in an interview with The New York Times. "But I have no problem stopping production when I'm uncomfortable, and I don't think that's the case for a lot of people, so I think it's wonderful that there's a lifeline that people can lean on to know they'll be protected. That being said, the best thing a director could do is ask an actor right off the bat: 'What are you comfortable with? What are your boundaries?'"
RELATED: Shailene Woodley Turned Down a 'Fifty Shades of Grey' Audition for 1 Unexpected Reason
Unlike some actors who have no-nudity clauses in their contracts, nudity isn't a hard boundary that Woodley has. The actor is willing to do partial nudity in sex scenes if she feels that they are necessary and realistic. Realism is an important component for Woodley in her acting process. In fact, she bases a lot of her decisions on what she feels she would do in real life.
'The Last Letter From Your Lover' star doesn't believe in wearing bras during intimate scenes
"Oftentimes in movies, you see two people having sex and the woman has her bra on, and in real life, I don't think I ever did that, sex with a bra — or very, very rarely," the Insurgent star shared in a conversation with The Hollywood Reporter. In the conversation, she also shared some of the questions that she asks of her scene partner and her director to ensure that the scenes are as comfortable and natural as possible.
RELATED: Theo James Calls Kissing Shailene Woodley the Toughest Stunt in 'Divergent'
Woodley sits down with her scene partner and the director before filming sex scenes
"I always sit down and talk with the director, the other actor," Woodley shared about how she approaches sex scenes. "We always have conversations of, 'How are you planning on shooting it? Is nudity necessary? Is it going to distract from the scene, add to the scene?' We know exactly what the boundaries are. And I've never been in a situation where those things haven't been honored."