Shailene Woodley's Mom Made Her Read 'The Secret' at Age 15
Shailene Woodley started to understand the law of attraction and the power of positivity at a young age thanks to her mom.
Shailene Woodley has certainly lived an interesting life thus far. She started acting at age 5 and has gone on to have a successful career. Woodley has led popular films like the Divergent movies and acted in hit TV shows like Big Little Lies. She's also worked with some of the biggest names in Hollywood throughout the course of her career. George Clooney, Nicole Kidman, Meryl Streep, and Kate Winslet are amongst Woodley's fellow co-stars.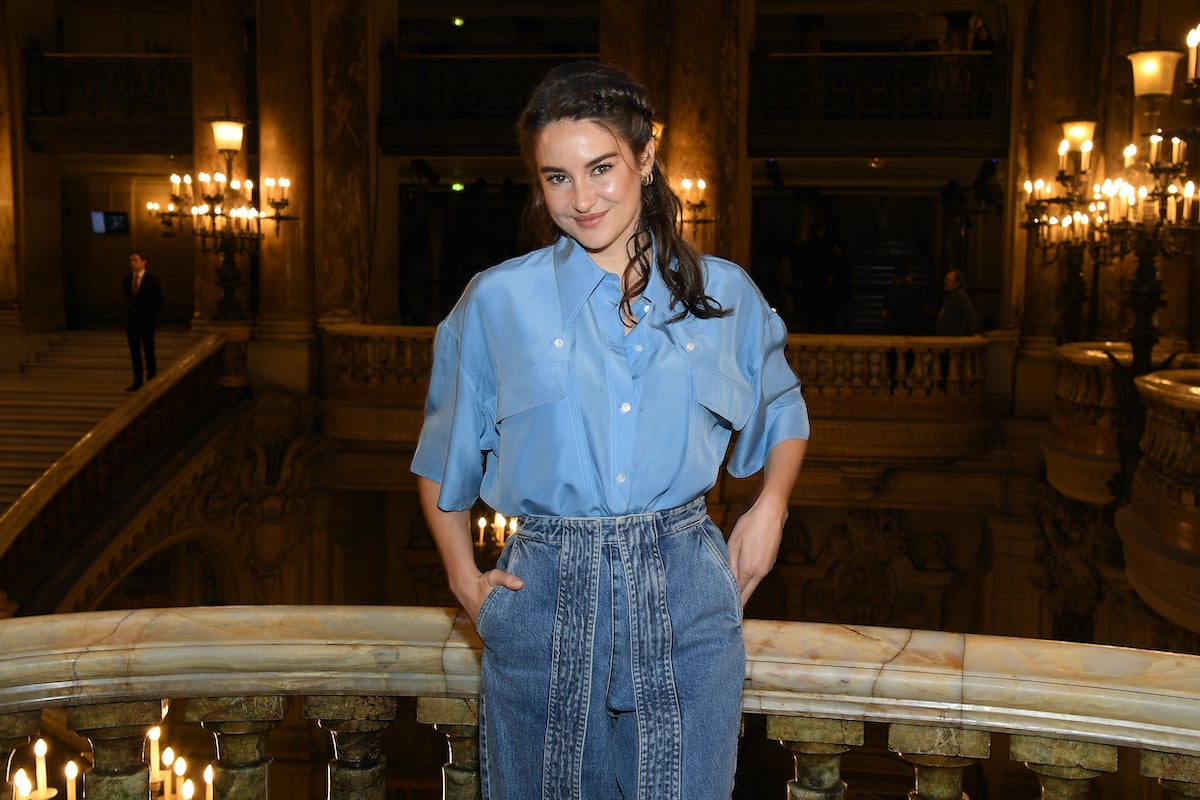 Shailene Woodley has lived all over the world
But Woodley's successful acting career is only one part of her interesting life. The Fallout star has traveled all over the world. In her early 20s, she gave up nearly all of her earthly possessions and embraced a nomadic lifestyle. Instead of calling one place home, she couch-surfed and stayed with friends of all ages. According to Woodley, traveling helped her to experience other cultures. It also served as inspiration for her acting work.
The 'Big Little Lies' actor's mom made her learn about manifestation at a young age
So what accounts for the unique life that Woodley has been able to create for herself? Hard work, determination, and sheer luck are likely factors. However, the actor seems to credit positivity and manifestation for some of her success also. In a conversation with Interview Magazine, the actor reveals that she learned about the power of positive thinking at a young age thanks to her mom.
"I started to realize how lucky I was to have a mom who made me read The Secret when I was 15 and who taught me about manifesting positivity in my life and about compassion and integrity and being a kind human being," Woodley explained of her mom's unique parenting style. The Secret is a popular self-help book that was published back in 2006. The book encourages readers to visualize their life's goals and to utilize the law of attraction to receive them.
Woodley had a tricky relationship with her mom during her teenage years
In the aforementioned interview, Woodley explained that she and her mom have a wonderful relationship presently. However, that wasn't always the case. Like many teenagers, she had a fraught relationship with her mom growing up. The two certainly butted heads for a few years, but now, they're as thick as thieves.
"I felt like I had an amazing amount of freedom, but it was micromanaged freedom—that's how I used to phrase it," Woodley shared about growing up with her mom. "We fought a lot. I think I was a very hard teenager to live with. But the day I turned 18, something magical happened, because suddenly I had all of the freedom that I wanted and I stopped trying to battle her and prove to her that I was an independent person. At that point, we started bonding in a way that we never had before."
Clearly, Woodley and her mom have found stasis these days. And it seems that the Endings, Beginnings star gives her mom a lot of credit for the life that she has today.