Shakira's Super Bowl Choreographer Said This About Her Work Ethic
The 2020 Super Bowl halftime show was one for the history books, as it was the first all-Latin affair in the NFL's history. Shakira and Jennifer Lopez turned the party with the help of reggaeton superstars Bad Bunny and J Balvin, running through hits such as "Hips Don't Lie," "Let's Get Loud," and "She Wolf."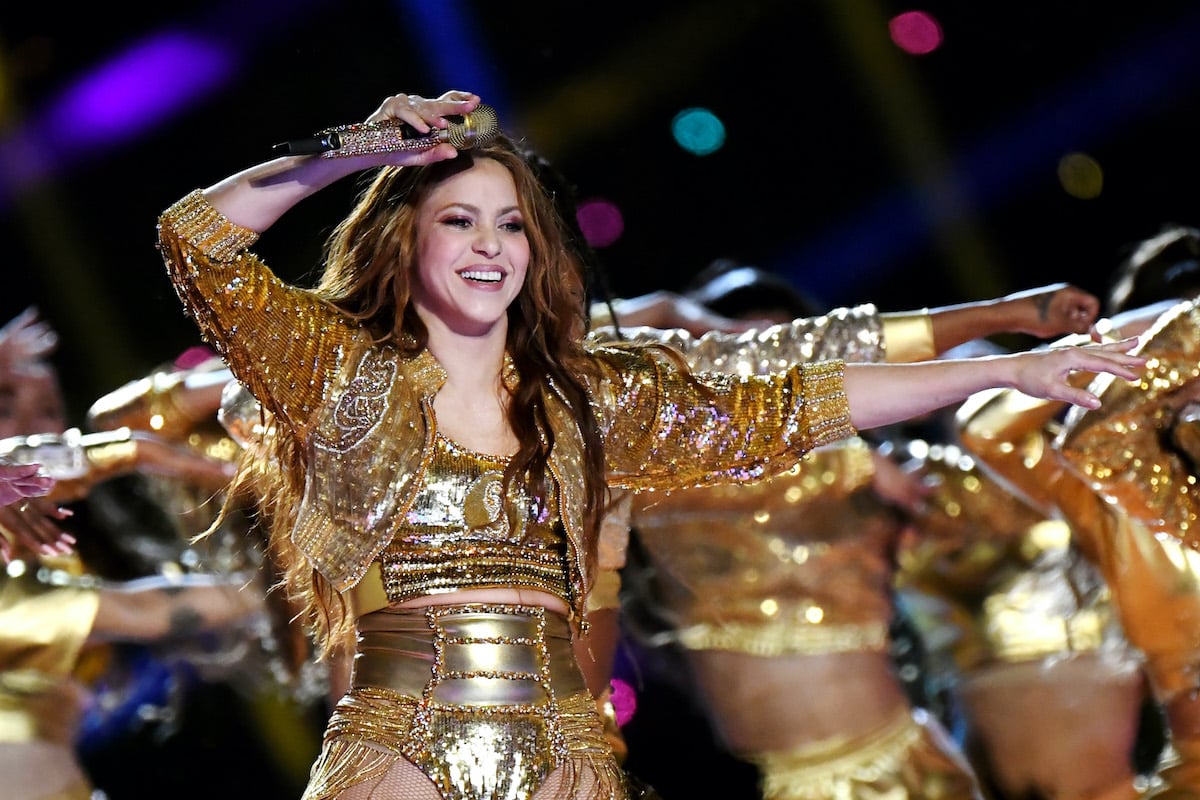 Shakira brought two unique Colombian dances to the Super Bowl stage
Shakira's Super Bowl set was especially unique because of the different elements she brought to her performance. She played guitar, highlighted her Lebanese heritage, and
Throughout the show, Shakira included two dance styles that come from Afro-Colombian communities: mapalé and champeta. Mapalé is characterized by quick, full-body movements, while champeta requires dancers to be fast on their feet and nail lots of short steps.
Shakira — surrounded by nearly two dozen dancers — danced mapalé twice during the first half of her performance. Later, after running through her hit song "Waka Waka (This Time For Africa)," they jumped into a fast-paced champeta routine.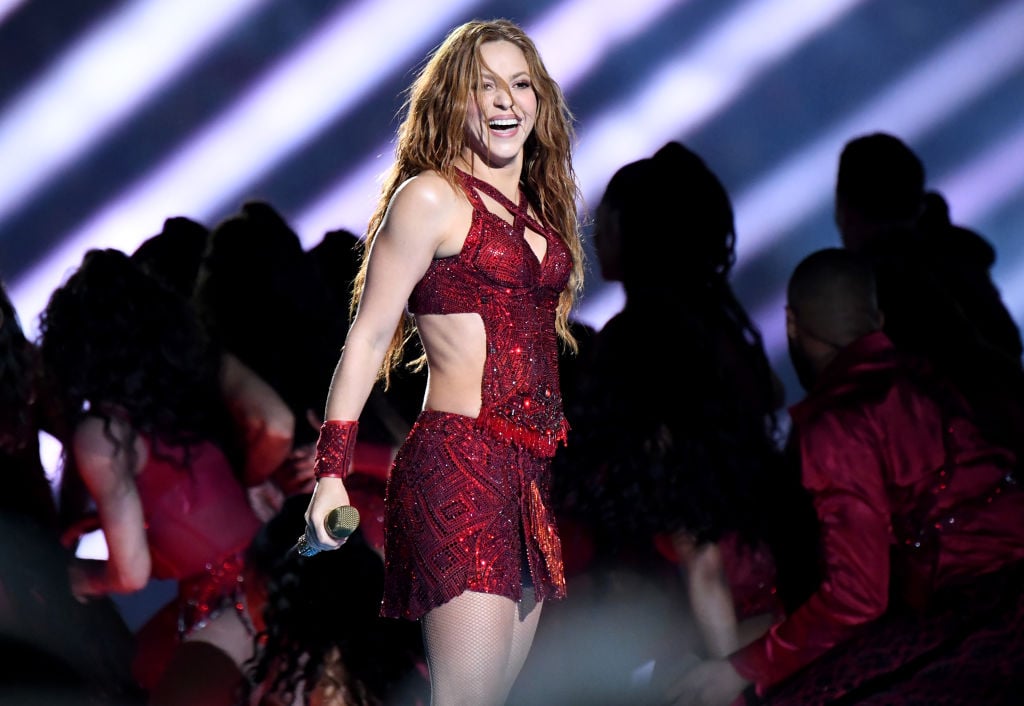 Shakira brought in a special team of dancers for her Super Bowl performance
One common criticism in the Latinx world is that far too often, Afro-Latinxs and their contributions are pushed to the side in favor of their paler, straight-haired counterparts. Many people felt that the 2020 Super Bowl halftime show was the latest instance of this reality.
Shakira utilized her time on the biggest stage in the world to not only highlight two dance styles with roots in the Black communities of her native Colombia, but to showcase her dancers as well. She flew them all in from Colombia, and a majority of them were Afro-Colombian dancers.
"I want to thank Colombia for giving me the mapalé, the champeta, the salsa and the Afro-Caribbean rhythms that allowed me to create the Super Bowl Halftime Show that I dreamed of more than a decade ago," she tweeted.
Shakira found her Super Bowl choreographer on Instagram
Champeta is not an easy dance style to learn, especially when it's a choreographed routine like Shakira had in the Super Bowl. Almost immediately after the show, #ChampetaChallenge began to go viral and fans all over the world attempted to recreate the complex moves themselves.
In a special behind-the-scenes video, Shakira gave viewers a sneak peek into what dance rehearsals for the Super Bowl were like. Her "teacher" was an 18-year-old dancer she discovered on Instagram named Liz Dany Campo Díaz. She's from Shakira's hometown of Barranquilla, and the Grammy-winning singer called her a "hometown hero."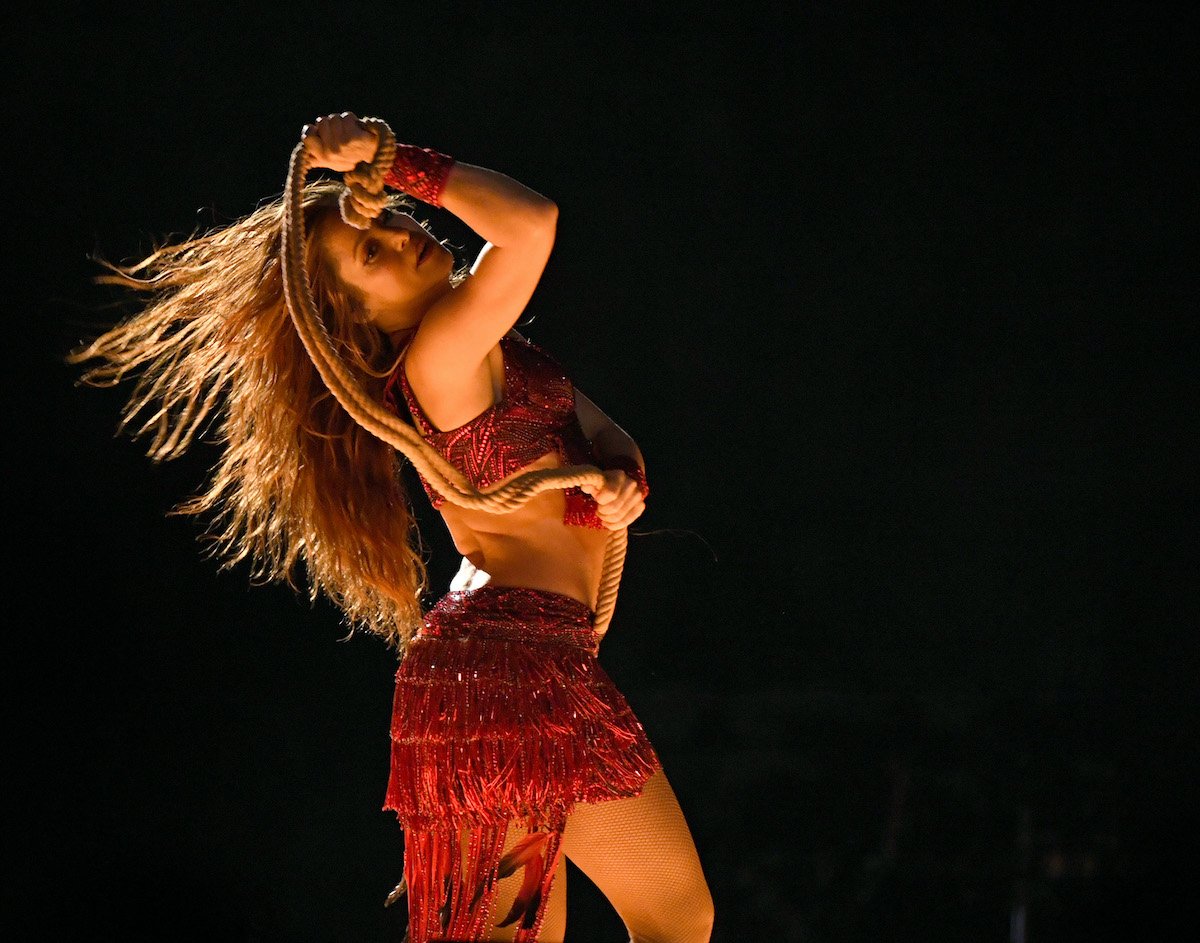 Shakira's Super Bowl choreographer had nothing but great things to say about the experience
The morning after the Super Bowl in Miami, Campo Díaz appeared on the talk show Un Nuevo Día to dish about how Shakira found her, how she became her choreographer for the massive event, and how the whole experience was for her and the rest of the dancers.
"[The experience] was amazing. It's something that I never would've thought would happen," Campo Díaz said. When her mother told her that Shakira had scouted her to create champeta choreography for the Super Bowl halftime show, she "wouldn't have believed it" until she saw for herself that Shakira reached out.
"Shakira is someone who loves to work. She loves it," Campo Díaz said of her "student." "She doesn't rest until everything is perfect."
"[The Super Bowl halftime show] is a show that is so important around the whole world. And so it requires a lot of dedication, work, commitment, many hours working hard so everything turns out perfect," she added.
Being able to nail every single step of the 30-second breakdown didn't come easy. Campo Díaz rehearsed with Shakira and the dancers for 9 hours every day for more than a week before the show.