Shamari DeVoe Says She Quit 'RHOA' Due to Poor Editing
Shamari DeVoe only appeared on RHOA for one season but the Blaque singer made quite an impression on viewers. Fans loved her spunk and her fearlessness in going at it with the cast and were shocked to discover she would not be returning. DeVoe says poor editing contributed to her not signing on for another season of Housewives.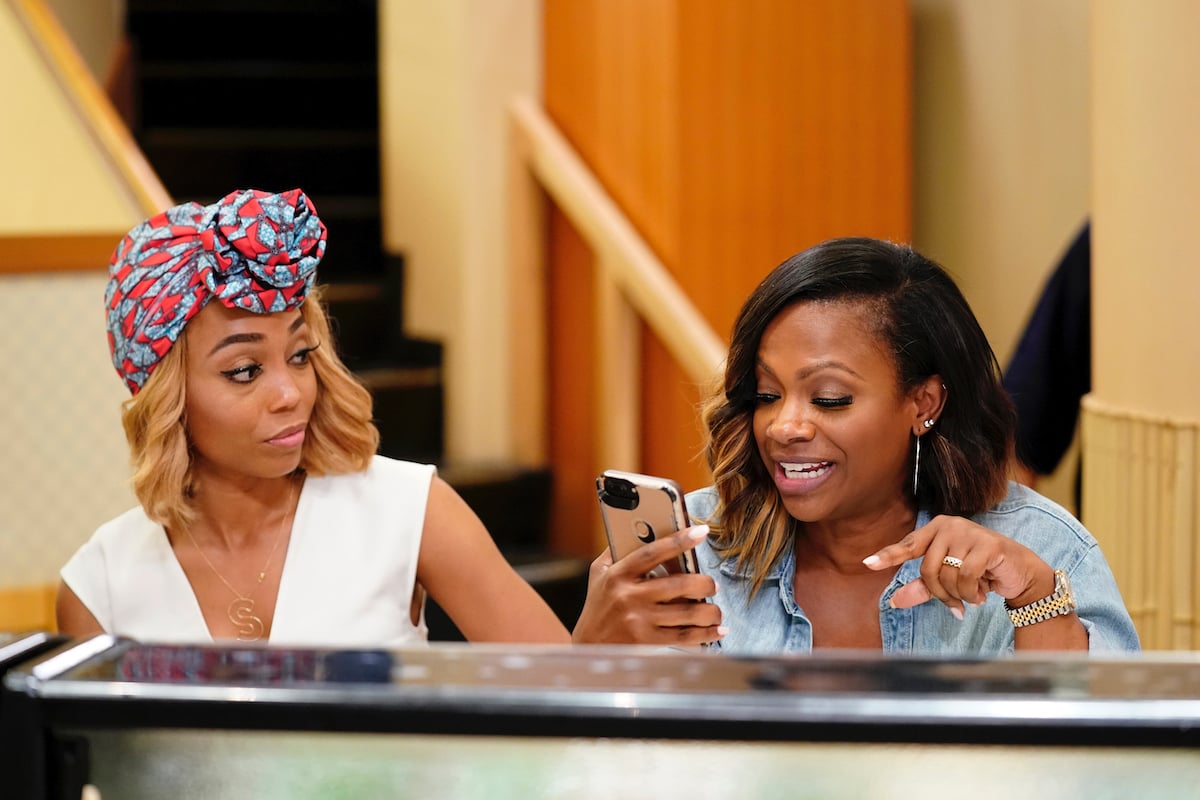 Shamari DeVoe on how editing impacted her decision to quit 'RHOA'
DeVoe appeared on Season 11 of the show. It was her first and last season. She says the reason she opted to not return was due to the way she was edited. Fans remember her having a little too much to drink in a few episodes, and she says that was portrayed wrong.
RELATED: An Update On Past 'Housewives of Atlanta'
"But they wanted to show me with my lil wine and make it seem like I'm just this drunk or whatever," she tells The Jasmine Brand in a recent interview. "But that's not me–there's a balance. Like they didn't show the fact that I was doing the Married 4 Life Walk, that I was helping people come together, and the thing about [me drinking on camera is] I hadn't drank in like 2 years because I was pregnant with the boys, I was breastfeeding. When I got on [RHOA] they [were] just shoving drinks at [me] left and right… So I'm like 'Okay cool, I can finally get away from the twins'…[The drinks] went straight to the head."
DeVoe says she holds no ill will. "But I love all of the ladies on the show, and I love them and I wish them well," she says, despite having drama with Marlo Hampton during her stint on the show. "And I'm not saying I would never go back to [RHOA] or anything like that, but it just has to be right for me and my family… [The editing] got to the point where my mother was saying 'Shamari, [why] are you drinking so much? Are you an alcoholic?'"
The singer is open to having her own reality show
Though her experience on RHOA is not necessarily her fondest memory, DeVoe is not opposed to reality television overall. The wife and mother of two says she'd love something centered on her family.
"I would love [a family show]," she says. "I would do that. Like I would sign a contract today. I would do that–I already have the name. It's called DeVoeted. It's going down–like seriously, I would do that in a heartbeat. I'm so big on family–I love my family, and I want the world to see the ups and downs in marriages and how difficult it is raising toddlers when you're a geriatric mom and a geriatric dad. My husband is 53, [and] he doesn't have any other kids–these are his first kids. So it's like 'Man, your energy isn't all of that.' It's hilarious. If y'all was a fly on the wall in our house, y'all would be cracking up laughing at everything that happens in here."
DeVoe is currently starring on BET Presents: The ENCORE. The show follows DeVoe and eight other singers from prominent girl groups who live in a house for 30 days, record an album, and prepare for a major performance as a supergroup.
ENCORE airs on BET every Wednesday at 10 pm EST.