'Shameless': 2 Injuries on the Show Happened to the Actors in Real Life
Throughout 11 seasons of Showtime's TV Series, Shameless, the characters suffer injuries almost every season. The writers included most of the injuries because of the dysfunctional family antics and storyline of the characters. However, two injuries happened in real life, and the writers were forced to incorporate them into Shameless's storyline.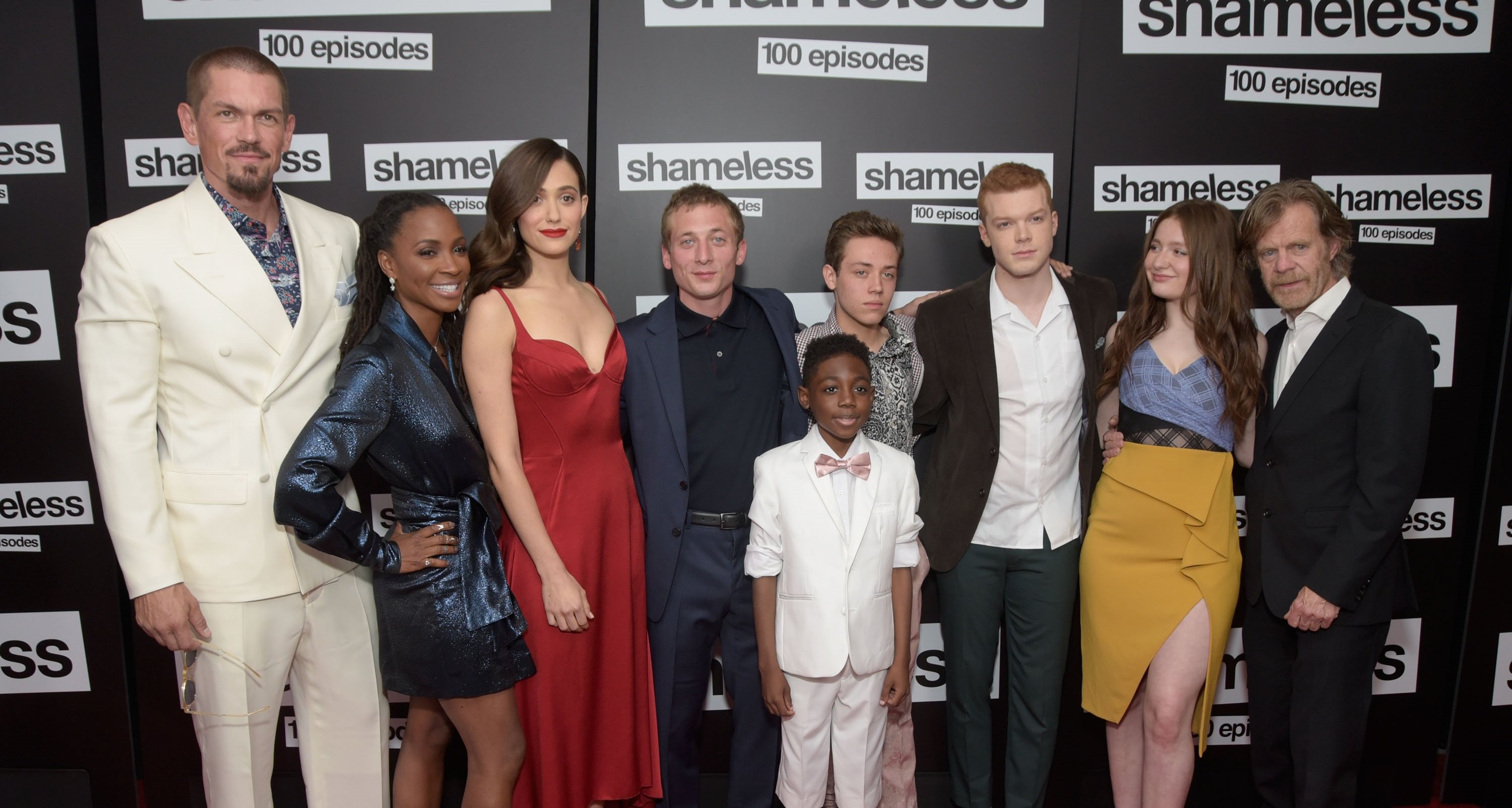 'Shameless' Season 3: Kevin Ball's broken leg happened in real life
In season 3 of Shameless, Kevin Ball (Steve Howey) breaks his leg as part of Veronica's sexcapade (Shanola Hampton) in the bathtub. It is only briefly mentioned in the series, so some fans were confused when Kevin's leg was in a cast the entire third season. In reality, the actor admitted to fans on Twitter that he snapped his Achilles tendon.
He also gave more details about his injury in an interview with Men's Journal.
"I used to drink pretty much every day and work out every day too," Howey told the outlet. "I can't do that anymore; it's just impossible. Even just working out every day is hard because my body can't recuperate; it hurts. Warming up properly really helps me. That's how I injured myself recently. I jumped into a basketball game before I was ready and snapped my Achilles tendon. Now I've had to have a cast on my leg for the entire third season of Shameless. So that was also a reminder of 'Hey, you're getting older. You can't do that shit.'"
Since Kevin couldn't do all of the things he usually does on the show, the writers had to improvise.
In 'Shameless' Season 5, Carl broke his leg in real life
When Shameless Season 5 opens, fans find out that Carl (Ethan Cutkosky) "busted up his ankle" on his skateboard. He is hobbling around on crutches and then decides to swipe a wheelchair to make his life more comfortable. The actor told fans what happened in real life in a tweet.
"Broke leg= real," Cutkosky tweeted. "Originally, Carl was supposed to come up on a skateboard in the demolition scene."
RELATED: 'Shameless' Showrunner John Wells Says He'll 'Certainly Ask' Emmy Rossum to Return for Season 11
Fans gained a few more details about the real-life incident when Emmy Rossum (Fiona Gallagher) hosted a question and answer session on Reddit for fans.
"Carl has a broken leg because the actor, Ethan, who plays Carl, actually broke his leg in real life, while dancing at a party (or so that's what he told us)," Rossum told fans. "How do you break your leg dancing?" she added.
Ethan loved to skateboard in real life
Ethan was 12 when he joined Shameless's cast, and he recalls skateboarding through the lot in Los Angeles, California.
"I'm an avid skateboarder, and I remember skating through the lot, and skating is not allowed on the lot," he told CBS. "It was always just a lot of trial and error. My dad and I grew very close together. We would come out here [California] and get the work done and then go back home. I wasn't worried about getting picked back up; I was worried about when me and my friends were going to hang out."
So, that skateboarding scene he was going to film was because he was an avid skateboarder at the time. Instead, the writers included a different real-life happening in Ethan's life — a broken leg.