'Shameless': Ethan Cutkosky (Carl) Wasn't Allowed to Watch the Show Although He Acted In It
Showtime's critically acclaimed TV series, Shameless, completed its 11-season run in 2021. Many of the actors grew up on set. Ethan Cutkosky began playing Carl Gallagher on Shameless at the age of 12, but he wasn't allowed to watch the show until several years later.
Ethan Cutkosky wasn't allowed to watch 'Shameless' for his first several seasons of acting in it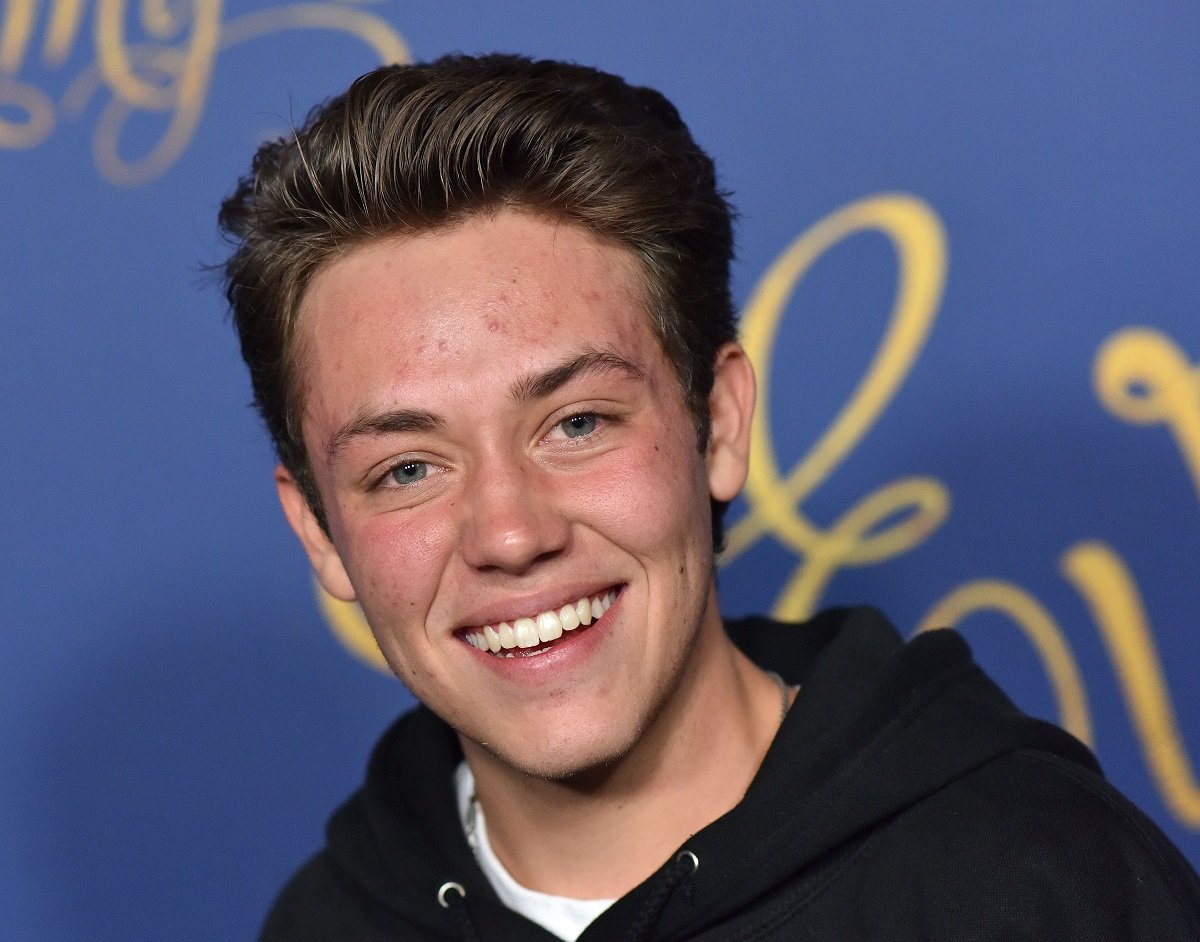 Shameless isn't exactly a family-friendly show. Ethan Cutkosky's parents, David and Yvonne Cutkosky, explained to the Chicago Tribune in 2014 that they had conversations with their son about the subject matter of specific episodes. However, they didn't allow him to watch any episodes in full until he was 14. The actor thought it was funny because most of the stuff was happening around him in real life anyway.
"By the time I was able to watch it, I already knew about all that stuff," Cutkosky explained. "Half that stuff is probably going on in my school."
Carl from 'Shameless' wasn't supposed to have any type of storyline
When Ethan Cutkosky began playing Carl on Shameless at the age of 12, the writers and producers didn't plan to have a storyline for him. He was only there to play one of Frank Gallagher's neglected children.
"When you look at season 1, the role of Carl was to occasionally say something slightly shocking," executive producer Mark Mylod said. "We certainly would never dream of actually putting any kind of narrative on him or giving him any kind of story strand."
The producer admitted that they hired Cutkosky because "he looked like he was slightly stoned."
Mylod never expected the child actor to do any acting. However, in season 4, the actor had a larger role in the series and impressed the entire crew.
"He turned out to be a brilliant actor, which was a bonus," Mylod added.
He often confided in Emma Kenney (who plays Carl's sister Debbie Gallagher). However, the two teenage actors were accustomed to the adult material.
"We don't really talk about what happens on the show as much as we talk about normal teenage things," Kenney added. "I feel like we talk about it sometimes because it can be a little uncomfortable, but we've also grown up with the show and with each other."
Carl almost left the show entirely in season 5
In Shameless Season 4, Carl became a large part of the series. There were entire storylines surrounding his antics with his new girlfriend, and the producers were very impressed with Cutkosky's acting. However, in real life, the actor was entering high school. He wasn't sure if he wanted to pursue a career in acting.
"I don't see myself as an actor," Cutkosky said in 2014. He continued, "I see myself as someone who goes to work and then comes back and hangs out with his friends. I still want to come home and be that regular kid."
After discussions with the producer, Cutkosky began high school with his classmates. Carl goes to juvenile detention in season 5 so that the actor could have a more typical teenage year. Thankfully, he returned for season 6.
In later years, Carl went to the military academy and later becomes a cop. Some fans even wanted a Shameless spinoff focused on Carl. After the Shameless series finale, there's still more that could be done with the character.
Following the show's end in 2021, Ethan Cutkosky told Schön! Magazine he wants to "keep at the same pace," creatively speaking. He referred to his "amazing experiences" on Shameless and how he "learned so much" about working in front of and behind the camera.