'Shameless': Ethan Cutkosky Knew He and Emma Kenney Were Brother and Sister After He Did an 'A-Hole' Thing
People can say anything about the Gallagher siblings on Shameless but it's a fact they love each other.
Even if "Everyone hates Debbie" or Lip is being a jerk, they keep love at their core. Off camera, the actors keep the same family vibe going, and Emma Kenney and Ethan Cutkosky recently spilled about the moment they clicked as brother and sister.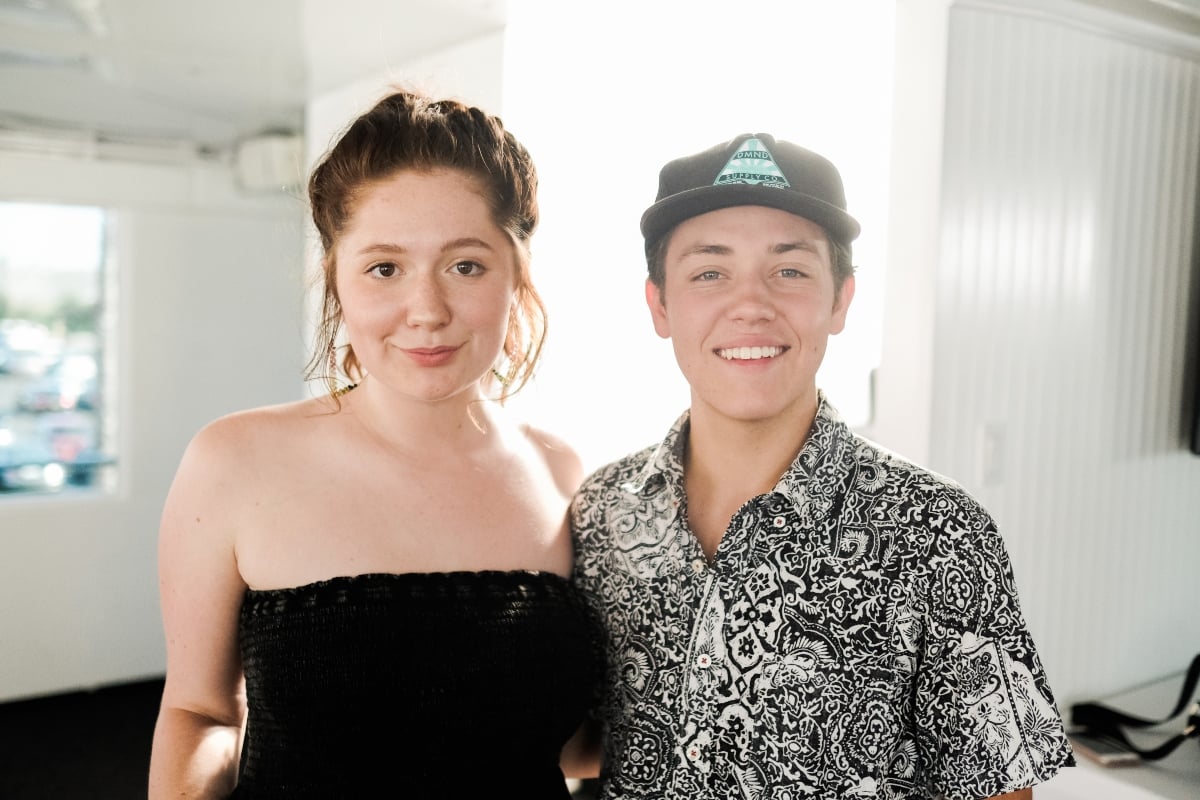 Emma Kenney and Ethan Cutkosky hang like siblings in real life
On April 11, fans will say farewell to the Gallagher kids, some of whom have grown up on the screen. Carl and Debbie are the second and third youngest of the bunch, and viewers have watched the pair get looped into Frank's schemes, worry about Fiona, and unite over their shared heartbreak for Kelly. It's really been 11 years of the Gallaghers.
In real life, Ethan Cutkosky is older than Emma Kenney by a few weeks, and they've remembered certain moments from Shameless according to their age.
In an interview with Entertainment Weekly, Cutkosky stated he understood the effect of the show's popularity at 15. It was really his first taste of fame and the series' arrival on Netflix had something to do with the surge.
Kenney agreed that Netflix streaming Shameless changed things for her too. She noted an occasion where they were filming in Chicago and a crowd formed outside their hotel. But she also told EW about an incident that happened when she and Cutkosky were hanging out.
"I remember another time Ethan and I and a couple of our friends went to Lollapalooza, that music festival in Chicago, and Ethan and I just got freaking mobbed," she said.
"It was funny because Ethan and I actually had backstage passes but our friends just had regular ones, and so we wanted to be with our friends and we just went out into the crowd and somebody straight jumped on me."
Cutkosky recalled a moment where he 'looked like an A-hole'
Kenney and Cutkosky were only about 9 or 10 years old when they started filming Shameless, and they spent a lot time teasing each other on set.
When asked about their earliest memories from working on the series, Cutkosky shared the tale of when he knew his sibling bond with Kenney was sealed. It was during season 1.
He said they were sitting on a table in the Gallagher brothers' room, having a meal. "We're eating food, I look over to Emma and go, 'If you're going to chew like that, can you please step outside?'" Cutkosky recalled. "It makes me look like an A-hole, but that's how I knew we were brother and sister."
Kenney had no recollection of this, but she laughed and remembers they used to pick on each other when they were younger. But her first big memory of her bro was of their screen test.
They introduced themselves and Cutkosky, wearing Batman shades, made small talk about previous projects. Kenney said it was "the beginning of many, many, many memories."
Watch the final two episodes of Shameless on Showtime on Sundays at 9 p.m. EST.